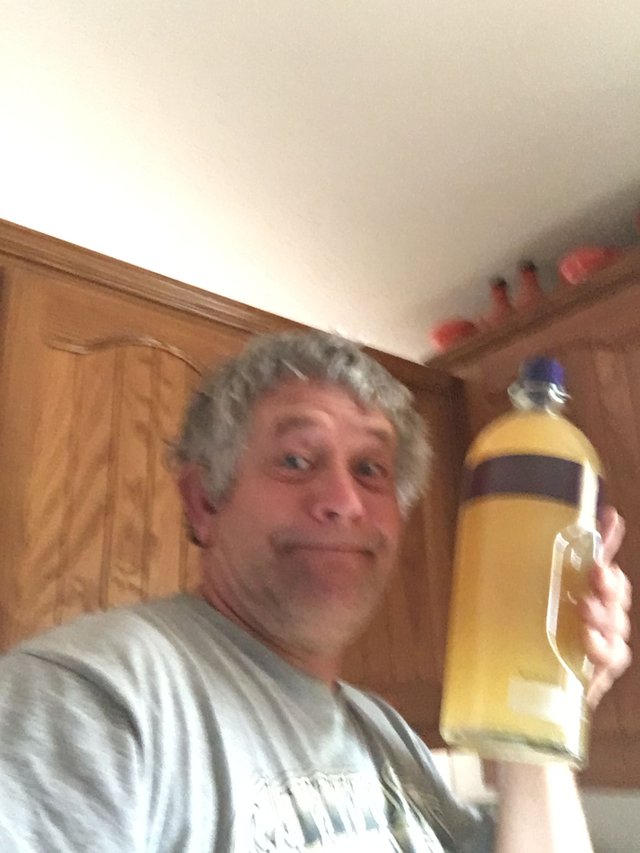 Had a chance to bottle some of my Apple Ale today. 1st batch was still a little sweet. But I spiked it with some b vitamins and bottled. The second batch was nice and dry. I spiked it with a t spoon of sugar per litre and bottled it. I spiked the 3 rd batch with a half cup of sugar and racked it to a new jug and airlocked it.
I also checked on my apple Meade . That was doing very well. I racked it to a new jug added a half cup of honey and airlocked it. It should be ready to bottle next month.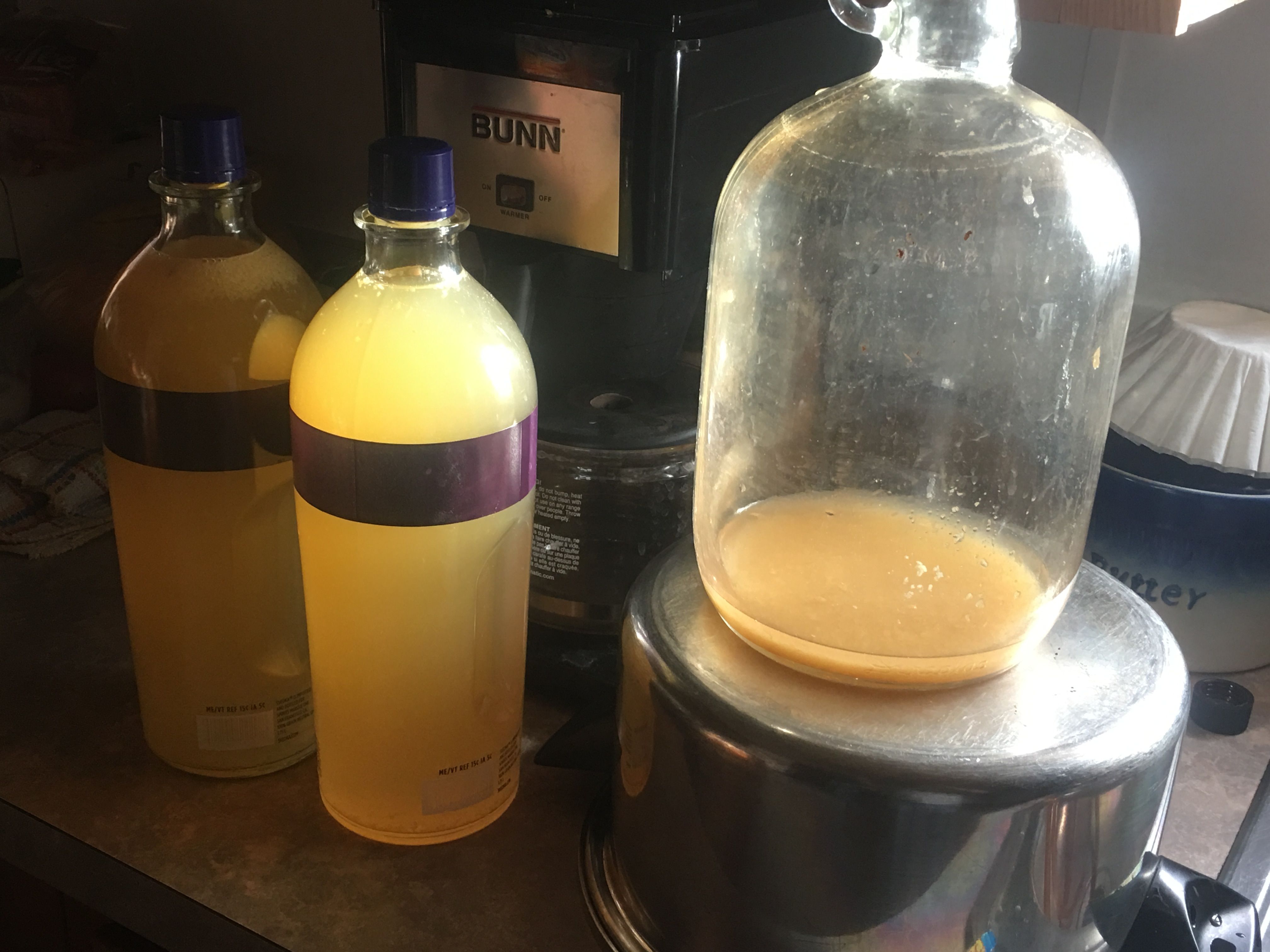 I am using Old Svedka bottles for the ale they are heavy glass and the lid should pop off before the bottle would burst. 2 weeks and I should be drinking the ale!