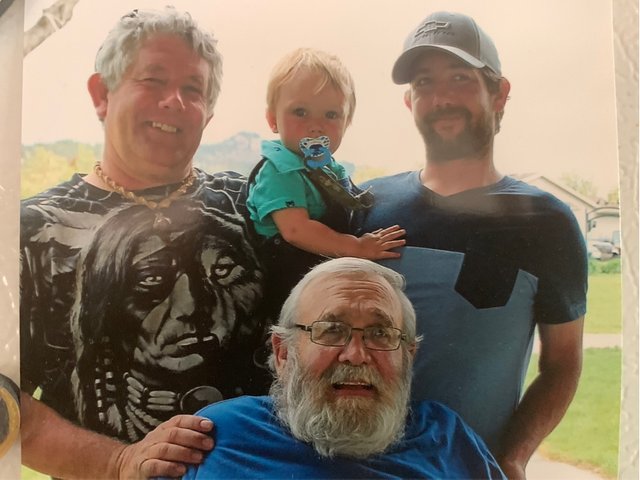 This is my first Father's Day without Dad. He is now on another plain.
It is proving to be a hard one.
I wanted to share a poem my Dad wrote that we found in his things. He wrote a lot of poems over the years. This one seemed like a farewell note written years before his farewell. It seems like a good message to all.
"Some words of wisdom from this old man.
Love hard and often as much as you can.
Life deals crushing woes
Lives of love soften the blows
So take heart,look life right in the face
I love you all God Bless and God's grace
This Old Man
The photo
My grandson, my son, my dad, myself,
I believe it was my grandsons first birthday
Miss you Dad!
Posted using Partiko iOS