As we all know that there is flood in Kerala, India. There is huge loss of human lives and resources due to this natural disaster. More than 300 people died and many animals are lost. People across India and all the states have come forward to help Kerala come out of this disaster. We must help them as much as possible in this need of hour. Many NGO and social service organisations are already there and helping them out since the beginning of this disaster. As per the update from news sites this type of flood is there after 94 years. Earlier also they faced flood problems but it is the worst this time.
Though it will take long time for them to stand again and back to their routine life but if we help them then it would easy for them to come out of this situation easily. Kerala Govt and Indian govt are doing their best to support them through various ways but we should also come forward in thing helping cause.
There are many ways to help them by donating some money to the state so that they rebuild them and regain their previous position at the earliest possible. Donate whatever you can do and its quite easy. I am sharing few ways to donate money to Kerala.
Paytm
Paytm is the most popular wallet in India and its quite easy to pay money through its wallet app. Open paytm app and go to City Services and select Donation Option. You will see screen as shown below-
Step-1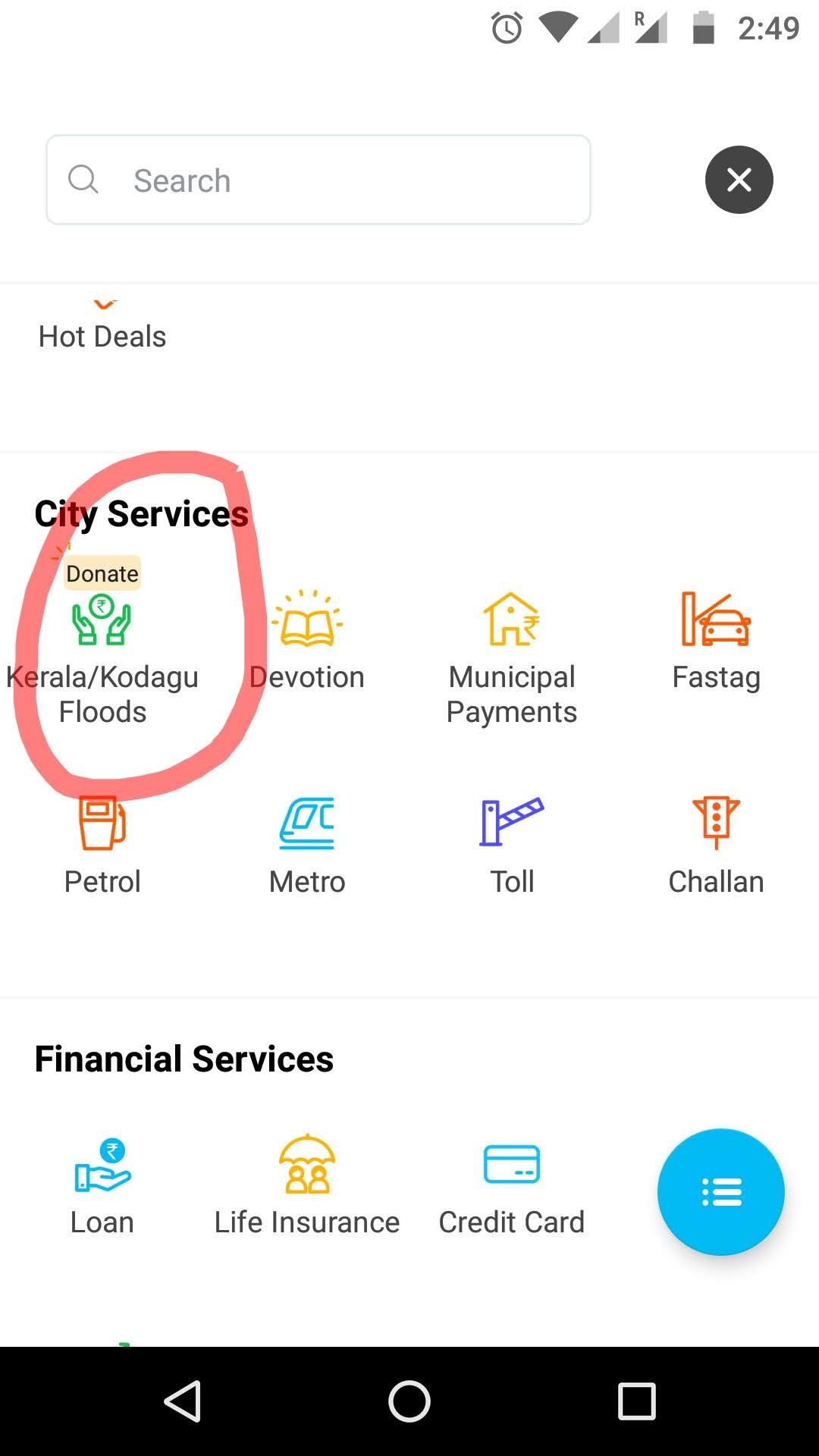 Step-2 : Select "Kerala CM's Distress Relief Fund (see below image)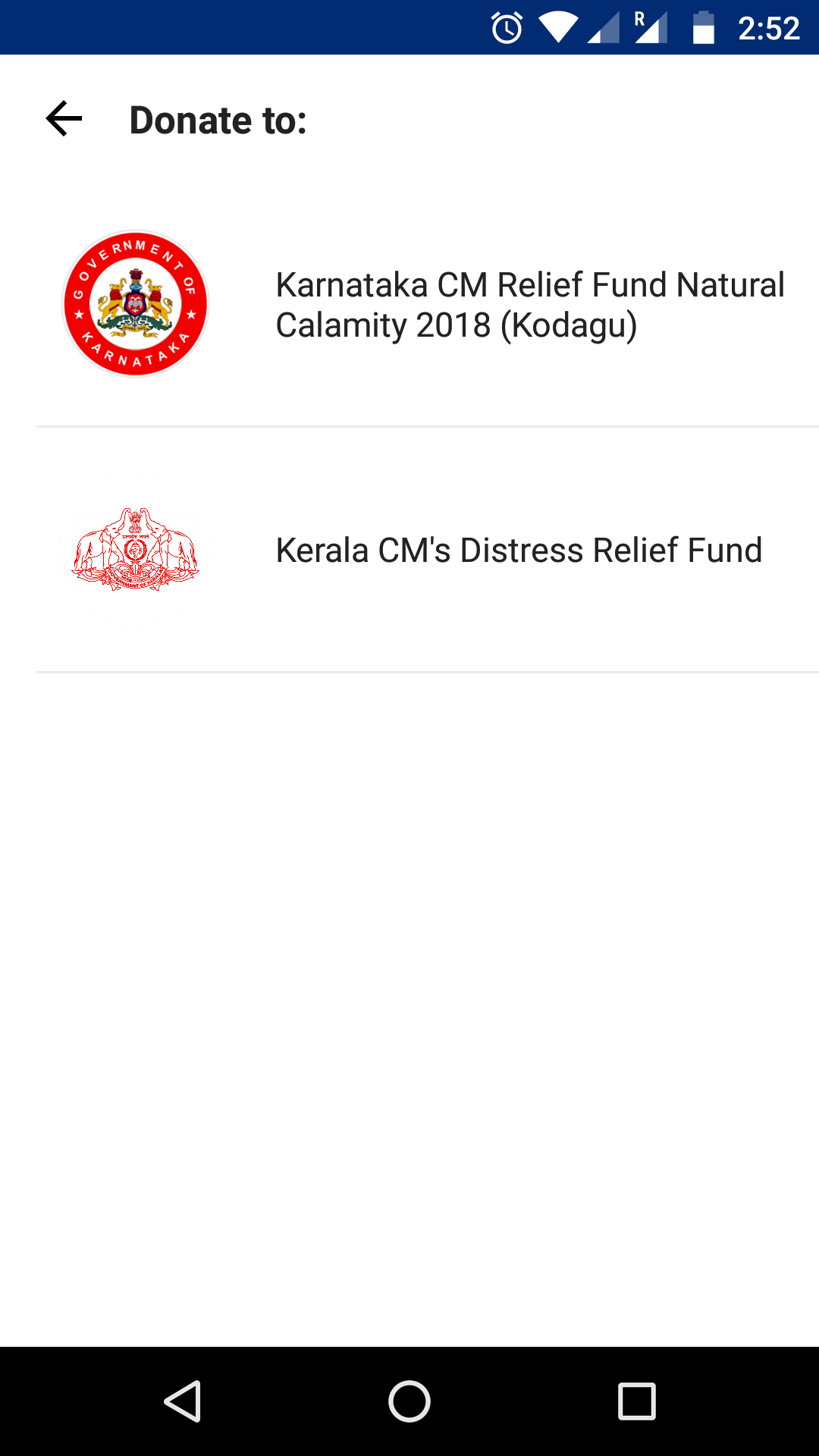 Step 3- This is last step. Enter your name and amount you want to donate and select Proceed button. Your payment will be processed instantly.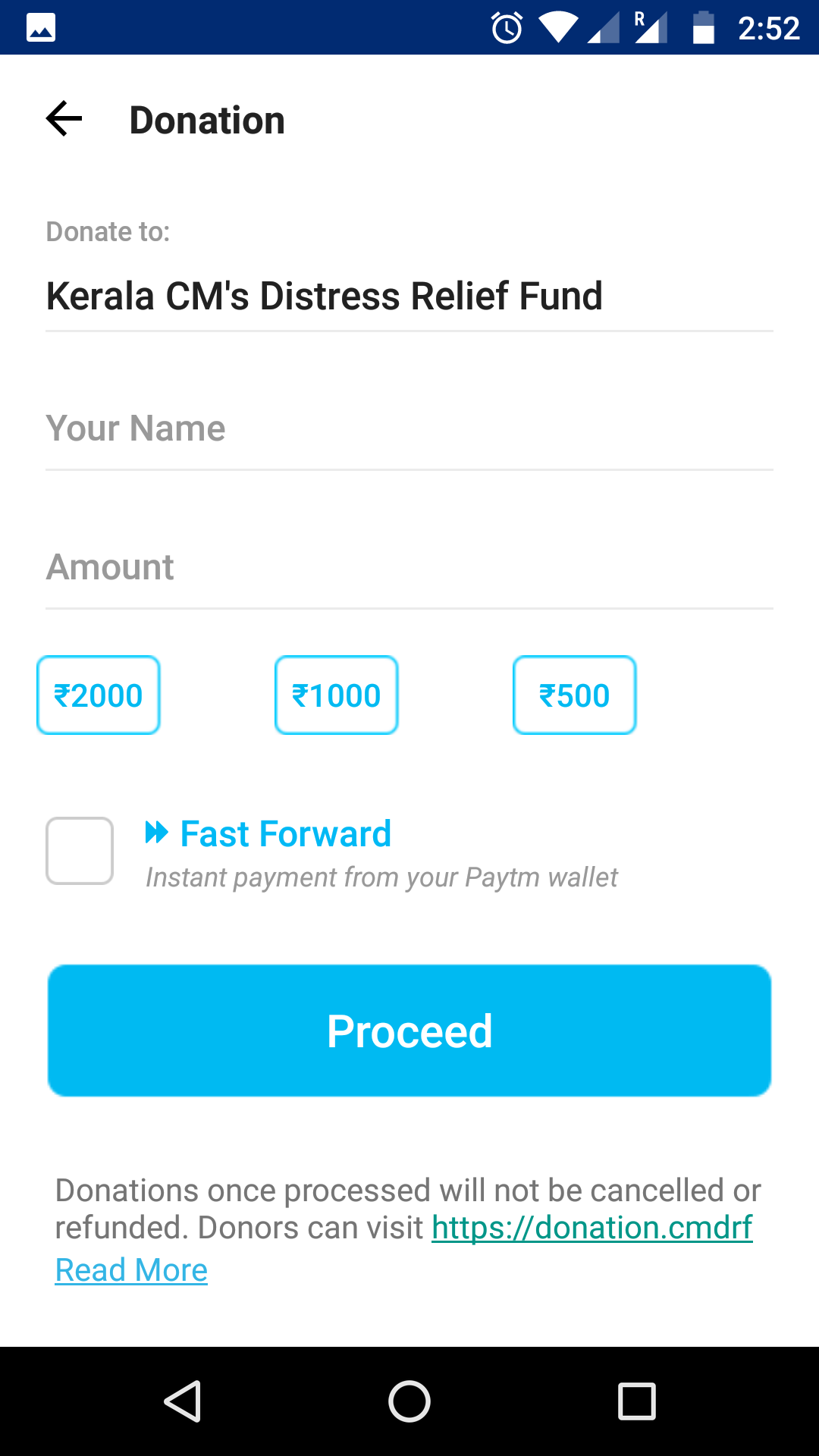 Above 3 images are taken thru Paytm app Screenshot.
2- Donation by Mobikwik Wallet App
payment can be made using Mobikwik app through UPI. Download the app from Google play store or iOS store and do the registration.
3- TrueCaller
another way we can use to pay through Truecaller app. This one also works by UPI registration.
4- Amazon India
Amazon.in website also provided option to make donation.
5- Kerala CM website
Alternatively you can also go to Kerala CM website. You will find bank details there and can pay using UPI/IMPS/NEFT through your bank account.
Although there are still various ways available but I have listed only 5 and easiest to make the donation. Most of us think that if we make a donation of Rs 100 then how is it going to impact them. But the truth is that when thousands of people contribute 100 Rs then it become a huge amount which is surely going to help. So my dear friends, don't think and just go ahead. Every rupee counts in this noble cause.
Thank you.