My thoughts upon returning to the Matrix after 8 months Abroad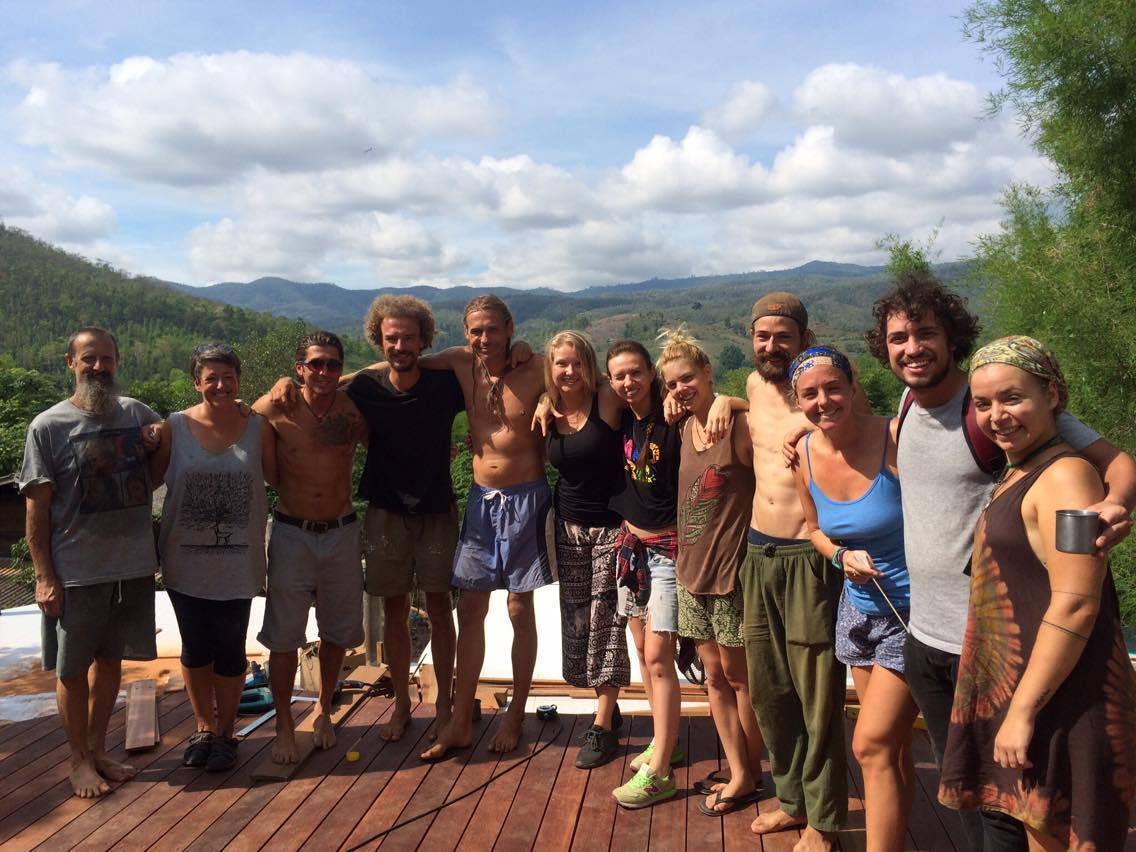 Back in June 2017 I returned to the Matrix aka The United States of America after spending 8 months abroad. This is my second return to the states after spending extensive time away. Each time I am away I never have the intent or desire to return. But sometimes things change in life for reasons not always understood by myself. I found myself right back in the same system I have sought so desperately to permanently escape from. From a technical understanding I came back because I had some stomach problems while in Thailand. Due to this and not having the capability to heal myself I accepted that it was best to return.
Down but not defeated, each time I return I come back with a deeper understanding of myself and the world around me. Rather then look at my return as a defeat, I now see as an opportunity to apply the knowledge and share the truth with those who are still slaves of the system and ultimately their own minds.
Unlike the previous time I returned to South Florida in February 2016 after 28 months in South America, I found myself much more clear headed. Before I lived in Paranoia of financial collapse, marital law, fema camps, etc. This time around I have much more peace with myself and just learn to live and enjoy each day no matter where I am.
When I started to have stomach problems in Thailand I knew at some point that it meant I could find myself back in the US. Though I was without funds, I was still taken cared of by the Universe as always. And during this time I was going through a lot of inner turmoil, mostly dealing with loneliness and desire to have a partner.
I was volunteering to help build an Eco Village called The Mothership an hour outside of Chiang Mai. If you wish feel free to look up The Mothership Chaing Mai on facebook. I will write more about this interesting project in the future. Basically it was run by 3 Germans, Marco was the main investor with his girlfriend Kiki the land owner who is Thai, Oliver aka Oli the master builder and Ago their friend and helper. Since I got on well with them as they are Anarchist like myself they offered me to stay at the Mothership for as long as I wanted. They liked my cooking and view points, so Marco offered for me to be one of the cooks once the project was completed. After 2 weeks, Ago who was in charge of the volunteers turned to me and said you know we really like you and it is a pleasure to have you here. You are welcome to stay here for as long as you want. It wasn't the first time I was given such an offer and as always I was honored.
Sadly things didn't quit work out. While there I got very depressed and sick. Oli the master builder was getting piss drunk every night talking about how lonely and depressed. If you can see from the picture Oli is the tall blond handsome german with no shirt and long hair in the near the center. He is 47 years old and an incredibly gifted builder and artist. But sadly had a self destructive nature that led him to drink more then 5 liters of beer a night. Everyday I would hear him repeat the same stories, that he doesn't understand the people, how is it they can live and go back to the society after being in such a beautiful place. Not only this he would talk about how he has not had a bank account for more then 27 years. But even though he would say these things, he was suffering inside.
Also Oli had been dealing with heartache after falling in love with a volunteer that was in a relationship prior to coming to the mothership. This triggered my own depression and loneliness. Since I had not been in a serious relationship for more then 5 years since I left Namibia in 2012, I felt a huge void in my heart.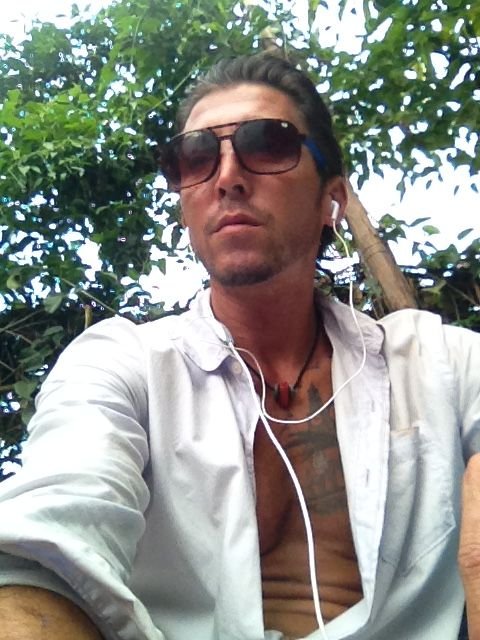 But this void had nothing to do with me loving another person or another person loving me. At the end it was about learning to Love and Accept myself. Yes it is very frustrating not to have had a deep mutual connection with a woman in such a long time. It didn't make sense to me since, I am not such a bad looking guy at least in my mind and I have a pretty decent personality. But the issues go deeper then that, much of it is about letting go of the past and my ego. Learning to open up and love again can be a challenge, but it is not impossible as I am now finding out.


I realized that I could physically be in paradise but in my mind be in hell. Listening to Oli talk about how he was 47 years old and so lonely really hit me hard and exposed my deeper wounds. I forgot how to love not that I was ever such an expert to begin with. But whatever I knew about being intimate with a woman felt like a distant memory, I didn't even remember how. Sometimes I despised him for being so fucking annoying with his ranting and bitching but at the same time I respected him. At least he was honest, even if he was acting like a selfish drunken asshole. One moment I wanted to take one of those beer bottles and crack it over his head and at the next moment in his drunken state while having a conversation with one of the Chilean girls he would give me one of his famous drunken hi five handshakes and in his thick German accent say
"You know I really start to Love this guy, he's the only one that get's it" LOL
Many nights I would go to sleep early, before 9pm because seeing Oli fucked up was too much for me to bare. It also brought back a lot of painful memories of seeing my father fucked up. At least with Oli it was just beer and cigarettes but with my Pops it was that plus cocaine. Somedays I felt like Bill Murray in the movie Ground Hog Day. Everyday the same shit, the drinking started in the early afternoon and by 8 Oli was pretty wasted getting into his normal rant and conversations, all I can say is Thank God I Don't understand German. And of course to add to the mood, the normal background music was usually the Doors or Tom Petty being blasted. Basically it felt like being on a bad acid trip.
I would normally be the first one to wake up after being awaken by the rooster concert that started around 4am. The next person to wake up around 6ish was Oli. Even being drunk every night he always got up early, that's what I call German ingenuity. I would see him stumble around to make his morning coffee. I got so use to him that normally first words out of his mouth were "do you have a light". I got so use to this that I would basically hand him the lighter before he even asked.
Another famous saying of Oli was
" I am so fucking drunk, I don't give a shit" LMAO
At the end of the day happiness is not a location, it is a state of being. One cannot control the events outside of you, but you can control what is inside of you. I learn much about myself through this trip and this experience. Sometimes I woke up and felt great. Other days I woke up and felt like shit. I learned not to judge myself, I learned to become the watcher as Eckart Tolle and other Spiritual teachers discuss. Somedays around 8am I felt like crap and I didn't want to talk or be around anyone. Though I didn't have this luxury because there were always other volunteers around me, I knew to keep quiet and the feeling would pass. By noon I would feel fine again, so I was glad I learned not to react to my feelings but just let them go by as if I was watching ships pass by on the sea.
The point being is that happiness is a state of mind not a location. That I didn't fail by coming back.
I learned on this trip what I didn't know before so that I am better prepared for battle the next time around.
To quote the great Willy Nelson
On the road again, Just can't wait to get on the road again, The life I Love is making music with my friends and I can't wait to get on the road again.