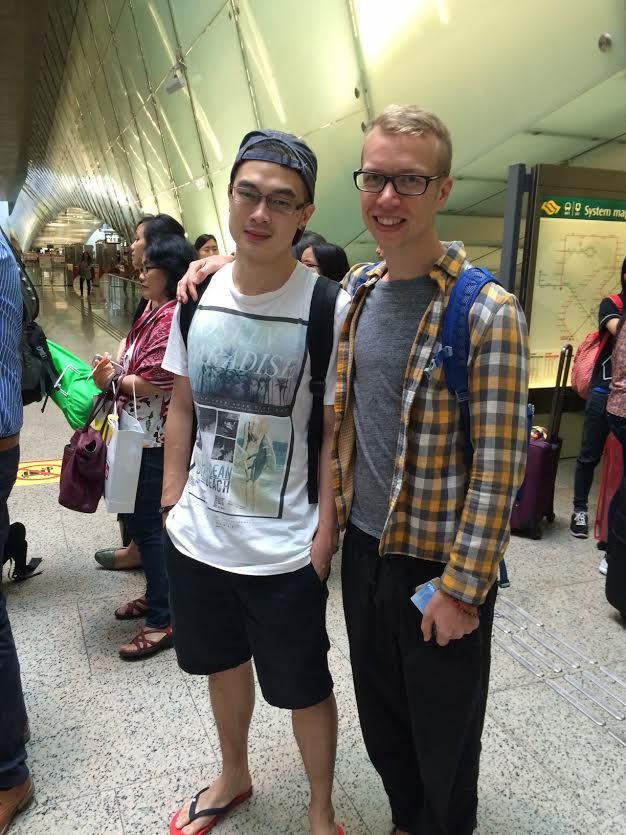 From the blog:
Today marks a very special day as I've gotten to meet a very special friend of mine for the first time in my life.
Above is a picture of me and Cam Adair, fellow entrepreneur and TEDx speaker taken at Singapore Changi airport this very morning.
Yes, Cam was wearing track pants and flip flops eew. Haha.
But nonetheless! It was a momentous occasion as Cam and I originally connected online like fucking nearly four years ago. I stumbled upon his website, Kingpin Social and wrote in to them. The funny part was that I talked to his colleagues more at first.
Somewhere along the way, he and I got on Skype and started a friendship that lasted all the way thus far.
He has helped me on many occasions with my business and my relationships. We've hopped on calls, but that was as far as it went.
And finally today, we got to meet in person. Boom!
No, this isn't just "cool" or a random form of serendipity. This isn't just us calling each other bros and thinking we live a solid life, though we certainly do. This isn't just about me taking him around and taking a bunch of selfies together. We only took a couple cause we're too cool for that shit.
This is about recognizing that life offers a kind of spontaneity that randomness that can make you happy as hell; a package you can't exactly learn elsewhere.
If that sounds too abstract to you, look at it this way: If you feel like you're experiencing a shitty day, go help a stranger. Smile at them. Their gratitude and them doing the same will make your day. It is as simple as that.
I've had only two hours of sleep last night. I didn't want to miss receiving Cam and his girl at the airport, so I woke my ass up and rushed over.
I then took them out for the entire day.
It was tiring as balls. It was also a day where I spent more than usual.
But it was also a day where I didn't have to dwell on any of my problems. It was a day I didn't feel any anger, which is extremely rare.
That is why you need to start opening up and allowing new, special people to be in your life for the rest of your life.
No schools and shit are going to teach you that.
Besides, a little bit of fatigue and work don't matter. I apparently took a nap outside today.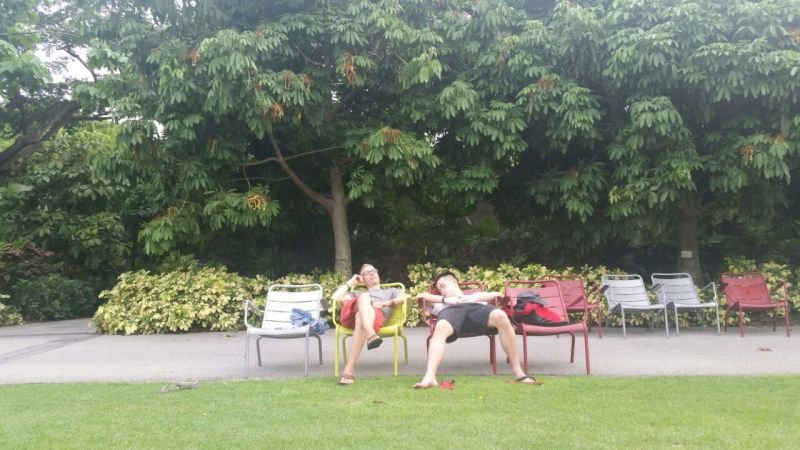 I absolutely cannot wait to meet other Steemians in person :)