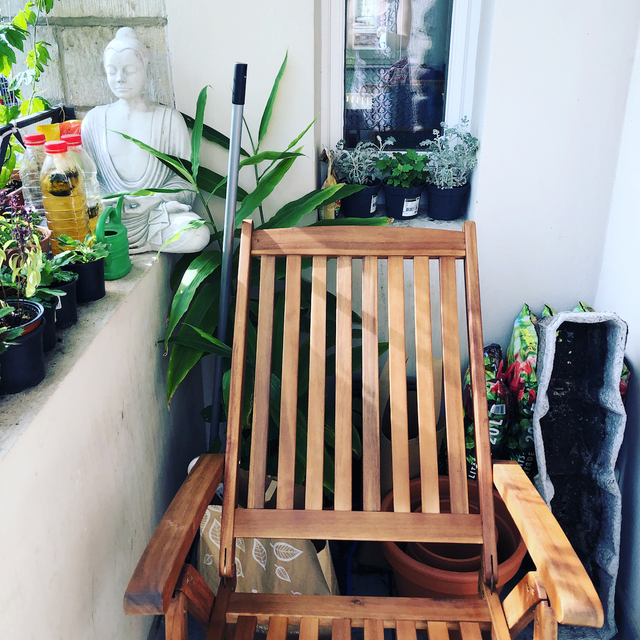 Due to the water leak in the kitchen two weeks ago, we didn't go for vacation this summer. Instead of traveling, I bought a garden chair. It's so nice just to be in the sunny balcony.
先々週の水漏れで今年は旅行にも行かず家にずっといる夏休みになりました。夏休みの旅行の代わりにバルコニー用の椅子を買いました。昨日届いたばかりですがバルコニーでごろごろするの気持ちよすぎです。。
The host of my favorite YouTube channel Roots and Refuge Farm said "Good garden has a chair (chairs)". It sticks to my mind and I was looking for one.
椅子を買うきっかけになったのは最近気に入って見ているYouTubeのRoots and Refuge Farmというチャンネルの動画で、ホストが「いい庭には椅子がある!」と言っていたのが忘れられず、この数週間いいのがないか探していました。そんな中、お父ちゃんと家の中の領土争いがあり、衝動買いしました ;)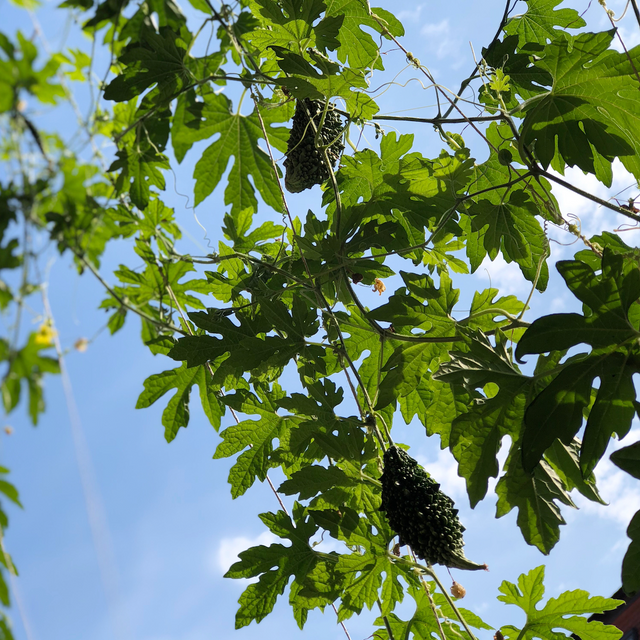 Bitter melons grow. I look forward to have the first harvest soon :)
椅子はリクライニングでごろっとするとゴーヤのカーテンを見上げられます。あとちょっとで食べられる大きさのものが2、3個ぶらぶら、そのあとに収穫できそうなものがちょこちょこ。
I should have bought a chair two years ago already ...
こんなに気持ちいいのならもう2年前に買っていればよかった!と思うほどです。ちなみに冒頭の写真の謎のアジア的な置物は私のものではありません・・・前の住人の方がおいて言ったもののようで、捨てるのもなんだし置いてあります。