LIFE CHANGING MORNING OF UNEMPLOYED BROKEN HEART(ME)
Birds chirps
Mother nature
Click and hear this audios to feel our mother Nature while reading.
It is 28th of November, Tuesday, the birds in the cage chirping broken heart woke up with the prayers of birds thanking GOD for such a wonderful day. Coming out of the house the sun greeted me with its shining smile and the plants were dancing in the soft breeze with some flowers, tells me praising GOD for blessing with those beautiful flowers.
In Contrast to that, the roads at the end of the street getting ready for a busy traffic passing for their work, there were some roadside vendors passing with some goods to sell to the passerby to make their living.
And here I am, looking for opportunity 😔 , This day is not an ordinary day for me, the usual visual and actual happenings of the morning but the way of seeing it seems different today.
This nature remind me of GOD blessings, every second we live is the gift of GOD. Opportunity is nothing it's the life boat we build for saving our LIFE.
LET'S SPREAD HOPE AMONG ALL BROKEN HEARTS LIKE ME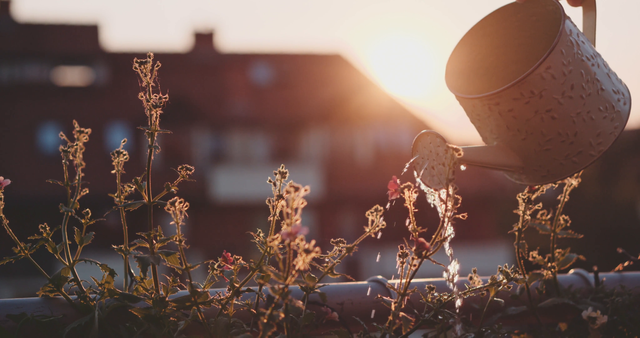 LOVE THE MOTHER NATURE
FEEL THE PRESENCE OF GOD
THE SILENCE IN HEART 🤗
GIVES POSITIVE THOUGHTS
AND WE'LL CHANGE THE WORLD
OUR LIFE
Like, Comment, Resteem if you like this and motivate me to post the life changing moments of mine to change the broken hearts like me to positive vibe creators.

THANK YOU