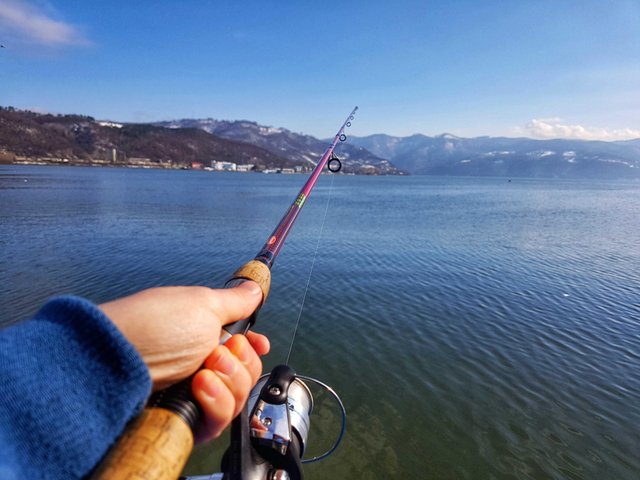 With all the snow, the cold and the rain lately I haven't gone fishing for a while and I kind of missed it. It's my hobby since I was 9 and holding my hand away from a fishing rod for too long is not something that I like.
Thus I went to the garage, picked one, took some rubber lures and casted for half an hour...but nothing. Not even just a bite. It was like I was fishing in a swimming pool.
The ducks were a bit more lucky than me though as I saw not just one getting on the surface witg a fish caught. Not the ones I was after but anyway... It's somehow like in the crypto markets right now. For some is a good season, for some it's not.
Talking about seasons I have a hunch that winter might be on its way out. There is a lot of sun today and its pretty warm outside but the hills still have some snow on them. The forecast is promising though so that perch I am looking for might be on his way back to the lake 😉.
Edit: sorry for the quality of the pic. I uploaded it from my smartphone and didn't realized it's not quite a good one...
Thanks for attention and have a great day
Adrian