Lied Your Way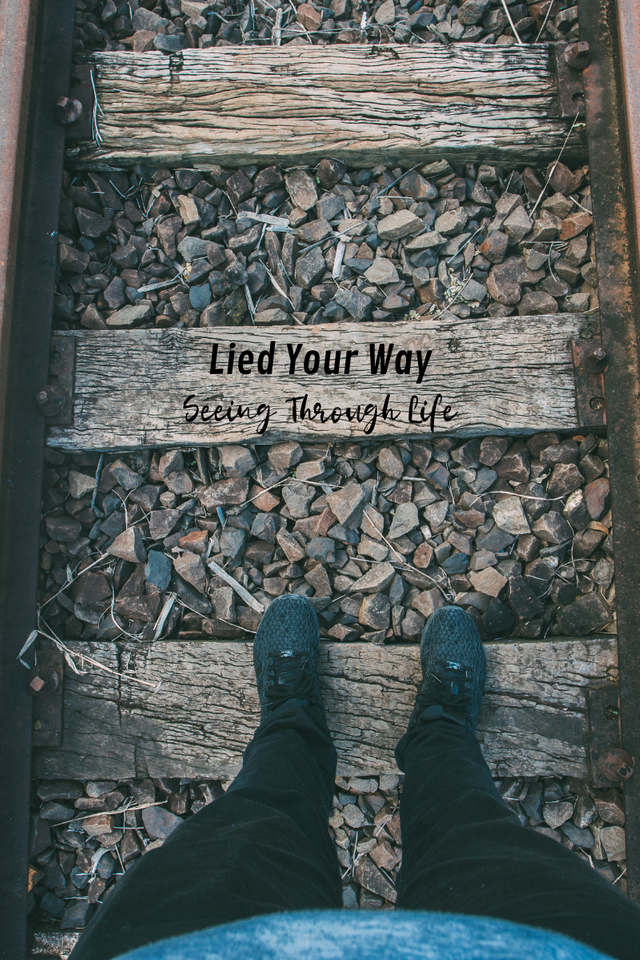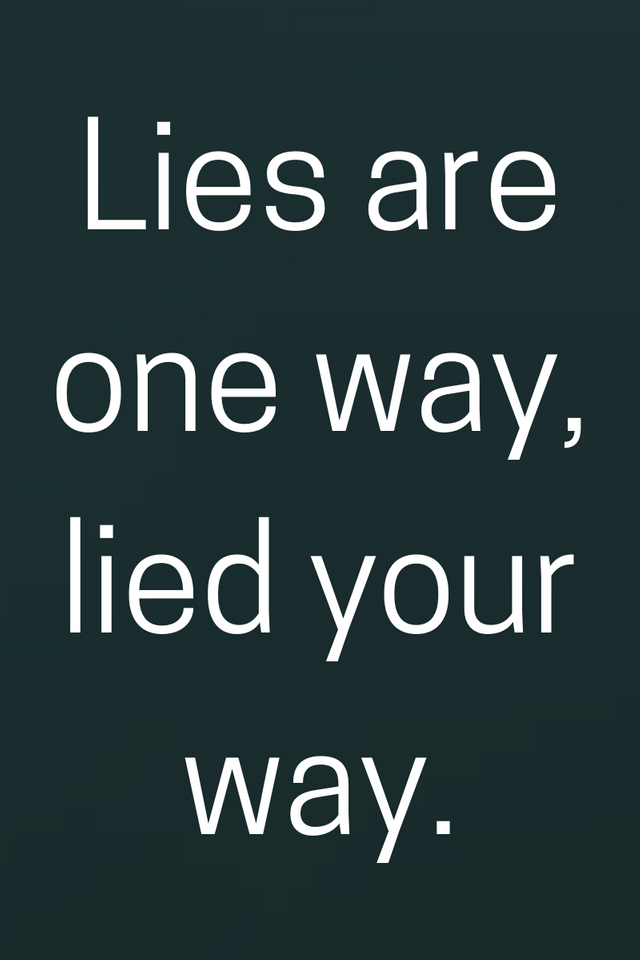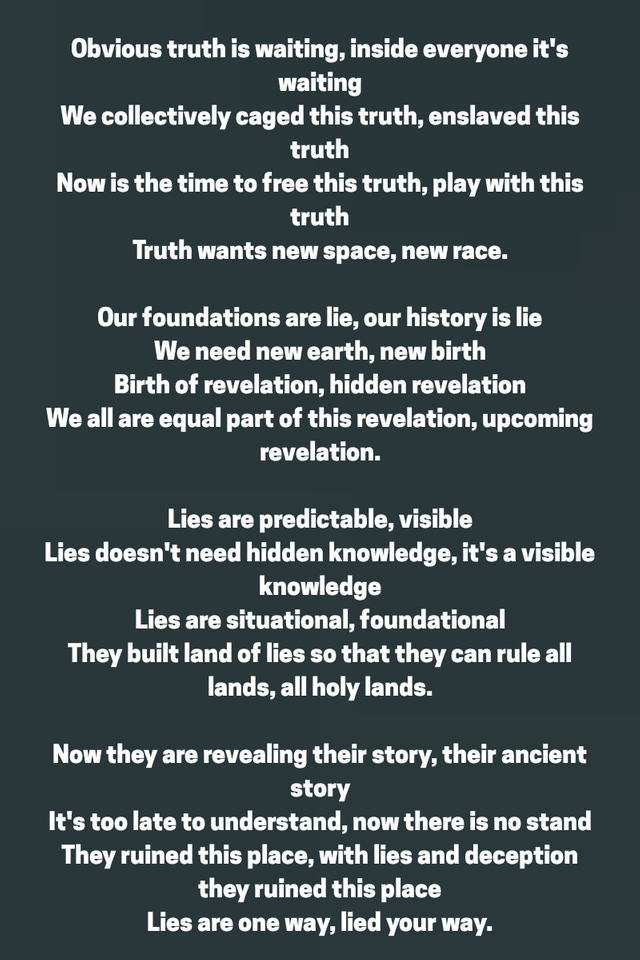 Obvious truth is waiting, inside everyone it's waiting
We collectively caged this truth, enslaved this truth
Now is the time to free this truth, play with this truth
Truth wants new space, new race.
Our foundations are lie, our history is lie
We need new earth, new birth
Birth of revelation, hidden revelation
We all are equal part of this revelation, upcoming revelation.
Lies are predictable, visible
Lies doesn't need hidden knowledge, it's a visible knowledge
Lies are situational, foundational
They built land of lies so that they can rule all lands, all holy lands.
Now they are revealing their story, their ancient story
It's too late to understand, now there is no stand
They ruined this place, with lies and deception they ruined this place
Lies are one way, lied your way.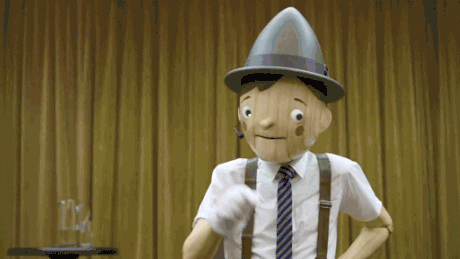 SOURCE
"This is my original and imaginative work".
(Pictures are edited and used from the Canva application).
Chiranjeevi Sarikonda