Alex Merced Discusses LNC Vice Chair Controversy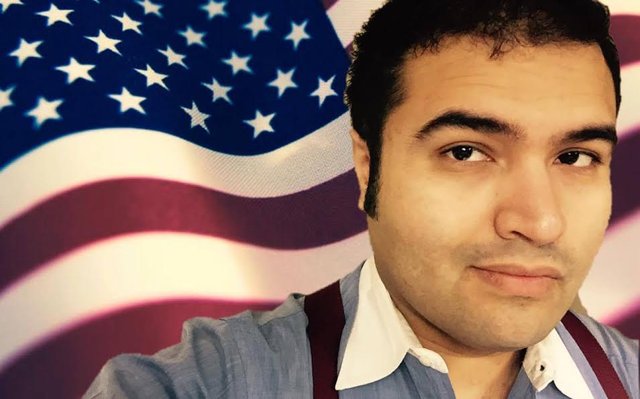 Alex Merced gets it. This letter was posted on and reveals a mature understanding of what a Vice Chair of the Libertarian Party should be.
Do you follow him on Steemit, yet? @alexmerced
Dear libertarians and Libertarian Party Members,
I wanted to make something clear. I am a staunch believer in always being positive and hopeful and being an example of what I expect from others. Many criticize others yet fail to live up to their own criticisms so I'm always very careful that before voicing any explicit criticism that I first examine myself.
With that said I also like to avoid casting attention to those I'm critical of to avoid giving them a larger platform. Although in this instance the requirement for a direct statement is necessary because the platform has already grown and done its damage.
I stand strongly against the lack of tact and broad divisiveness the current LNC Vice Chair has exhibited in the last few days and in other times in the recent past. Going out of ones way to present libertarian ideas in the most repugnant, un-nuanced and controversial forms possible does not serve the party or people whose lives are on the line in reforming other policies such as overseas interventions, the drug war, and enabling people to survive and thrive and put food on the table.

To double down and triple down to push beyond the border of common sensibilities is something One is free to do as an individual but as a party official there is a duty of care to the people one hopes to represent and to me that duty has been violated too many times in the last year.

This has a real effect on the ability for chapters & candidates to reach voters/volunteers/donors/members while also discouraging our best leaders who become overly frustrated with floods of emails and concerns over unnecessary controversies districting them from the work they need and want to be doing.
Will the Vice-Chair apologize and admit to exercising poor judgement in light of his office? no.
Will he resign in light of pleas of party Chairs and members across the country? No.
Will the LNC have a vote to remove him? maybe.
Will they? probably not.
At the end of the day all we can depend on are our own actions. I will continue to be an example what I would expect from others in my tact, decorum and thoughtfulness.
I will spend everyday building relationships and working towards a more libertarian world.
I will run to be an effective next Vice Chair of the LNC focused on making the lives of chapters and candidates easier not harder.
What can you do?
Write a letter with your opinion either way on the issue to your LNC rep and the at-large reps.
Find out how to become a delegate to the National Convention and vote for leaders who you feel will represent you.
Learn about and build relationships with all the candidates for the LNC to better vote your conscience and build party unity.
Sincerely,