Last time we built a basic truck and trailer with LEGO Duplo.
Big Build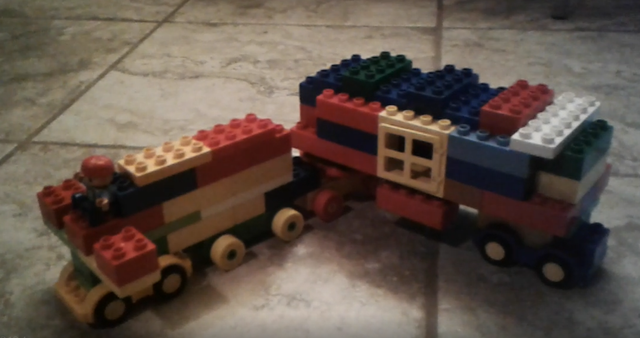 This is the final piece I made after making the basic truck and trailer.
I have the truck part decked high with blocks and made it even stronger.
You need a strong truck just in case you get in an accident. When we go driving around, I see a lot of cars and trucks with dented back or dented front.
I even saw a car with flopping parts while driving.
That's why I make my trucks tall and strong.
Beefy Trailer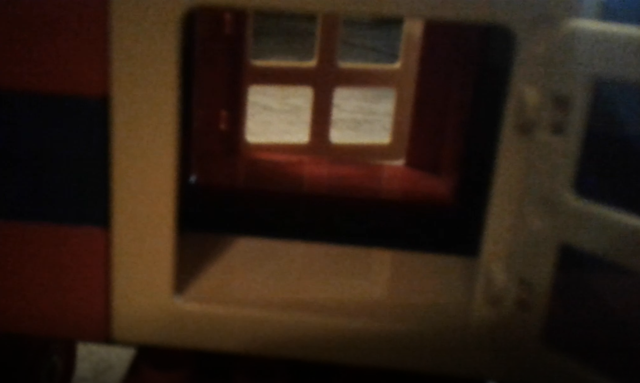 This is the trailer part and of course I want to make it have some light and breeze in so we need windows.
There's windows on both sides.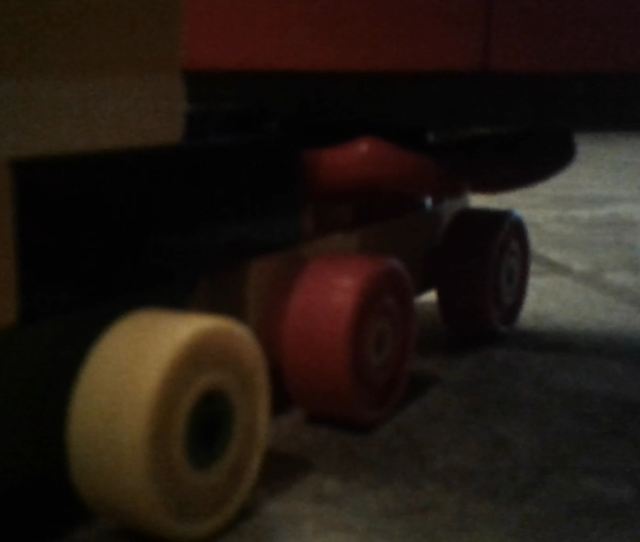 And this is the turning part that connects the trailer to the truck. It's the main part I'm really happy about because it's the best idea I've had yet when it comes to building mega-trailers.
Sad thing is, we only have one of this Lego piece so I can only make one connection.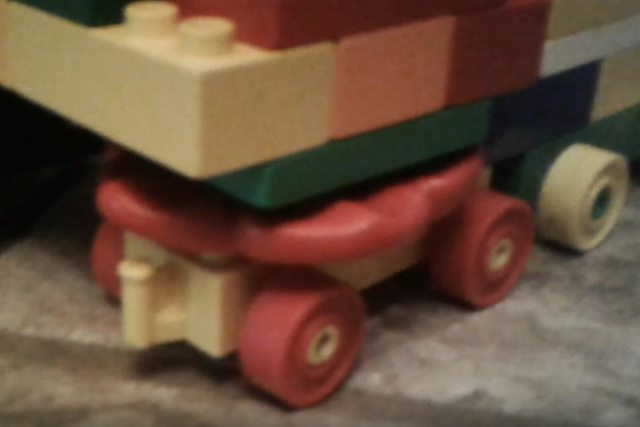 Here's another picture of it on the other side. Now you can see it can really turn good. Mom said that's almost a 90-degree turn.
Most big trailers can't turn that sharp. They usually swing wide and I've seen big trucks swing wide.