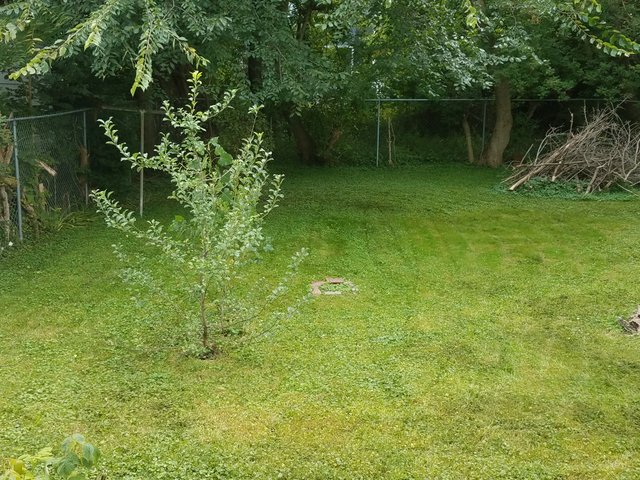 I like the exercise of mowing my yard but it sue is a pain to have to do. Hopefully in the next year or two I can get myself a battery mower.
I'm a fan of the grow food not lawns movement but it's easier said then done. I do have about 2.5 apple trees growing though and today I planted a peach seed. Hopefully this one grows. If it doesn't maybe I should just buy a peach tree next year. You can see my little apple trees in the pic. They grow very slow. :(
I definitely have plenty of wood for grilling. lol Hopefully next year I can find some nice rocks to finish my fire pit.
I also tried out @delegationhub. Hopefully my order gets filled. It will be a pain keeping track of everything even if I do stop using minnowbooster.
Saturday 8-26
#king
232.565 SP
2372 VP