K E Y M O N A S T E R Y - Tibetan Buddhism Monastry , India
Kye Gompa is a Tibetan Buddhist monastery located on top of a hill at an altitude of 4,166 metres above sea level, close to the Spiti River, in the Spiti Valley of Himachal Pradesh, Lahaul and Spiti district, India.
.
.
Actually, I was planning to share the picture of world's Highest Village Komic but I wasn't able to do so because : .
.
My feed was asking for a portrait image and I had none of portrait pictures from Komic. .
.
It was snowing heavily on that day when I was in Komic so I don't have any dslr pictures of the place. 🙈
.
.
So, I decided let's share the most rad shot from spiti. Taking shot of key Monastery from above. .
.
I hope you guys would love this shot.
Disclaimer : More Spiti Pictures Coming Soon. 😉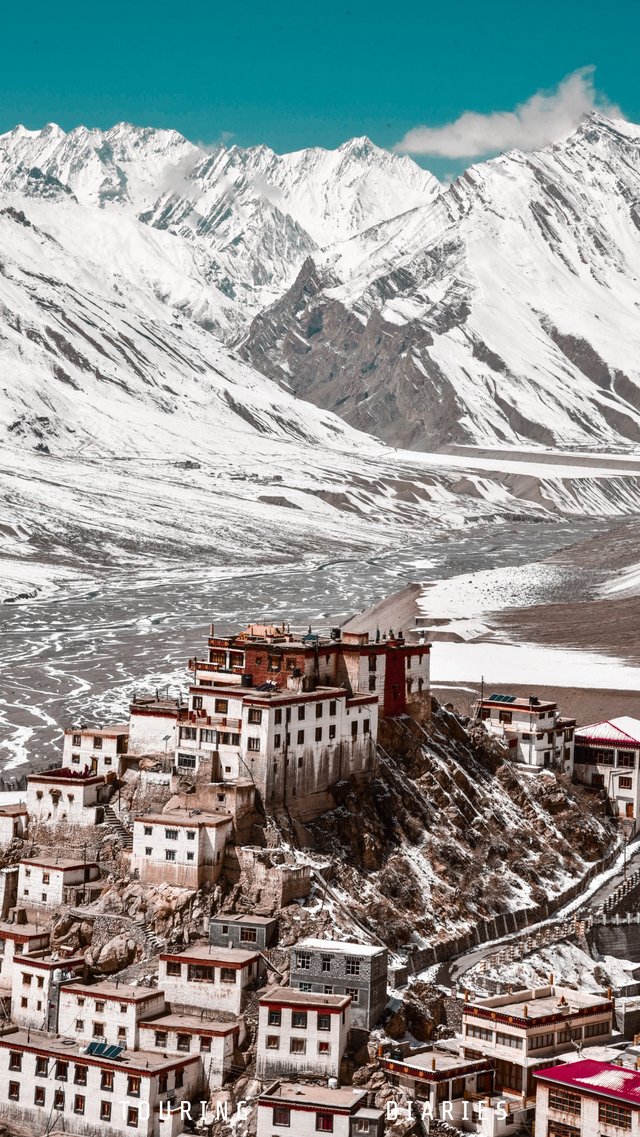 The very rare angle of Kye Monastery , taken after trekking in snow for almost 2 hours. ( Portrait View )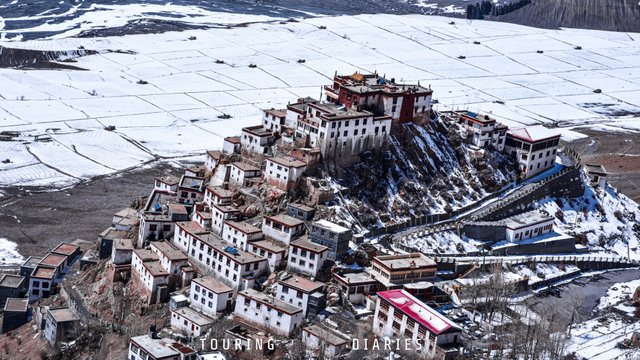 The Full landscape version of the Monastery taken from the same location.