This is my entry in the LandscapePhotography contest by @juliank.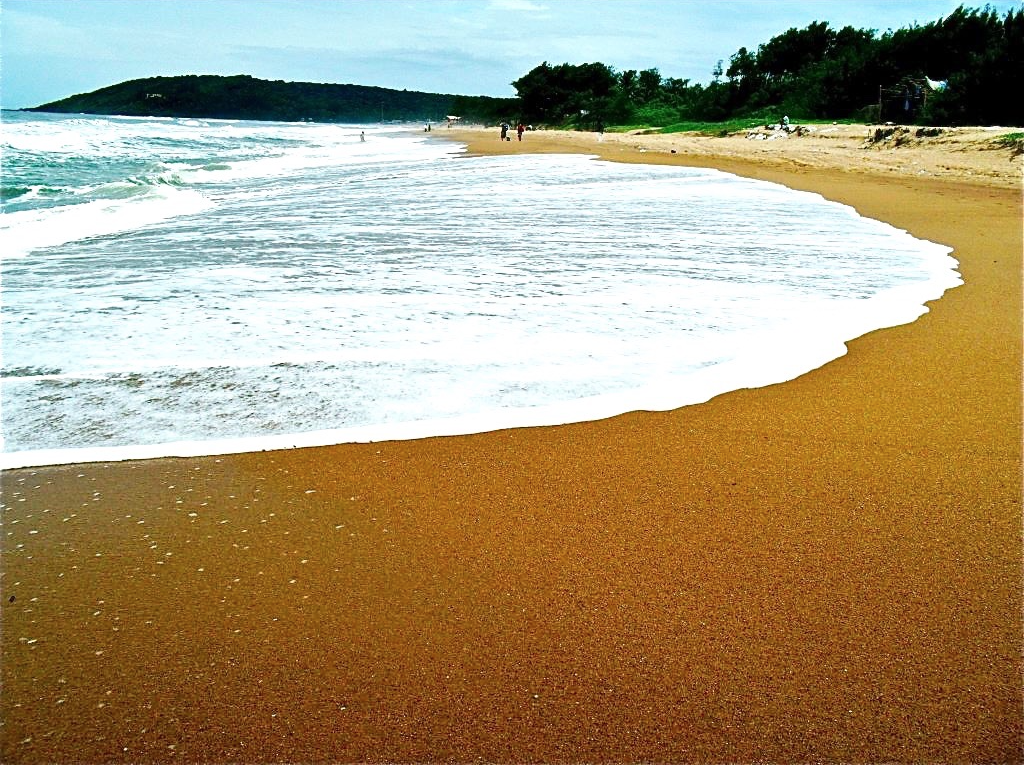 [Click Here to Enlarge Photo]
This beach in the tropical Indian state of Goa would become crowded during the high season. At those times, I stayed away. 
Solitude, standing on a beach 
During the rainy season, only a small number of tourists came to Goa. At those times, I went to Goa as often as I could. Usually, I found myself alone on the beaches. As you can see on this long stretch of beach, there are only 5 other people – in the distance. 
Crashing waves, whispering waves 
I enjoyed the solitude, and even more, I enjoyed nature and its dynamic forces. When the rains poured down, I sat on my balcony, reading a book and sipping tea. 
When the weather cleared, I'd walk along the shoreline, listening to the large waves crash upon the shore and the smaller waves whisper as they spread out, slowly and languidly, over the long, flat beach.