This old, weather-beaten dock winds across the water, almost without sound. And usually, it serves as a fine reminder of calmer, quieter, and slower times.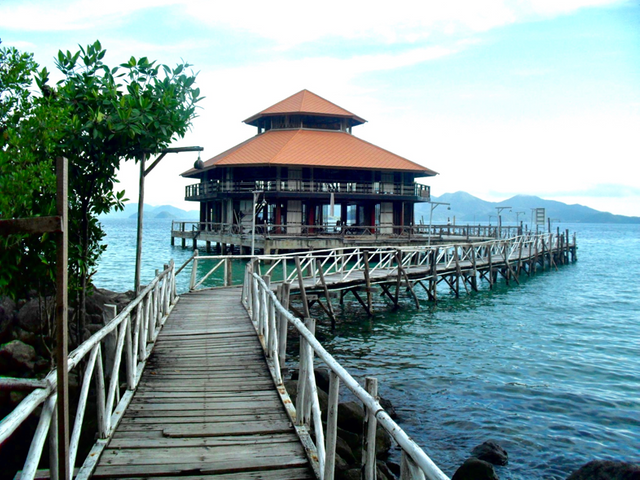 [Right-Click Here to Enlarge Photo]
Listen … the waves
Situated in the Gulf of Thailand, Koh Wai is an isolated and very quiet island. There are no roads and no vehicles. The electricity runs only in the evening, for a few hours, before being shut off again at 11:00 p.m. Basically, there's not much to do apart from watching the ocean and listening to the waves. 
Even though this is the only dock on Koh Wai island, it is not used very often. On certain days, a passenger ferry might come to this tiny island, to drop off or pick up a few tourists. But during low season, if no tourists come, the ferry will not run.   
When the music's over
Unfortunately, every few days, a large tour boat carrying a few dozen tourists pulls up, moors itself to the end of the dock, and turns up the sound system. For 2–3 hours, the intruders party like animals, blaring music and disturbing the peace.     I realized that, whenever the boat pulled up, I simply had to escape to the island's other beach. Then, in the late afternoon, when the party boat returned to the mainland, I'd come back to this beach, where I could again enjoy the peace and quiet. In fact, I'd appreciate it all the more.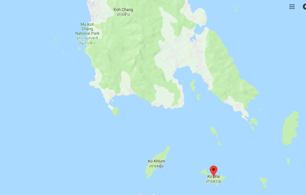 Location –
Koh Wai, Thailand, on Google Maps
This is my entry in
@juliank
's Landscape Photography contest.