Lamb chops with veg salad & twice baked cheese potatoes.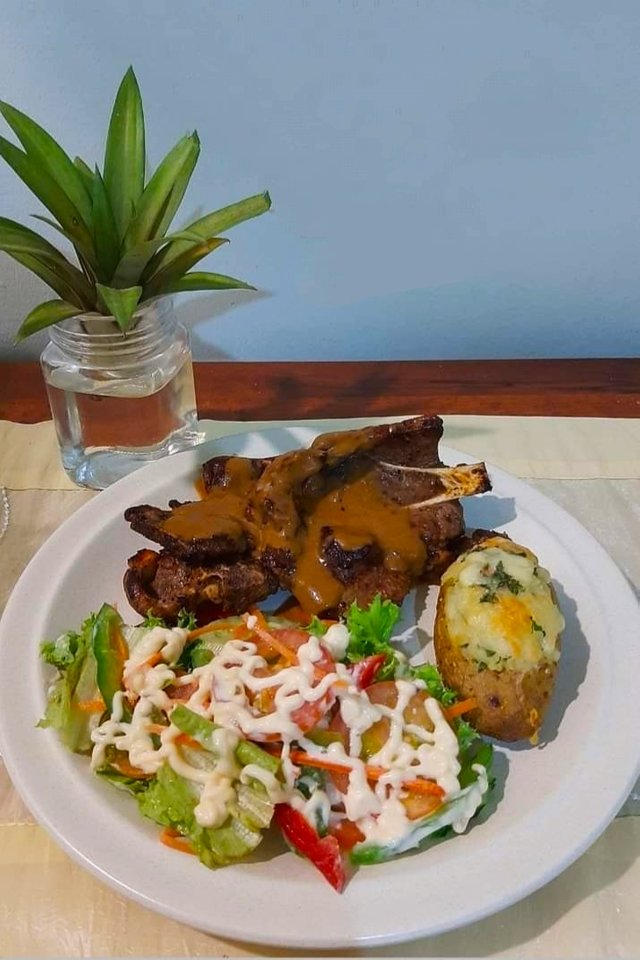 How are you all I hope you are very well Welcome to my post I hope you all read my post to the very end.
I hope I am starting my post without delay now and my post as always you can see today what food.
I made and I will tell you the recipe of every food. I hope you all like it. Let's get started.
Today's post I woke up very early this morning and had to go out after waking up as we can do bank transactions,
here for the last time today. Bank transactions for next 1 to 2 weeks Will be closed ,
because coronavirus has increased so much so this decision has been made but all types of transactions,
can be done online so there will be no problem but I had some money in the bank and online,
transactions were not activated in that account so I went to the bank today I had to stand there for a long time,
and there were a lot of people in the crowd but I am trying to be very safe.
So the morning passed like this, you see, then I went to the supershop and we have the supershop here,
now open for 2 hours and all the yorkies have to do whatever they have to cut, so I bought mutton from the super shop,
when I got home with you. I asked my younger sister how much she would like to make the clay.
She told me that the way I made it, then I made it. You can see it now. I made these for lunch,
and all the members of the household are there and so now you can see. That I make very good food at noon,
but also good food in the emirate but they are not photographed because I have been photographing at noon,
for the last few days and also cooking again at noon the next day so in that case.
I am trying to show you lunch a lot but One of the things,
I do is if lunch is not very good, then if I make a good meal at night, who will show it to you?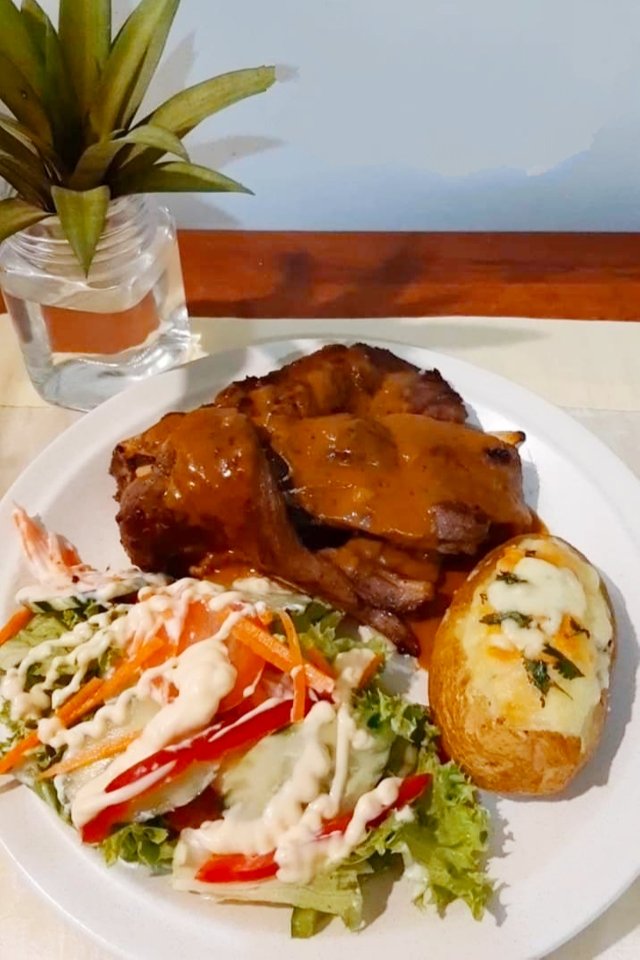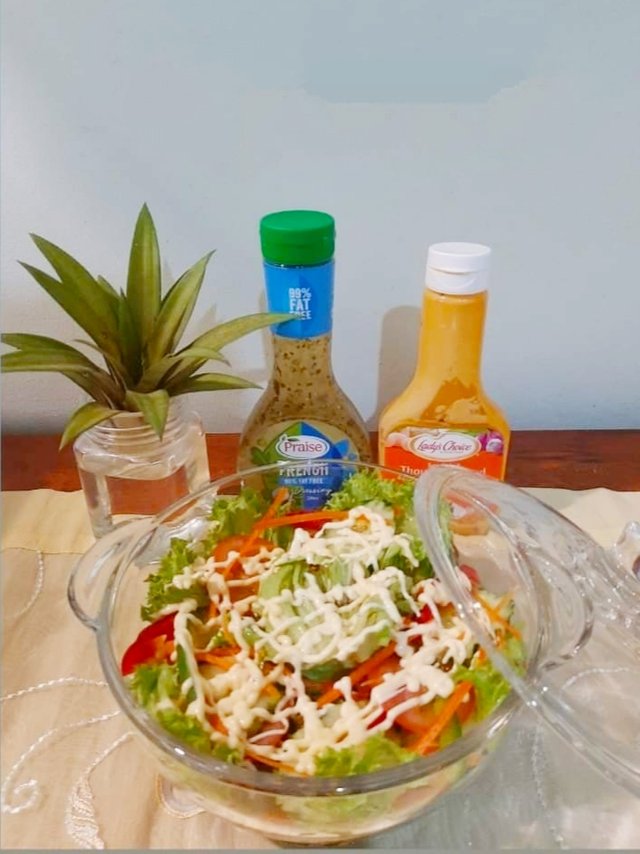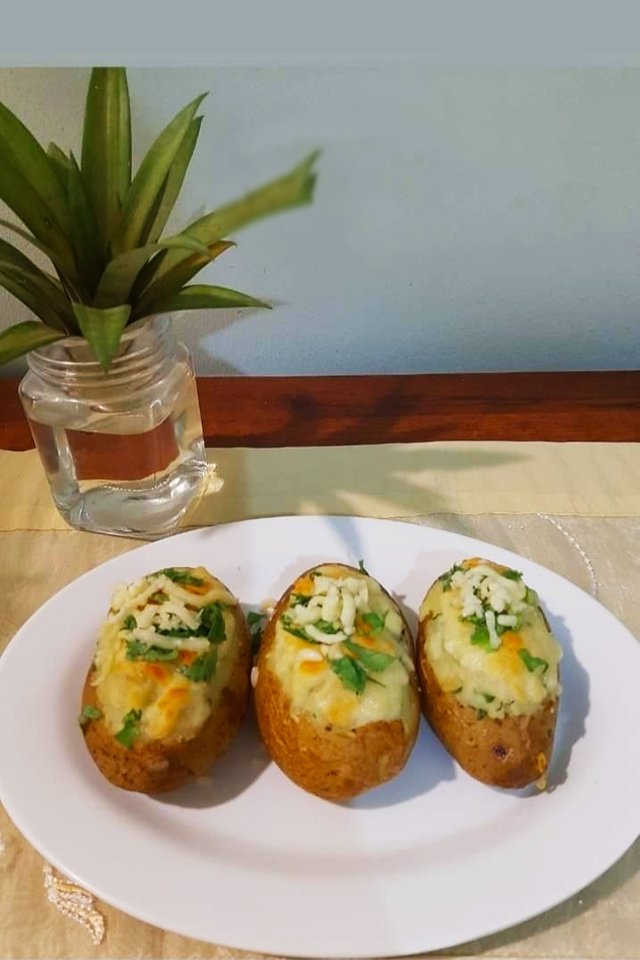 So now without further ado I will tell you the recipes of each dish I hope you all understand,
and I will try to give you the recipes in great detail but if you have any questions you can let me know,
in the comments and if any of my recipes are incomplete If so, you can tell me,
I will try my best to do it, or you can tell me if you know a better recipe.
Ingredients for lamb chops
1/4 cup olive oil
Juice of 1 lemon (about 1/4 cup lemon juice)
2 tsp dried oregano preferably Greek, or 1/2 cup chopped fresh
4 cloves garlic minced
1 tsp salt
1/2 tsp freshly ground black pepper
8 lamb chops
1 tbsp olive oil for cooking
Ingredients for veggie salad
10 ounces chopped romaine lettuce* (about 2 medium or 3 small heads, chopped)
½ medium head of radicchio*, finely chopped (about 2 cups)
½ medium red onion, chopped (about 1 cup)
2 ribs celery, chopped
1 pint cherry tomatoes, thinly sliced
⅓ cup stemmed and thinly sliced pickled pepperoncini peppers
⅓ cup oil-packed sun-dried tomatoes, rinsed and roughly chopped
1 can (15 ounces) chickpeas, rinsed and drained, or 1 ½ cups cooked chickpeas
1 cup (4 ounces) ¼″ cubes of provolone cheese (optional)
Ingredients for twice baked cheese potatoes
60g butter
1/4 cup plain flour
2 1/3 cups milk
2 cups grated Devondale Tasty Cheese Block (500g)
1.2kg Sebago potatoes, peeled, thinly sliced
I told you the recipe for each dish. I hope you all understand and I didn't need much time to make these dishes.
In fact, I would have needed a lot of time if my younger sister hadn't helped me with the cooking ,
if someone helped you. So you will need very little time but if you have to do the whole cooking on your own,
without any help from you then it may take you some more time so I hope you all like my post,
your opinion please let me know in the comments see you again see you tomorrow In a new post.