Our Big Sale starts next week, more than 8k contributors whitelisted until now.
Greetings from VeriME!
We are done with the accounting of all contributions received through our supporters and are set to launch our tokensale soon.
Meanwhile, it gives us great pleasure to announce some new partnerships and deals which we have secured post conducting a successful pre-tokensale.
On Token Distribution
We've completed all token distribution to contributors who participated in our Pre-Sale.
In case you have not received your VME tokens in your registered MyEtherWallet, please send an email to [email protected].
Follow this guide to add VME as a custom token to your MyEtherWallet on VeriME's Medium Publication.
On Contributors Whitelisting
We are pleased to receive such a large number of applications for whitelisting from our supporters, and have till date approved more than 8000 applicants.
If you haven't gotten yourself whitelisted, do so now at: www.verime.mobi/registration
Partnership with Safe Haven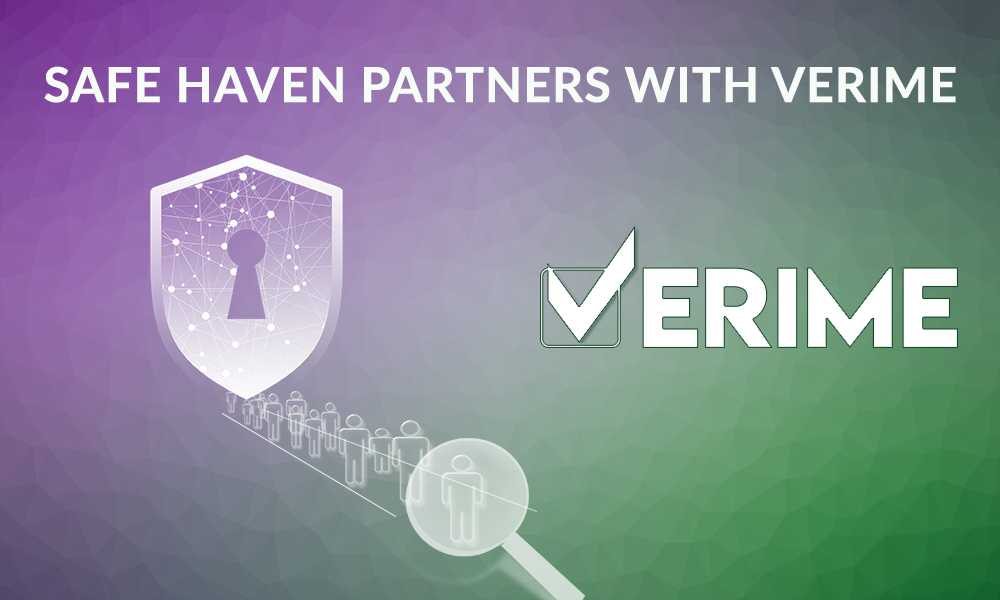 Safe Haven, a foray into enabling one to securely pass on their crypto-assets to their heirs, has chosen VeriME — a blockchain based digital identity verification platform, to provide a seamless and completely secure verification to their customers.
Read more about our partnership on Medium.
Check the status of your KYC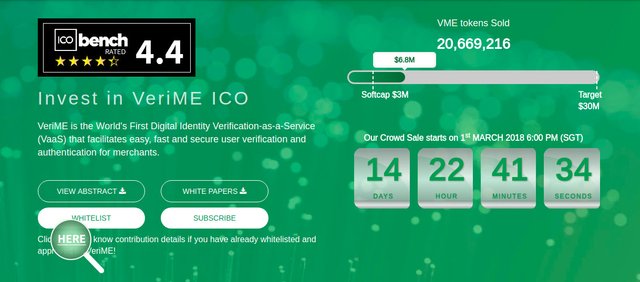 Follow the simple steps below to check the status of your KYC:
Navigate to https://www.verime.mobi/ico.
Click on 'Click Here' located at the bottom left of the screen.

On the dialog box that opens up, enter your registered email.
Click on 'Check Now'.
Your KYC status will get displayed.
Our Crowd sale
We will be hosting our crowd sale from 1st of March 2018.
You can utilize this period to get whitelisted or letting your friends know about our crowd sale which is starting from 1st March 2018.
In case you have any queries regarding our ICO, please feel free to get in touch with us on Telegram and BitcoinTalk.