It has been on my mind all day. A small thing but I was determined to root it out. The how, why and wherefore..
I think I got to the bottom of it.
A few days ago a group of friends decided to take a day trip together. We have a lot of friends and the seats in the SUV were getting taken up quickly. One of our group can be a little more spaced-out than everyone else so we made sure to confirm with her that she was indeed going go with us, otherwise, there were a few other people who wanted to go if she decided not to.
She insisted that yes she was going. She confided in me that there was someone on the trip that she had difficulty being around. This person in the past had said some harsh things to her and the air had never been cleared. But that she was going anyway. We checked twice with her right up until the night before.
She didn't show up at the allotted meeting time and place. We waited and waited. Nothing. Tried to call no answer and no voice mail. It was disturbing. Fortunately, someone else who wanted to go got to go.
But even when we returned we did not hear from her nor were there messages. Her behavior affected me more than the others since I had been closer to her as a friend. So I was not happy about this.
I really didn't want to talk to her and hear some lame excuse so I wrote a letter. My mind was spinning all over everything trying to get a handle on it. I wanted her to know I cared about her and this was putting a space of mistrust between us.
Later that day I bumped into her while out and about and handed her the letter. She didn't read it then but explained there had been an "emergency" (a really terrible mysterious emergency but she was not going to me what it was) and she tried to call but no one was answering and that she was not good at leaving messages.
What do I do with that? It must have all been in my head that we were friends. Just my imagination and wishful thinking. But no, we had shared some wonderful times together. That was not imagination. So what was this?
I came up with what makes the most sense. Some people say and do what they think they are supposed to say and do but it is not actually true to their inner self. So it is hard for them to follow through. I think she does this in certain situations. Saying she was going on the trip was like that.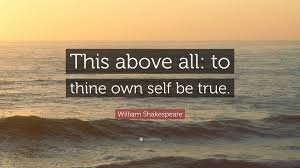 If anything comes out this friendship let it be that she can become free from this. Or at least become aware of the pattern. That is at least halfway to getting free from it.
But for my own sanity, I think I will back away for a while.