K-pop: The Asian Invasion
Hello friends *steemians* today I come to talk a little about this musical genre that is rising every day on the scale of popularity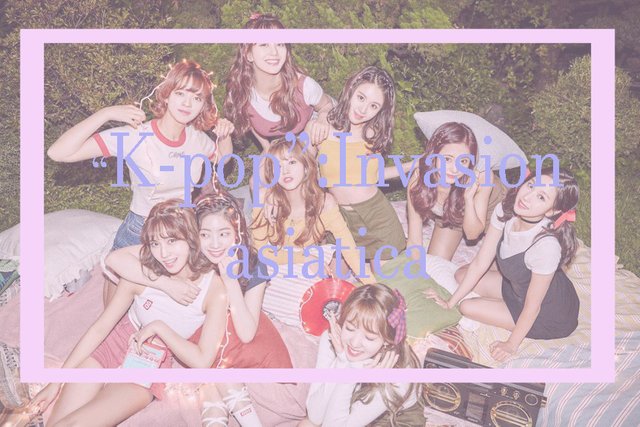 Good guys as I told you before I will talk about the *k-pop* a musical genre originating from South Korea, which is made up of several aesthetic and audiovisual concepts, although it is understood mostly by all genres of the "popular music" of South Korea, also includes many musical styles of the West, such as R&B, HIP-HOP, RAP, among others, its most modern form emerged in 1992 with the group "Seo Taiji and Boys".
*K-pop* became a subculture for adolescents and young adults in East and Southeast Asia, with the impulse of social networks reaching Latin America, India, and other Western countries
My fascination for *K-pop* arises through a group of friends, and when I see their well elaborated videos with a high audiovisual content, good choreographies, a unique style I immediately fell in love, especially with my favorite group TWICE. The *K-pop* generally is constituted only of group but there are its exceptions and there are also soloists, the groups go from three members even to 17 members, as fan at the beginning it cost me to learn to differentiate (it is not racist comment) between the nine members of TWICE already with the time I learned, and also I learned the choreographies.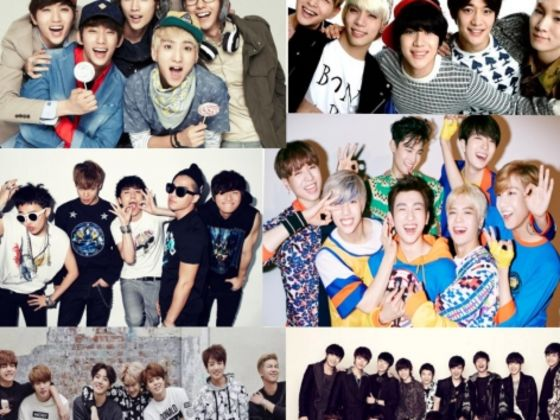 imagen
Within the genre there are several terms that are used either to address their members or for their concerts
Dictionary for all *K-poper*:
-Aegyo (애교): The act or ability to act in a cute way.
-All-kill: When an artist has a single or album on #1, on music download sites such as Melon, Dosirak and Soribada. An all-kill success (in the days of the new release) is normal for the group to be more popular. Having a weekly and monthly all-kill success is very difficult.
-Big 3 : It is the union of the three most important brands in K-pop: SM Entertainment, YG Entertainment and JYP Entertainment. These brands are the most dominant in the world of K-pop and currently thanks to the recent growth of the industry they are also joined by Cube Entertainment, and thus form the "Big 4".
-Bagel Boy/Girl : A way of describing a person's appearance. "Bagel" is the combination of the words "baby face" and "glamorous body". In men it is changed to "gladiator body".
-Comeback Stage : This is the first appearance in a music program where a new single is promoted. There is no minimum time required for the comeback since the last promotion. Artists perform in all music programs, and are generally allowed to present a second song.
--Dol (-돌) : It is an abbreviation of the word "Idol", which is combined with another word and thus form a new concept, such as: "beastly-dols," "model-dols," "fairy-dols".
-Fan-chant : This is the name given to the words sung by the fans during a particular song, usually, not to disturb them, the fan-chant takes place while the artists are not singing and generally consist of shouting the names of these.
-Fan Club : The official and unofficial fan clubs are created to support the artist.
-Hallyu : The Korean wave. It is the term given to the recent growth of Korean culture around the world.
-Idol : Term generally used for young K-pop stars. What differentiates them from normal singers is that they are trained to do other things such as: act, animate, model and dance.
-Maknae (막내) : The youngest wicker of a group.
-Oppa (오빠) : Means older brother and is exclusively used by women, also used to refer to a boyfriend when he is older than the woman.
-Rookie : This is the name given to recent debutants and they generally carry this title for about a year.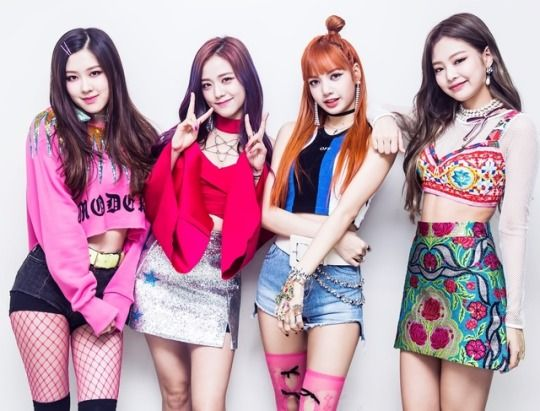 imagen
It is also recognized that *K-pop*, is famous for its avant-garde fashion and style when it comes to wardrobe both for their MV, as for their comebacks and concerts, this genre has also generated a new way of feeling their fans included, as much as their festivals as their dance and vocal cover competitions, worldwide, particularly I participated in the regionals of my state, but unfortunately we came second and could not go to participate in the national Hallyu festival in which they were winners "Trainess company".
Now I'll leave you several videos where I show you some of this culture and musical genre
This is my favorite TWICE group with its single Likey
This is my favorite group TWICE with their single that I fall in love with and for them I love the k-pop TT
Now I will leave the videos of a Canadian group that for me is the best at the time of doing the dance covers
They are East2West doing the dance cover of Playing with fire of the group BLACKPINK
Here they are doing the WEE WOO dance cover of the group PRISTIN.
Although many people do not like this genre, in my opinion I find it catchy and is very entertaining both in their songs and videos, they are also my muses when choosing clothes and combine a little with my real personal style, I tell you this genre will be like pop and British rock that in the 60s invaded us and came to stay
Well guys I hope you enjoyed this post (I admit that while I was writing it I was listening and dancing my favorite songs), I wait for your comments and see you next time!