🍔 + 🪙 버거킹이랑 크립토
Burger King & Crypto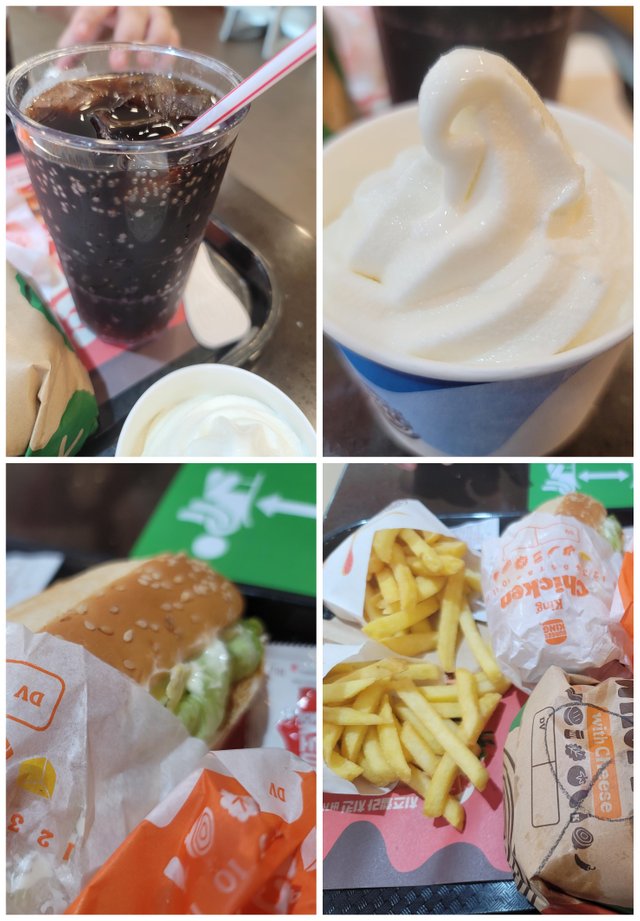 제가 며칠전에 버거킹에 갔어요. 미국이 어떻게 크립토를 광고에 활용하기 시작했는지 떠올랐죠. 버거킹 앱을 사용해 $5달러짜리 햄버거를 사서 크립토를 공짜로 얻을 기회가 생길 수 있어요. 이것은 로빈후드와의 ad promotion을 위한 파트너십이었어요. 🤔 이게 효과적인지 궁금하네요.
We went to Burger King the other day. It reminded me of how the United States has started using crypto in their advertisements. Use their app to buy a $5 hamburger, and get a chance to win crypto. It was a partnership with Robinhood for promotion. I'm wondering if it was ever effective 🤔.
"Burger King With a Side of Crypto"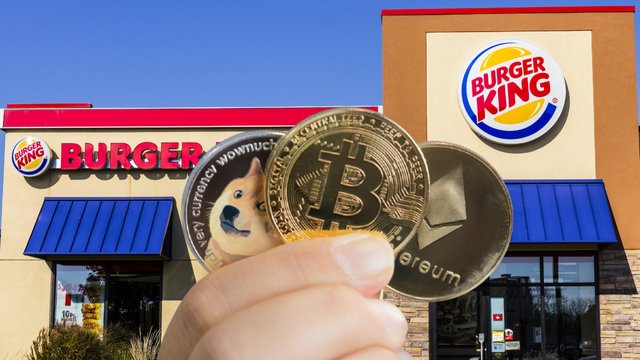 지금까지는 사람들이 Dogecoin을 얻는 것만 들었어요. 지난 3~4년간 암호화폐가 얼마나 발전했는지 보면 놀라울 따름이에요. 그때만 해도 버거킹이 암호화폐를 건드릴 줄은 꿈에도 몰랐죠. 하지만 이제 암호화폐가 주류가 되고 있는것같아요. 이것이 인기를 끌게 되어 정말 기쁩니다. 미국에서는 인플레이션이 너무 심해서 사람들이 살아남기 위해서는 암호화폐가 필요할 것 같아요.
So far, I've only heard people winning Dogecoin. It's amazing to see how advanced crypto has gotten over the last 3~4 years. Back then, I would have never thought Burger King would even touch crypto. But crypto is now becoming mainstream, which is really nice to hear it taking off. The inflation is so bad in the United States that people will be needing crypto in order to survive, IMHO.
News (1 month ago) 1달전의 뉴스...
The Original Ad
오리지널 TV 광고를 찾으려고 했는데 유튜브에서 찾을 수 없네요. 이런 프로모션이 한국에 오나요? 사실, 저는 한국의 CU 편의점에서 밀크 샌드위치에 대해 많이 들었어요. 저는 이런 채택이 유지되어 대중화되기를 바래요. 사람들이 알아채는 데 얼마나 걸릴까요? 이 채택이 이루어지려면 한국 국민들이 얼마나 힘들어해야 할까요?
I tried to find the original TV ad, but I couldn't find it on youtube 😪. Do you think that this kind of promotion will come to Korea? Actually, I heard about the Milk sandwiches at the CU Convenient Store in Korea. I sure hope this kind of adoption remains intact and becomes popular. I wonder how long it'll take for people to catch on? How hard must the Korean population feel hard for this adoption to take place?