Pool-X ,a ground breaking Ultra Modern POS mining platform that solves Liquidity barriers.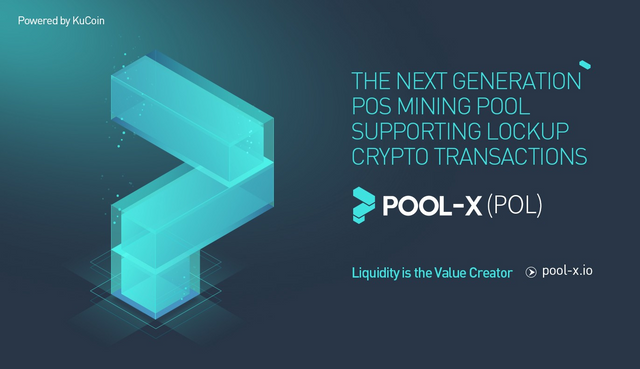 INTRODUCING Pool-X
As Crypto industry keep growing several measures are being taken to improve the growth of the industry and put an end to the prevalent liquidity and extreme volatility problem.The Proof of Stake (PoS) Consensus algorithm is the latest concept adopted to improve the existing traditional Proof of Work (PoW)Consensus. The major challenges associated to staking crypto assets is liquidity . When a particular investors decided to liquidate their staked assets completely, there surface the problem of liquidity .This problems are being worked on and its one of the area of challenges which Pool X platform has successfully addressed. Details about PoolX platform shall be explained in this article. Pool-X platform has developed a ground breaking ultra modern POS mining platform which will be supportive to the lockup cryptocurrency transaction that is backed by KUCOIN .Pool-X has established a free market which will solved the problem of staked asset liquidity , stimulating the future developments and groth of Proof of Stake (PoS) ecosystem and facilitating the development of the entire staking market.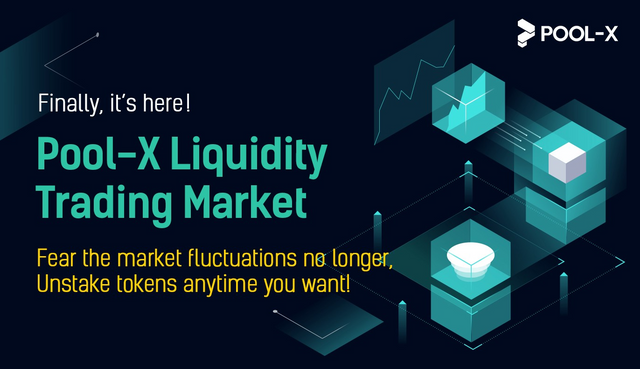 ![
ABOUT Pool-X
Pool-X took a new dimension in crypto space . It offers exchanges service focuses on liquidity which enable users possibility of withdrawing their staked crypto assets at any point in time. Pool-X is the first exchange in the universe that initiate the concept oof Proof of liquidity . Pool-X exchange issued (POL) Token that powers the exchange. Pool X exchange has grown so massive and currently the platform has gained wide number of users . Currently Pool-X users base is up to 400,000 users and it is growing .Pool-X Exchange is known for providing a game changing staking service which no staking platform has ever offered in the history.Several crypto assets has been listed on Pool X platform . POOL token can be purchased on KUCoin ExCHANGE. It is available at POL/USDT .With Pool-X staking system ,the growth of Staking market is assured. Against all odds, Pool-X offered solution to the problem of liquidity which is often the predominant problem in the industry .
Pool-X Exchange offers trading service for stake assets, it allows staked assets sold . The service of Pool-X Exchange goes beyond providing trading services for the staked token and it offers services such as node marketplace which allow users locate and enter nodes. Amongst the services of Pool X platform is the multi-currency wallets which enable users to store varieties of tokens .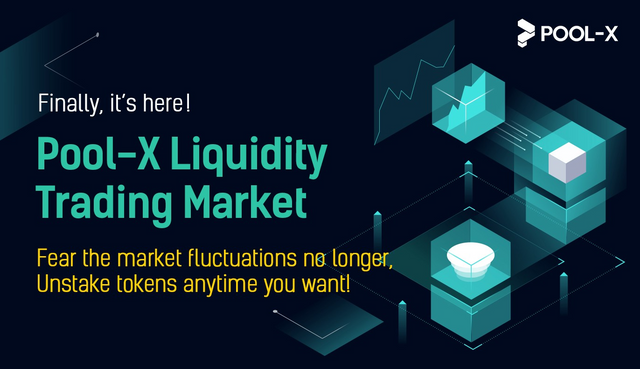 ABOUT PROOF OF LIQUIDITY (POL) TOKEN
POL as named implies (Proof of Liquidity): It is a decentralized token that power Pool-X exchange .(POL) is DECENTRALIZED token issued by Pool X exchange .POL token is based on Tron blockchain TRC20 token .It is an initiative of Pool X platform team aimed towards addressing the challenges of liquidity of staked crypto assets. To ensure the stability in the value of POL token , the team guaranteed no private sale will be made on POL X token , there wouldn't be Pre mining for POOL token and the token would not be held by held or allocated to any member of POOL X team . The platform create no room for POL reservation unlike other Crypto project which allows some certain amount of token allocated to the team . In the case of POOL token , the token has been set to be purchased in organic way.POL is the major currency powering Pool X ecosystem, it is based on Tron network. In terms of transaction speed,POL is the best and in terms of transaction charges , users can also count on POL token . POL is a very valuable token that does not have any form of reservation .Interested users can only buy it organically on the exchange . It can be purchased on KUCOIN exchange.There is no doubt POL token will become more valuable in future as the token does not give room for dumps as there is no any form of reservation or POL token private sale , the growth of POL market will be very healthy and this will contribute to the liquidity in the global crypto market.
WHY CHOOSING POOL-X STAKING PLATFORM ?
Pool-X is far better than any ever existed staking platform because of their unique concepts and sets of amazing features. In caparison with other Proof of Stake (PoS) mining pools, Pool-X users have freedom to unstake their Staked crypto assets at any time and exchange them for cash . This concepts is somewhat similar to the KUCoin platform and Kraken Exchange Staking service. Pool X as a staking platform has successfully addressed the problem of Liquidity in (PoS) staking platform . Pool-X also designed a centralized exchange for trading of staking token . Besides, POOL token is a very healthy token with high potential of growth in the future. The tokenomics concepts of the platform which doesnt give room to any form of reservation or private sales will help in the growth of POL token value hence contributing more liquidity to the platform and the entire cryptocurrency market. Pool-X ensured users are paid their due staking rewards while enjoying the best staking service.
FINAL THOUGHT
Pool-X envisioned to boost the efficiency of crypto assets staking , thereby stabilizing the entire Crypto market .It aims to achieve this goal through its next generation Proof of Stake Mining system (PoS) . The platform offers all features every users needs in staking , either staking for rewards or staking to run a node .This is one of the most brilliant innovation i have ever encountered in Crypto staking projects and this is a complete revolution. Be part of something huge, dont miss out . To learn further about Pool-X platform, dont hesitate to check the official links below ..
Official Resources
Website : https://pool-x.io/staking
Twitter : https://twitter.com/pool_x_official
Telegram : https://t.me/PoolXOfficial
Reddit : https://www.reddit.com/r/poolx/
Authorship:
Bitcointalk username :koremodupe
Bitcointalk profile url: https://bitcointalk.org/index.php?action=profile;u=2681359
TRC2 address: TREwRdQNM1y6DoVnPiATf7ugtSpapgKxnq