Traditionally makeup was reserved for women. Exceptions were for the stage, the camera, and the LGBTQQIP2SAA (not giving away #freeETH) community. In modern Korea, some men who don't fall into any of those groups are wearing makeup, and no it's not 'battle' makeup.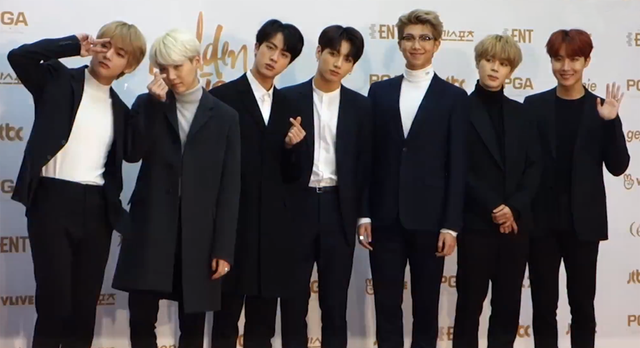 BTS members and Kpop entertainers
Photo from their Wikipedia article, sourced from a Youtube video
There are a lot of reasons why men may want to wear makeup. The only reason anyone really needs is to look and, more important, feel beautiful. Why should women have a monopoly on painting their faces to look better? With mandatory military service, the men in Korea are already given a 20 month or so long dose of masculine culture. So, let's encourage our brave men who must protect our country to get in touch with their outer beauty, too.
There has been a lot of coverage recently on Kpop and very handsome Korean men. It's a favorite topic on the BBC and it inspired me to write this post. It's also not just for the famous entertainers. It's entering the mainstream male youth culture. Beauty is big business.
Korea is famous for plastic surgery clinics and acceptance thereof. However, this is expensive, it can only do so much and it's not for everyone. Luckily, for those who want to look and feel there best, there are plenty of online makeup tutorials, and places where you can learn to apply makeup, and makeup shops too. More and more, it's not just for the ladies and girls. Entrepreneurs have already pushed that market to the limit, so men are the next obvious choice.
Don't get me wrong, it's not like every boy in high school or university is putting on makeup and spending their afternoons in the hair salons. Although it is definitely a growing market and moving beyond a sub-culture trend.
Personally, the only army I would ever join is the BTS ARMY. It's the above pictured Kpop group's fan club (and 2nd tasteless joke). Also, I don't wear makeup unless someone else is putting it on me and resistance is futile. However, I think there is nothing wrong with men wanting to look handsome, feel beautiful or just wanting to take care of their appearance.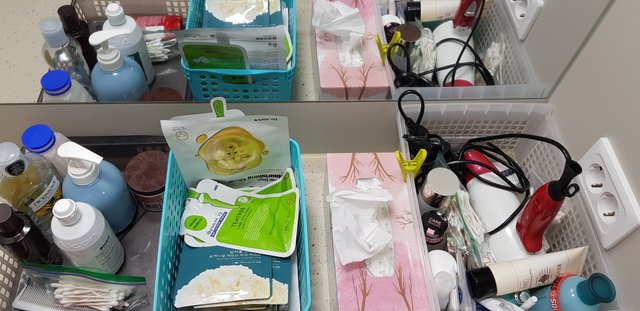 Guess which box is mine LOL
In my case, I just like keeping my hair somewhat neat and wash my face with face soap. Also, I use skin toner and moisturized and the occasional mask pack after shaving. If I was still in high school or university, I would probably have an entirely different beauty regime. I learned everything I know about male beauty from watching Zoolander.
I much prefer this trend over marketing beauty to really young girls in elementary school. By the time boys are in high school, they should be able to handle the pressure.
Please let me know your thoughts.
Thank you for reading.