Buttulhu bobbing up out of the see of sorrow – how I finished my cardigan with Randolph Carters help
Do you know Randolph Carter? No? He is said to be the author H.P. Lovecrafts alter Ego in his short stories. Carter can dream himself into the Dreamlands, and bizarre, horrific, and deadly alternative reality. Carter although a sensitive and fragile person faces down the creepiest monsters, copes with changing laws of nature and defies a universe not made for man but for incomprehensible alien entities. I am sure buttons originate from the Dreamlands, perhaps they are the eyes of the Old Ones (if you don't know them – don't google it before sleeping)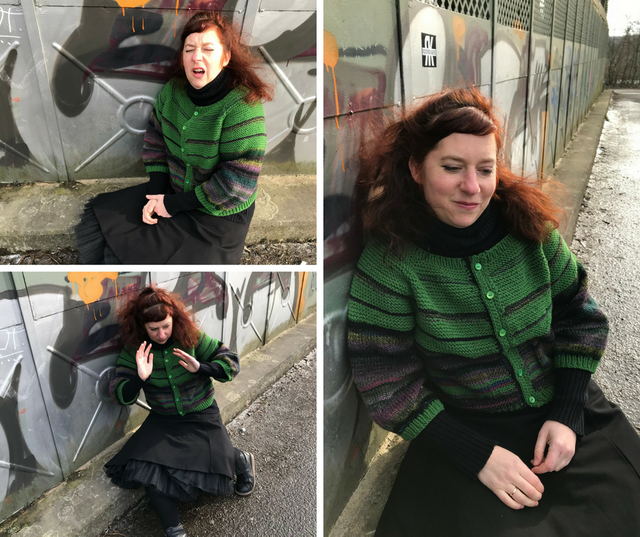 And I am the Randolph Carter of yarn and buttons…. I only sew because I must (meaning I am so greedy wanting more skirts, more jackets, and more more more fitting clothes). I really hate sewing. It damages my fragile mind. Therefore, some of my finishes knitted or crochet cardigans wait months for their completion. Sleeves are left open and buttons are forgotten – I always hope someone else will slay the dragon do the sewing.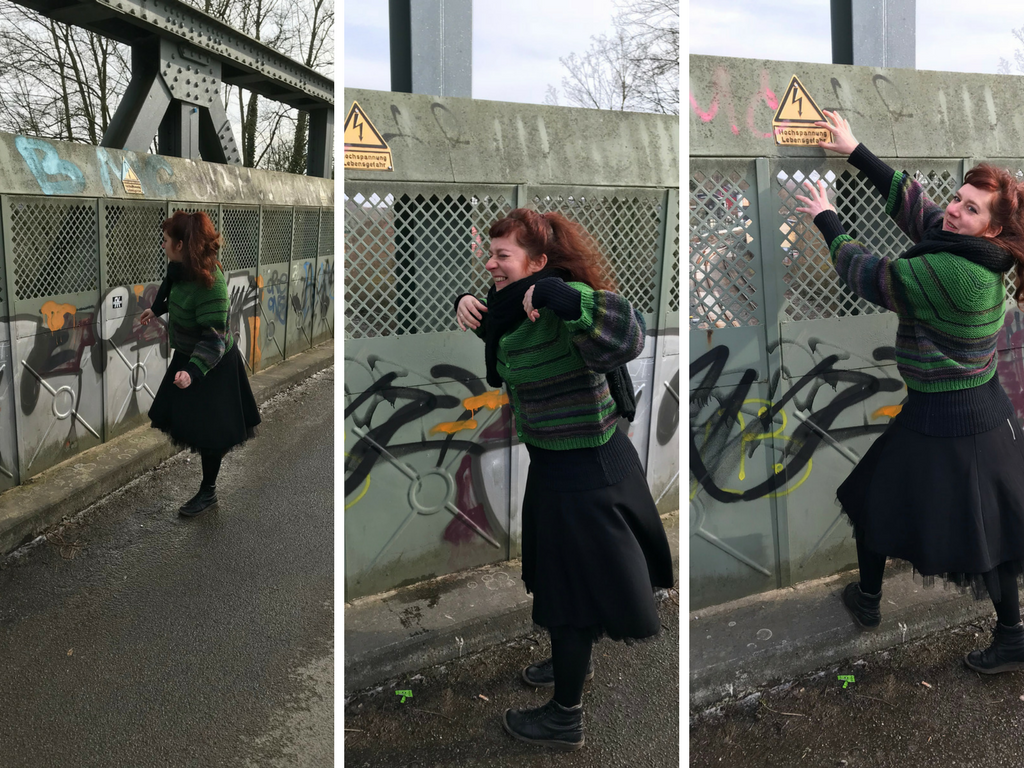 But not this time. I victoriously overpowered the temptation to ponder the button decision for weeks – no, I heard you all and followed your lead, my helpful knights, and ladies of the wooly crafts. I have chosen the buttons despite my indecisiveness dangerous alien entities:
The green buttons won :-D
We made the photos at an old train depot built during World War I. Today it is a museum which is connected to a modern railway station. The bridge you see on the photos reaches over the old rails. The train depot is famous for its roundhouse with 14 tracks and an old but fully functional water tower.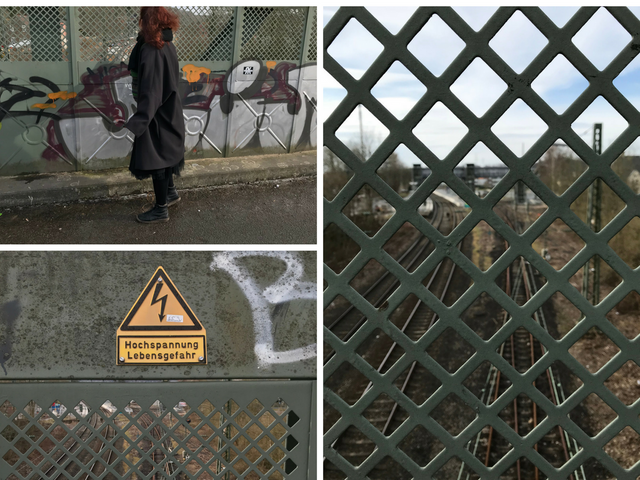 Thank you so much for making these great photos @giavellottista (and for enduring my whining about the cold – ok it was really cold and so stormy, I was freezing, all for #needleworkmonday)
Thank you all for helping me decide on the buttons. I love to hear from you and your comments are always so encouraging and helpful (and funny).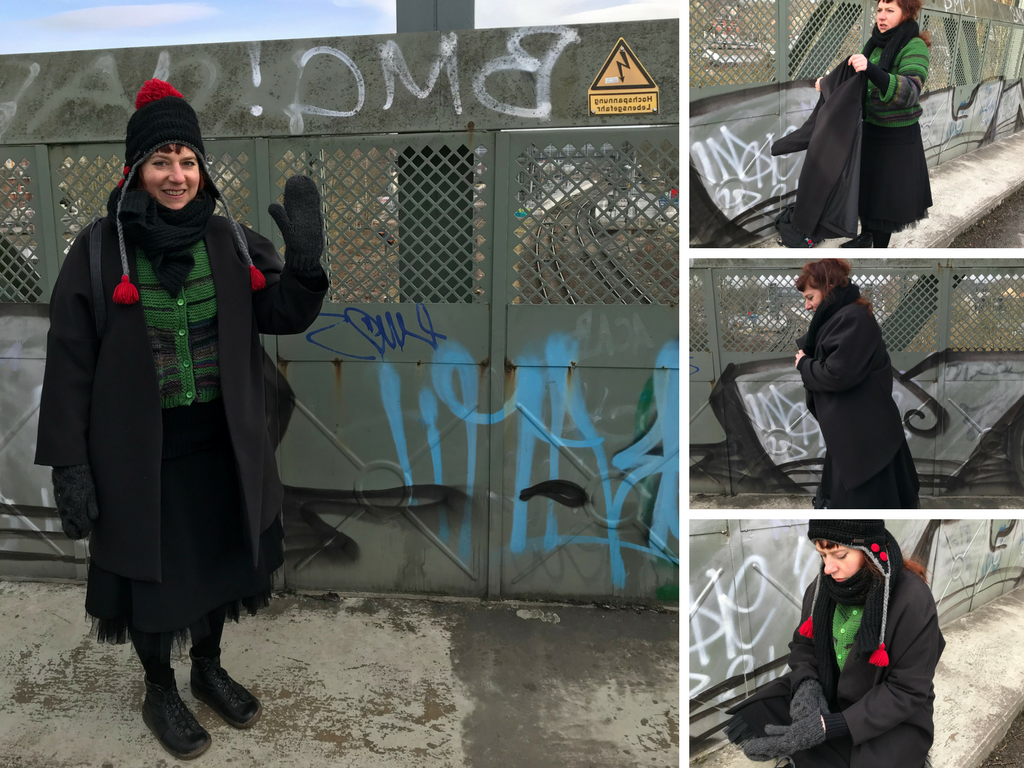 I wish you a lovely week and a crafty #needleworkmonday