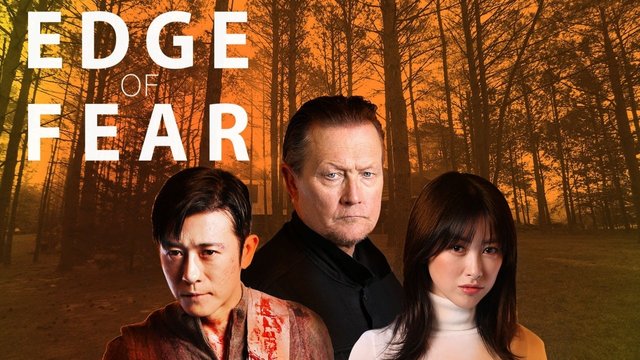 image source
If you have watched prison break, you should know the guy called T Bag. He is always imprisoned. I just came across a 2018 film on Netflix where he also acted as a prisoner and named Victor Novak. At first, I thought he would be the main character, but he was not. Even the brave soldier I counted on at the beginning of the movie turned out to be irrelevant in the struggle. If you are still with me, let us get down to what happens in the EDGE OF FEAR.
Mike who nearly died from a Heart attack was saved by two Chinese Doctors (Husband and Wife) without collecting a dime. They became good friends after.
Jack and his guys rescued Victor Novak (Prisoner), and they had to take an unplanned hike when their vehicle was halted by gunshots. Victor Novak made a statement I love here.
I would rather you do not make promises unless you intend to keep them. ''KARMA''.
The doctors (Husband and wife) accepted Mikes invitation to spend the weekend with him at his paradise somewhere in the forest. They were all having fun until the hikers came and disrupted their moments. In the course to stabilize things, Laura the female doctor made a mistake which marks the beginning of their survival struggle. Worm(one of Jacks Boys) killed the skilful Mike, and the two doctors had to fight for their freedom. With little or no skill, Patrick (the male doctor) with a ten-inch hunting knife stuck in his chest sets out to save his abducted Wife before he would finally bleed to death.
Victor Novak who happens to be a good man, in the end, helped to crown Patrick's effort.
In this movie, I watched love, cruelty, determination, and perseverance. Try and watch the film. EDGE OF FEAR.
This is@ckole (the laughing gas)