Hall of FAIL - @Klye and his Hypocrisy
https://steemit.com/steemit-abuse/@klye/hall-of-shame-ancap47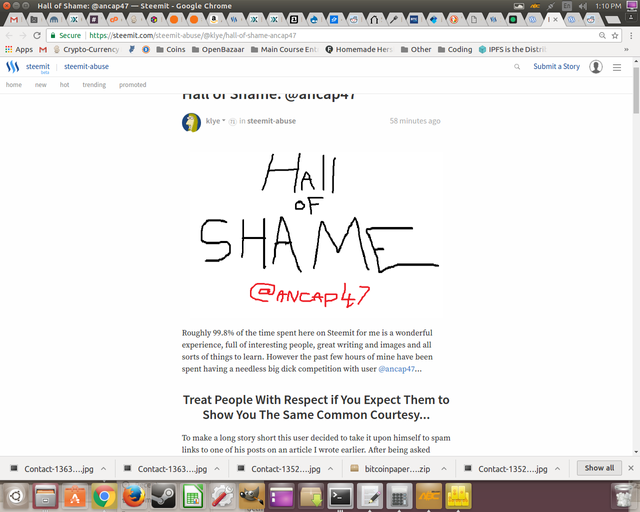 Notice he wrote "Treat People With Respect if You Expect Them to Show You The Same Common Courtesy..."
But let's look at how this interaction started: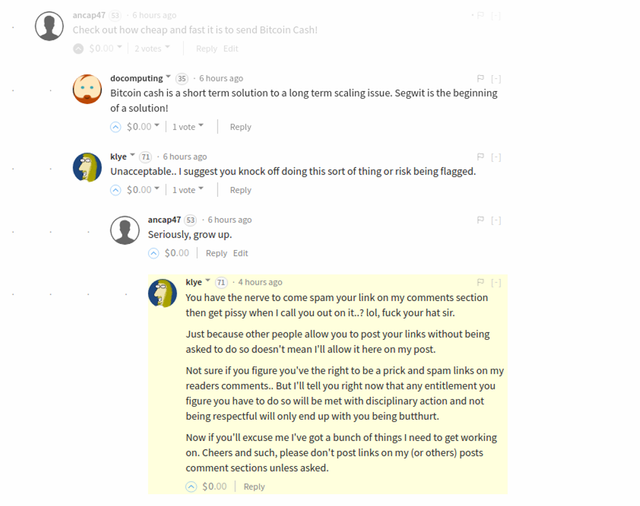 1- I posted a link to a thread where I give away Bitcoin Cash tips so people can see how cheap and easy it is to send. It was related to the content of his post about high Segwit fees.
2- Klye accuses me of spamming him and threatens me to "knock it off or risk getting flagged"
3- I tell him "to grow up". No one has dictatorial control of the comment section and no one should be able to threaten people to remove a comment they don't like.
4- Klye responds with profanity and more threats, which he then proceeded to carry out.