There is a big number of celebrities that we like for various reasons. Now try to picture some of your favourite ones and ponder for a second why they are so famous. Is it the way they dance, sing or play on stage? Or maybe they became so popular thanks to their alluring body parts? Nowadays talent is not enough, so people tend to alter their bodies for fame. The number of busty cuties is increasing and it can be quite infuriating for people that need actual talent to work with. Here is a list of celebrities that are more or less talented yet their body parts played a big role in achieving success and recognition. Let's see what we have got here. There are those that are famous for their killer thighs, facial features or simply fantastic breast. Common sense shouldn't be neglected and we don't encourage you to make any kind of body transformation in order to pursue your dreams. We still believe that one can achieve their goal without changing their appearance or who they are. So please keep that in mind while indulging in some hotness that we prepared for you.
Kim Kardashian
This comes as no surprise that Kim is on top of our list. What is it again that makes her so famous? Is it her clothing line, her outstanding skills as a model or the reality show? Somehow Kim makes millions out of thin air and whines about it in her reality show and people love her. Of course having a tape with Ray J helped her to become famous, yet that booty of hers is giving her all the attention one could only dream of and that is simply the life of Kim who became hugely famous for having achieved that majestic bottom of hers. Many speculate that her booty is fake, because it's nearly impossible to get one of those simply by following a workout routine. Her bottom is striking indeed, one could easily land a plane on that backside. And there are even workouts that are designed for it.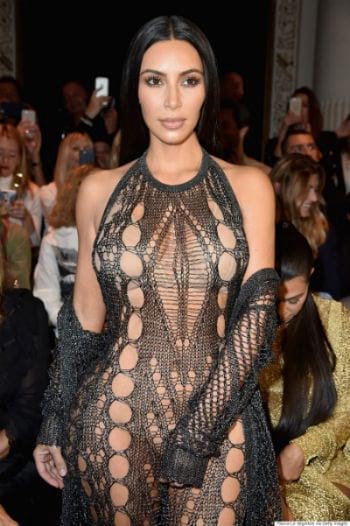 Kate Upton
This young model got ridiculously famous thanks to her amazing breast. Appearing on the cover of the Sports Illustrated Swimsuit Edition played its role however not everybody who is in the cover of fancy magazines gets so much attention. Kate has got fantastic breasts with an amazing body to match. It's a pretty nice package to put it mildly. It's quite difficult to perceive how come she doesn't have back problem, but as long as she is satisfied with it we are pleased to look at her too. And the thing is that she is only 24 years old which means we will be seeing more of her in the covers of Sports Illustrated.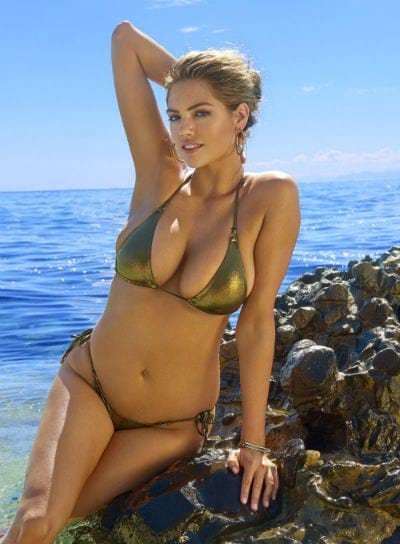 Amber Rose
The 33-year-old is very open minded person. She loves talking about her private life in public and takes pride in admitting that she likes women as much as she likes men. We wouldn't call her particularly gifted or talented (No offence here!) Of course she is a model and she has got the looks however her hourglass figure and her booty to be precise is all she needs in order to keep her army of fans interested. Large breasts and her passion for getting inked make her a splendid part-time model and full-time troublemaker.