There are so many art forms in the world, it's fun to shine some light on a few lesser known art forms. This week's @killerwhale's #killerpix contest's theme is 'Fiber Art'. Apparently there's even a @fiberartists community present on Steemit!
According to Wikipedia, fiber art:
[...] refers to fine art whose material consists of natural or synthetic fiber and other components, such as fabric or yarn. It focuses on the materials and on the manual labour on the part of the artist as part of the works' significance, and prioritizes aesthetic value over utility.
People like to make fiber art from the comfort of their homes, but I've been lucky enough to see some art works from fiber artists in a place I'd have expected it the least. A few empty cells in the Patarei Prison I visited in Tallinn, Estonia, in 2014 were decorated by Fiber Artists. At least 10 of these cells were decorated with coloured thread to brighten up the cement and steel environment a bit :-)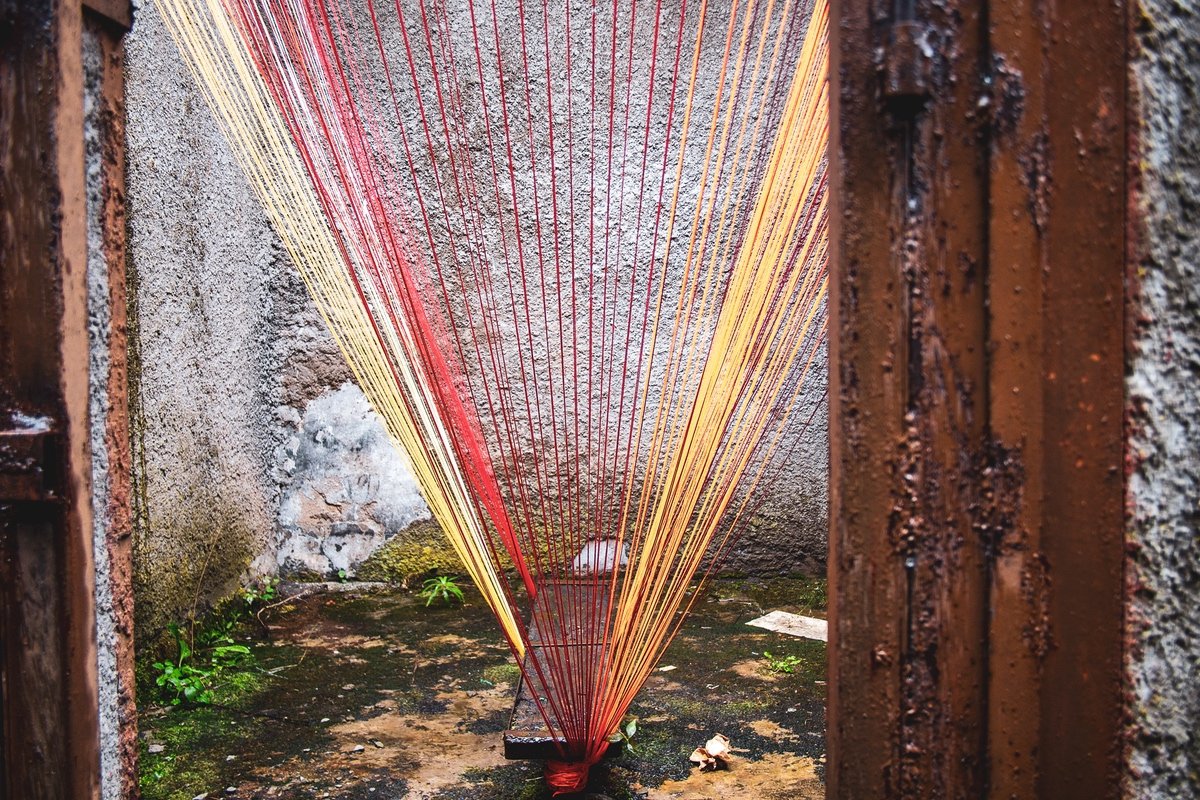 I'd like to refer you to this post to see the actual corridor in which I found these cells, it will give you a good feel of the place. Cement and steel and coloured thread: as a visual artist I felt like walking in a candy shop!
---
Have some photos of Fiber Art yourself?! Consider entering them in the Killerpix Contest! I noticed there are barely any entries, is this artform still something very unknown to many?
---
All photography on steemit.com/@soyrosa is created and edited by me, Rosanne Dubbeld, 2005-2018. Contact me if you want to discuss licensing or collaborations on creative projects :-)