An inch away and didn't get stung
---
This is my little bee buddy. After I got my extension tubes for my macro lens I went outside to go test it out to my front yard and I had a blast shooting with it. It was pretty tough shooting this bee though because it was moving so fast and flying from flower to flower. When you are using extension tubes on something that moves, you can pretty much forget about trying to use auto focus, so it is quite a challenge to nail the focus with such a limited depth of field.
Anyways, I hope you like seeing my little bee buddy up close and personal and seeing all the pollen that is on the top of a dandelion.
---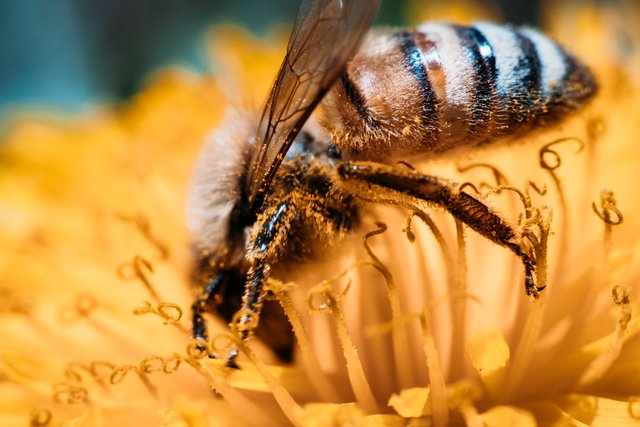 Photo taken by me @derangedvisions
---
| | |
| --- | --- |
| Category | macrophotography |
| Settings | ISO 800 100 mm f/7.1 1/320 |
| Camera | Canon 5D Mark IV |
| Lens | Canon 100mm Macro f2.8 with Extension Tube |
This is my entry in the #killerpix contest hosted by @killerwhale.