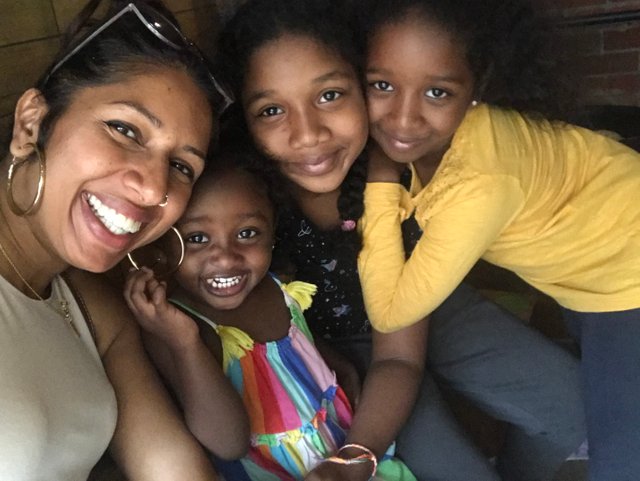 Mixed Feelings
Today was the last day of the kids school summer holidays. Mini Me 1 and Mini Me 2 go back to school tomorrow after an action packed six weeks. I have mixed feelings about this.
Hectic
It's been a hectic but fun time. At times I've felt like I was going mad with three kids constantly talking/crying/whinging about something. The constant churning out of meals and the never ending washing up. Not being able to make any important phone calls without someone crying in the background or coming to ask me for a biscuit or if they can go on the ipad or make a potion in the kitchen! (why do they always wait till I'm on the phone to ask me?!). And as for writing a blog post well by the time the kids go to bed, which is several hours later than usual, I'm so exhausted I can't even think straight let alone write! I was so in need of a bit of peace and quiet that the other day I left for work an hour earlier than usual and sat in Patisserie Valerie with coffee and cake and read a book. And I have absolutely no mum-guilt about this. In fact I can't believe I didn't do this sooner.
Quality Time
Then on the other hand I've loved spending quality time with my kids. I've loved sharing experiences with them and I've loved having a more laid back routine for six weeks. We went on a family holiday to America for the first three weeks of the holiday. I intend to post blogs and vlogs up about this very soon. I feel lucky to have had that adventure with my kids and see them enjoy themselves and learn new things. I've enjoyed having the best of my kids (most of the time!) and not just driving around tired moody children who've had a long day at school and then had to go to a swimming lesson. It's also been lovely for Mini Me 3 to have her older sisters around all the time.
Back to the old routine
Today after a fun day out in Greenwich Park and Museum I put the kids to bed early, tidied up and got my brain into gear for the old routine. The school run seems like a distant memory but I'm sure it will soon become second nature again. The whole family could probably do with school routine as it gives me and my husband more scope to write, work and exercise. Mini Me 1 and Mini Me 2 obviously need an education and Mini Me 3 could so with mixing with kids her own age at toddler group rather than trying to keep up with her sisters. So back to the grind it is. Look out for some more posts about our American adventure real soon!
Mummy Imperfect x