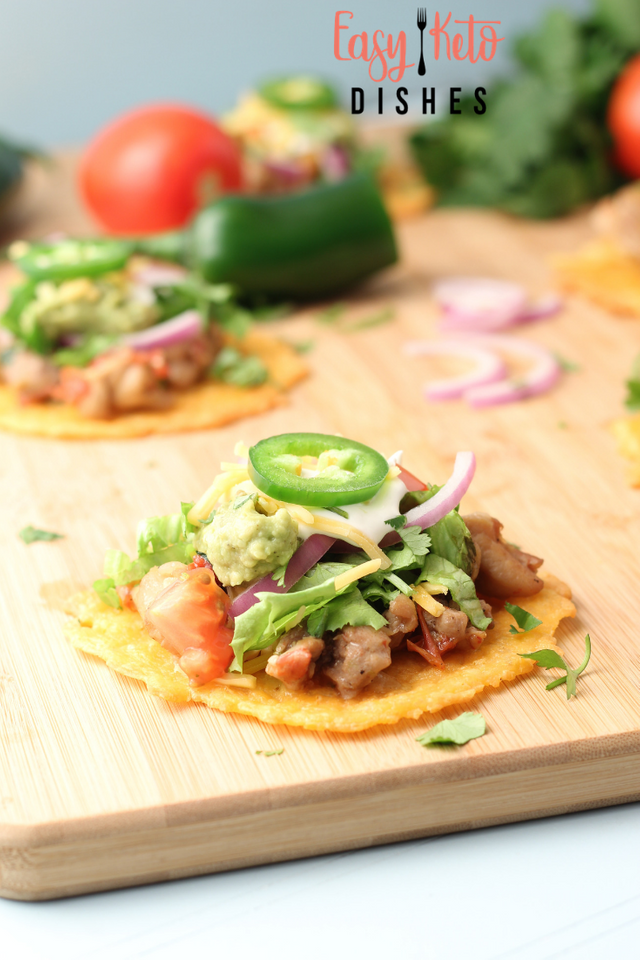 When you get a hankering for crispy tostadas, these cheesy chicken tostadas will be perfect! Low carb yumminess with cheesy tostadas!
Mexican style food is my go to cuisine. I love the different flavors, the spiciness, and all that glorious cheese. Oooey, gooey, stretchy cheese.
What's the problem, then? The corn chips, the taco and burrito shells, and the tostadas. Made with corn or wheat flour and full of carbs, they are not conducive to a keto diet. 
Sure, you can skip them in a restaurant. Well, maybe YOU can. I still have issues when they bring that basket

---
Posted from my blog with SteemPress : http://easyketodishes.com/cheesy-chicken-tostadas/
---