Loading of the first chamber began this morning.
The stack starts at the bottom from back to front. This part of the firing process is very important because it determines where the fire and heat will go during the firing. A bad stack means you will have poor circulation and you've doomed the firing even before you've lit the fire.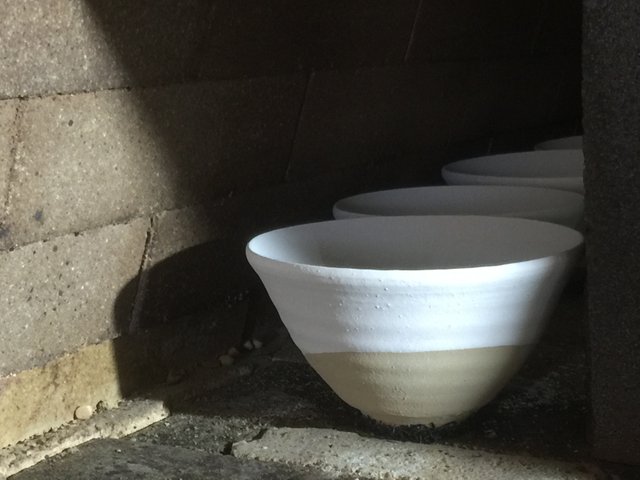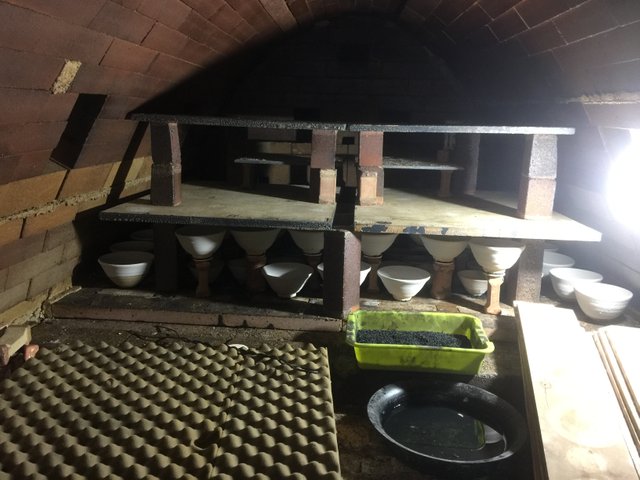 The bottom of the stack is pretty much done, and the ware from 9 ware boards got stacked in there, which is about 80 pots give or take a few.