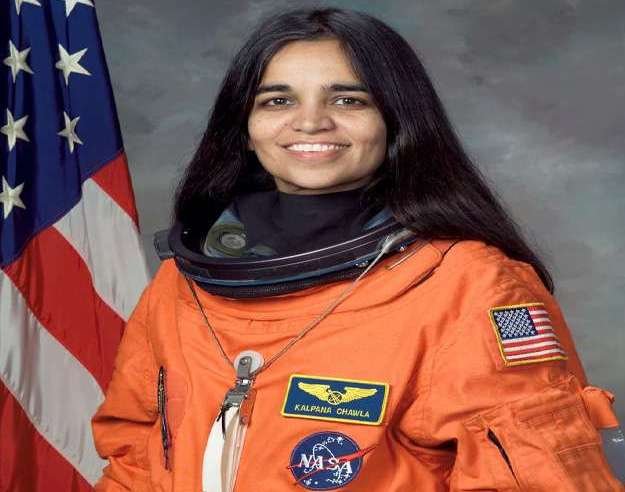 Some people are born to show the way to others. His life is only misalable, his death also leaves a glow of fantasies in people's eyes. Similar was the first woman astronaut Kalpana Chawla of Indian origin. A horrific accident of space history on 16th day (today, 1 February 2003), sent him and his six other colleagues to a never-ending mission.
This painful incident occurred at the time when Kalpana's space shuttle was only 16 minutes away from the Columbia shuttle STS-107. At that time the distance from the Yan's land was about two lakh feet and its speed was 20 thousand kilometers per hour. The return of Kalpana and her team was eagerly waiting in the city of Texas, America. On returning from the successful space mission, they were preparing for their grand welcome.
Kalpana Chawla, because of not only America, India and many countries of the world were eyeing this mission. Then there was a bad news that NASA lost contact with this vehicle. In the meantime, a sudden fire broke out in the plane and with the blast he was split into several pieces. All members of the crew including Kalpana were killed in this accident. Although today even Chawla and his team members are alive in the imagination of the people. The space station's debris spread to about 160 kilometers of area in the Dallas area of ​​Texas.
Wings of 'Kalpana' given to the dreams of many girls
Kalpana Chawla was a girl who had wings in the eyes of girls in India and all over the world. People used to take pride in their daughters and still do it today. Every girl wants to be like Kalpana Chawla. Parents also inspire their daughters to make a high name like Kalpana Chawla. She was India's first woman astronaut. Not only in India today, the death anniversary of all those seven astronauts, including Kalpana Chawla, is being celebrated all over the world.
Journey from Karnal to space
This daughter of India was born on March 17, 1962 in a middle-class family in Karnal of Haryana. His early education took place in Tagore's Bal Niketan of Karnal. The concept of a girl like Kalpana in the traditional society of Haryana was unimaginable. Perhaps when he was seen in his childhood for the first time on the sky, at the same time he had decided that one day he would touch the stars. Later, in order to fulfill his dream, he took admission for B.Tech studies in Aeronautical Engineering at Punjab Engineering College, Chandigarh.
Second step towards completing a dream
At the time when Kalpana Chawla dreamed of going beyond the stars, India was far behind in space science. To complete this dream, it was necessary for them to go NASA. Chasing this dream, he went to America in 1982 and completed his M.Tech studies in Aerospace Engineering from Texas University here. He also obtained a doctoral degree from the University of Colorado. After that, in the year 1988, Kalpana Chawla's dreams started to wings, when she did the NASA song. Here he was appointed at NASA's Research Center.
And the imagination left us
Everyone was waiting on February 1, 2003, just before 15 years when 7 astronauts, including India's daughter Kalpana Chawla, were returning back to Earth, but the news came and shook everyone and from India to Israel and America. There were sorrows and tears. According to the scientists - as soon as Columbia entered the Earth's atmosphere, its incisional layers burst and the temperature of the vehicle increased due to the accident, in which all the astronauts died.