A Laborious Weekend Siding With My Brother
A Weekend of Labor with My Brother
---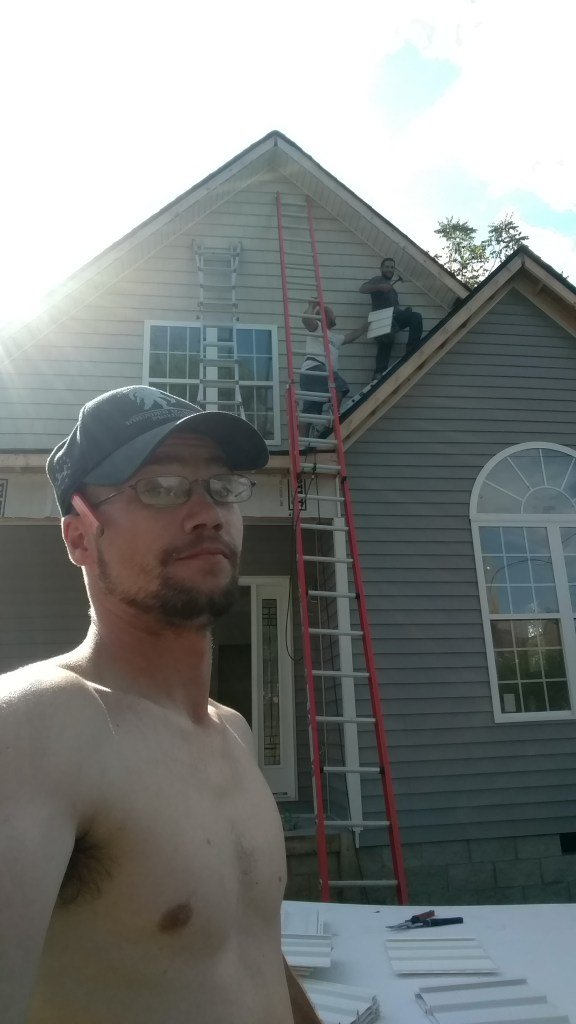 ME: "Construction Selfie Guys." Travis & Charles strike a pose! LOL


No Computer, Just Manual Labor
---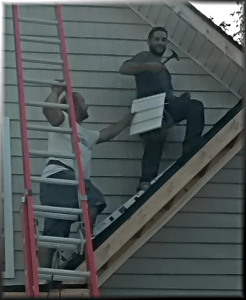 I have a strong bond with my brother, like twins really. Anytime I can help out, I will. Not only is it healthy to do physical labor, I get to spend time with friends. This is the what we used to call social networking before MySpace and Facebook. Real connections, complete with trash-talkAcing, sweat and the inevitable cuts and bruises.
A closer look at the impromptu pose reveals the flaws in our make it look like we're doing something plan. Clearly, you won't need to be handed a piece of soffet whilst yielding a hammer.
The first day wasn't nearly as painful as the second day. About 8 hours of mostly cutting the lengths of aluminum siding panels and soffet pieces. Mostly taxing on the hands from using the cutters all day.
Day 2 was about 12 hours. In an effort to get everything finished before Hurricane Irma came in, we worked all day, siding 2 floors on the back of the building and getting half of the other side done. A lot of up and down ladders, moving ladders and cutting around windows. No walk-boards were available.
After that second day, I nearly fell out of the truck when I got home. My legs were on fire and my back was killing me, but I felt good.
---
My Brother, An Unsung Hero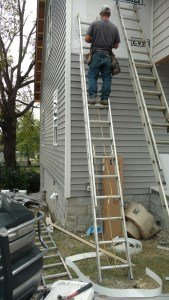 My brother had stayed with me this weekend to get the job done because he lives almost 2 hours away. Since we weren't able to finish some of the tedious work on the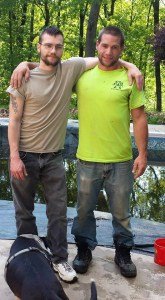 porch-side, he went back this morning to get more done. When it started getting later in the day, knowing he still had to drive into the storm, I went back out to see if I could help him get it done a little quicker.
While he was getting the dryer vent prepped, I snapped a candid of him on the ladder. This man is a workhorse. We ended up finishing out this side before having to cleanup and call it a day.
You can see the 2-story side on the left. That took awhile to get done, adding J-Channel, corner trim and cutting around windows on 2 32-foot ladders. No wonder everyone had sore legs.
It's always an honor to work with my brother building something. He's very selfless and very good at what he does. He made it home safely ahead of the storm.
In May 2010 when we had the flood in Nashville, Travis drove 60+ miles everyday to setup sump pumps and help with restoration, while the flooding was still underway. An unsung hero. Dad would be proud of you, Travis.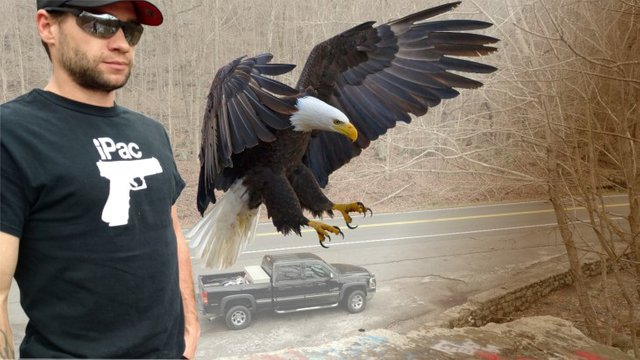 ---
This post is dedicated to my brother, Travis. All the hours of selfless manual labor he puts in both for work and for others.