German retailers' arms in the air as stores close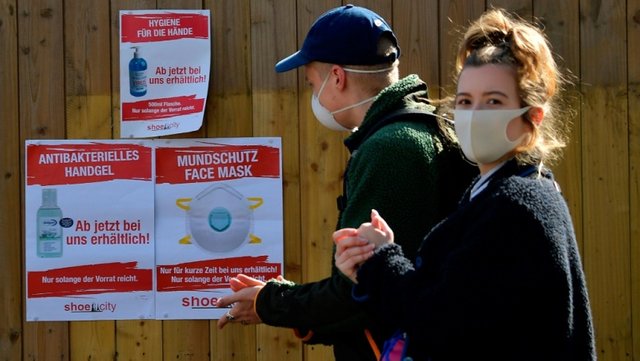 On Wednesday, Germany s HDE retail association urged the government to give immediate state aid and tax relief so as to prevent the wide closure of businesses no matter how temporary. To date, the country had been losing 7 billion euros weekly.
In an interview, HDE President Josef Sanktjohanser had stated,  Massive loss of turnover is destroying thousands of independent companies and millions of jobs, . He also informed the media that he had written to Chancellor Angela Merkel for aid.
The HDE had said that the closing down of shops would inevitably lead to a loss 1.15 billion euros worth of sales daily or 7 billion euros weekly.
 Many small fashion retailers, shoe and sports shops, perfumeries, furniture retail and electronics stores as well as department stores are affected,  Sanktjohanser had added.
Further, the HDE President says that online retailers were not exempt from the crisis as their sales fall from 20-30%.
Should the aid be delayed, the HDE forecasts that this would impact the country s city centers permanently.
The HDE also lobbied that the government immediately defer tax payments bereft of interest alongside social security contributions due in March and April.
http://lexatrade.com/news/german-retailers-arms-in-the-air-as-stores-close