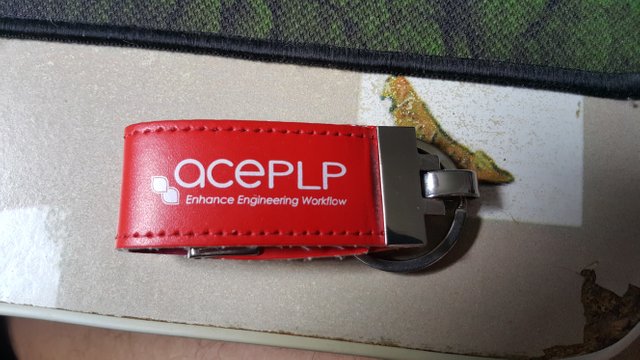 Welcome back, readers! I was very busy completing my assignments and doing it with such speed that I was the first one to complete 80% of my assignments spread out in days. It had been 1 month and 5 days since training at my workplace. On 6 August 2018, I learned a new software called AutoCAD although I had learned it since my ITE and polytechnic days.
On that same day, a new batch came in quite a large number totaling 7 of them while my batch is only 5. 4 commercial clients also join us to learn AutoCAD. Normally, I would sit at the front near the teacher's desk but I was asked to sit at the back so that the honourable clients can pay more attention to the lesson. While waiting for the rest to come, I read the latest blog from @sweetsssj with her captivating travels in Turkey. Mr. Kee, one of the trainers, went into the class and expressed concern to Mr. Zul that he cannot handle the class because of the big number but Mr. Zul said he can manage it.
My batch was taught by Mr. Zul on another software called Microstation in the first two weeks of my training. He was an extremely patient and polite man and make efforts to make the lesson entertaining. He drafted an AutoCAD drawing showing the positions on where we sat in the class that day. For your information, the class is called 'Viking'. I don't know why the class is named that way. He called us "Sirs" whenever we asked him for his assistance on a certain topic.
I was also made the Chief in the class since I was sitting at the front of the class. When the class started, the first activity was an icebreaking session. I found out that I was the only one with a Diploma in Electrical and Electronic Engineering. A lot of them majored in Civil Engineering especially Malaysians. Malays formed the majority in the class with only two Indians. I was surprised to see a lady with a "well-sculpted" body joining our class. In my opinion, she should be a model but I guess it is her dream to become an engineer.
When the icebreaking session was over, Mr. Zul began testing our skills on AutoCAD. Prior to this lesson, I was practicing the software having a feel for it. I quickly drew the 2D drawing and end up with some of the dimensions wrong. It was alright as it was just a test of knowledge of the software. Mr. Zul then proceeded to start the lesson properly.
Days passed and I found out that one of the new batch, Hanif, was previously a project engineer in Malaysia and Singapore. Stay with me as I unveil for you my journey in this company. Signing off! Sejuk!