I didn't want to submit an entry for this contest because I was trying to avoid taking my mind down memory lane, I felt it would be hurtful recollecting all the memories I tried to suppress but @chidi said something that got me inspired. Pouring out your bad experiences into writing could actually ease you of its sting so I'm grateful to @jerrybanfield for an opportunity to ease my mind of some memories.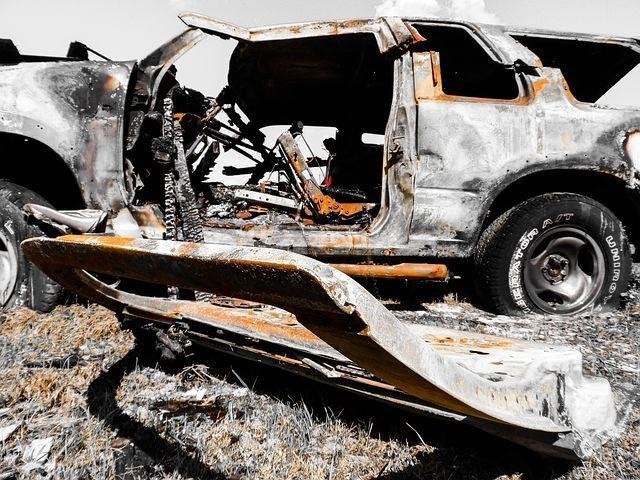 Photo Source : pixabay.com
Sometimes our instinct try to warn us against bad occurrences yet we still swim into it because we are not conscious of our inner mind. My mother usually say that all humans have an inner person that talks to them all the time, pardon my negligence but I felt it was a superstition so I often pushed the words aside.
It was half past seven in the morning, the air was still alive and blowing gently across the window of my room. I've never slept till that time, from all I know I've been having difficulty sleeping early or sleeping at all. Sleep and I never go along without the bed suffering from my constant turnings and murmurs at night. There were nights I stayed awake till morning before sleep could reluctantly visit my eyes.
I woke up that morning, surprised to see my younger sister already dressed for school and my dad had left for work , It was a known fact to everyone in the house that he leaves even before the morning cock crows so I wasn't disturbed over that. I checked the table he usually dropped my transportation fare and it was there so what then would he stay in the house for. Nobody thought it appropriate to ask me why I stayed in bed till that time, I'm pretty sure they were happy that at least, for a day, the security woman of the house could sleep without jumping out of the bed at the break of any sound. Just then, the thought of the assignment I planned on completing the night before swept over my mind so I hurriedly went to get it, did the necessary assessment and completion and moved over to the bathroom to have a quick shower since I had a lecture in school by 9am.
Unlike me, I didn't arrange the clothes I should have worn that morning so I rushed to iron a skirt, as event may have it, the cloth got burnt by the heat from the iron, I left it and annoyingly wore a rumpled gown and dashed out of the house. I'm never been fashion conscious, I'm not use to dresses giving me much headache, I could leave the house with any kind of dress as far as it does not expose my body.
Maybe I would have stayed back if it was any ordinary course but to miss a practical course was not something I bargained for that semester regardless of any hindrance that may surface.
I stopped few vehicles yet none of them agreed to tour the route I was going, some said they would stop at a particular point because the distance from my home to the main campus was not something one could just take a light walk and arrive and I could see with them why they decided not to drive that way.
Luck finally shone on me when a vehicle jerked along my direction and agreed to take me to school on an affordable fare, I jumped in with a faint smile partly because I was already late for the lecture and partly because I finally saw a vehicle to take me there. After series of traffic at different points, we arrived some minutes behind lecture time, we usually call the campus "permanent site" but some students choose to abbreviate it to "perm site" because obviously students do not like too much stress so it was far too stressful pronouncing the word as a whole. I alighted from the vehicle, paid the fare, crossed the road and hastily walked towards the gate to board another vehicle that would take me inside the campus. I had barely moved off the main road when I heard the siren from a fire station vehicle, the administration block had caught fire and they were in a hurry to get to the scene. Eventually, the driver made a turn towards the gate, immediately a truck that moved speedily from the opposite direction crashed into it and swerved off the main road towards the path where students, passengers and traders usually stand in wait for customers.
I walked hurriedly unconscious of the incoming vehicle, who would expect a truck jerking along the pedestrian path, I heard screams from behind, I made to turn but the vehicle had reached my position, a guy who noticed it before I did dragged me off its path and I fell to the ground. It drove passed me while I laid on the ground unable to see clearly because the wind from the tyres had rose dust into my eyes, veered to the direction of a girl who was hawking water on the road that led to the campus gate. I wish I could help her but I laid on the ground void of strength and watched her run in an attempt to avoid the vehicle. I heard her shouting for help but no one could jump in front of the truck to rescue her, no one had such ability to, finally the truck caught up with her, crushed her body by its tyres, crashed into few vehicles that were on its path and fell. I was held up by a friend before some group of people walked up to me to find out if I was injured. We stood by the scattered remains of the girl's body crying, though I sustained minor injuries because I got scratched by the sand particles and I could not feel my elbow but I wept for the girl who didn't think of losing her life when she left the house early that morning. My mind kept saying it could have been me, I realized why I felt reluctant going for class that day, why I overslept that night, why I couldn't see a vehicle to take me to school on time but then how I got rescued from the hands of death remains a memory I'll forever stay grateful for.
Days after the incident, I lived so restless, unaware of who I really was, there were times I tried closing my eyes at night and all I could see was a replay of the scene, I could hear screams and voices so loud and I could see the girl running helplessly then I would jump off the bed and cry all night. The memories kept haunting me for weeks, I know I tried suppressing it by doing interesting things that could take my mind off it but it resulted in my phobia for vehicles especially heavy vehicles. It's been over two years now, I've gotten over the incident now, at least I think so.