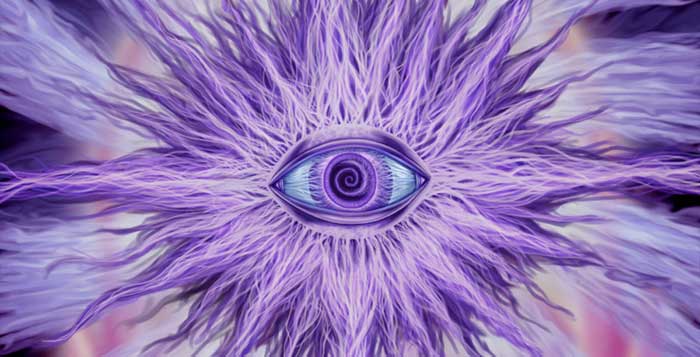 At some point of our childhood life, we'd love to hear spooky stories told by our moms, grannys and even friends. Of course, we'd like to share our own scary story too! And this time, it's my turn. Brace yourselves 'coz I'm going to give you the best scary ride of all time [Wink here 😊 ]. From spirits and ghostly experiences to elemental forces to possessions. So let's get started, shall we?
Well, it started when I was in the sixth grade. I don't know if it ever happened before, but you know I never paid attention to any of it until I heard running water from the faucet that I sooo desperately tried turning on earlier but won't give me even just a drip. No, that wasn't scary at all, right? I thought so too! But it was weird.
You could say nothing supernatural happened after that. Well, not after my uncle bought this neighboring lot of wondrous stories like gold mines and supernaturals. Our family and relatives started this annual offering of freshly slaughtered pork meat when the property was bought. Yes, you got that(wink here again), we have our annual ritual. We call it DAGÂ or HALAD. Ours is done right at the heart of the newly-acquired property. It's like a lake but smaller. And neither it is a pond. Imagine a bigger well instead on concrete walls, water rushing through sorrounded by acacia trees. And since this is a new practice, who else would be more fit to lead this celebration but my uncle right? The He-Who-Must-Not-Be-Named. And you're right, you got a Harry Potter fan here! Wohoo! (Okay, okay! Hands up in surrender).
It had been told that this body of water is the HOME of SUPERNATURALS or what some of us refer to as the ELEMENTAL FORCES. You got that right! Duwende, kapre, fairies and the likes. But this time, it is not just a story for me. It is an experience. One day I had an unexplainable high fever. I was rushed to the hospital where I stayed for a week. But that is not the story here.
The real story is "what happened".
You wouldn't believe me, but I got to see dwarves or what we call "duwende" in our language. I got to see at least three of them before I was rushed to the hospital. I saw them looking at me laughing in strange voices. I didn't even know that I spoke their language when I'm unaware. YES, I WAS POSSESSED. Never have I thought it would happen to me. But it did.
I had several episodes while I was in the hospital. I spoke their language and looked at people with red and piercing eyes. This went on for a week when the clock hits 2 o'clock in the afternoon until dawn. I always woke up tired. My family had to consult a "mananambal" (quack doctor? maybe?- another wink here), only to learn that they wanted so desperately to bring me with them. But I lived to tell you this story.
My family fought so hard. And of course not without the help of the He-Who-Must-Not-Be-Named. I got out of the hospital on the seventh day. I was tired that I can't even walk and had no memory of what happened at all. I had to learn about it from my mom and cousins who visited me but kept their distance because they're afraid. But you know, we never really talked about it. Might be a good joke in the future though (wink and smirk here).
Then my uncle gave me the book "The Psychic Workbook". I spent years training myself to see things that normal people don't. And I've finally succeeded. My THIRD EYE was opened. But it was not rewarding at all because I get to see dead people walking around like regular people. I know, i know, another movie line! What can I do? (Smirk here)
It was not rewarding but I was happy to be able to help them be at peace. My fiancé is living proof of what happened. She had to endure sleepless nights just so she can make sure I'm okay. She helped me through by holding and praying the rosary, and letting me hold them at times, but ended up broken when I'm, let's say, not myself. She had her share of scary stories with me. Like what? Yes, I heard you(stifled laugh here). How about levitating while I was asleep? Does that qualify? She cried and had to push me down while holding the rosary. I felt my body went down with a loud thud. But it didn't stop right there. The troubled soul was desperately asking for help that even when we're hearing mass, he showed up. And not just show up, but he stands right at the priest's back. Imagine how scared I was that I froze! He was always there even when I'm asleep. I could make out a face in the shadow of a person who's been pushing and holding me down while sleeping.
It took us a while to figure out what he really needed help with. Both of us offered prayers. We were glad though that he was finally at peace after a month of endless prayers. I could still imagine his smiling face when we offered our last prayer. It was a relief to know that I was able to help in my own little way.
Can I get a round of applause here? Nah!
This chapter of my life is closed though.
My THIRD EYE is NOT ACTIVE. "THE PSYCHIC WORKBOOK" is closed.
It's amazing how this experience have molded me into the person that I am today. It was a scary experience but it helped me keep my relationship with God stronger. My faith deeper.
Would you like to share your own scary story too? Come on, let's hear it!
Whatever supernatural we may encounter in our life, we just need to be stronger in faith with God. He is the only protector against evil.