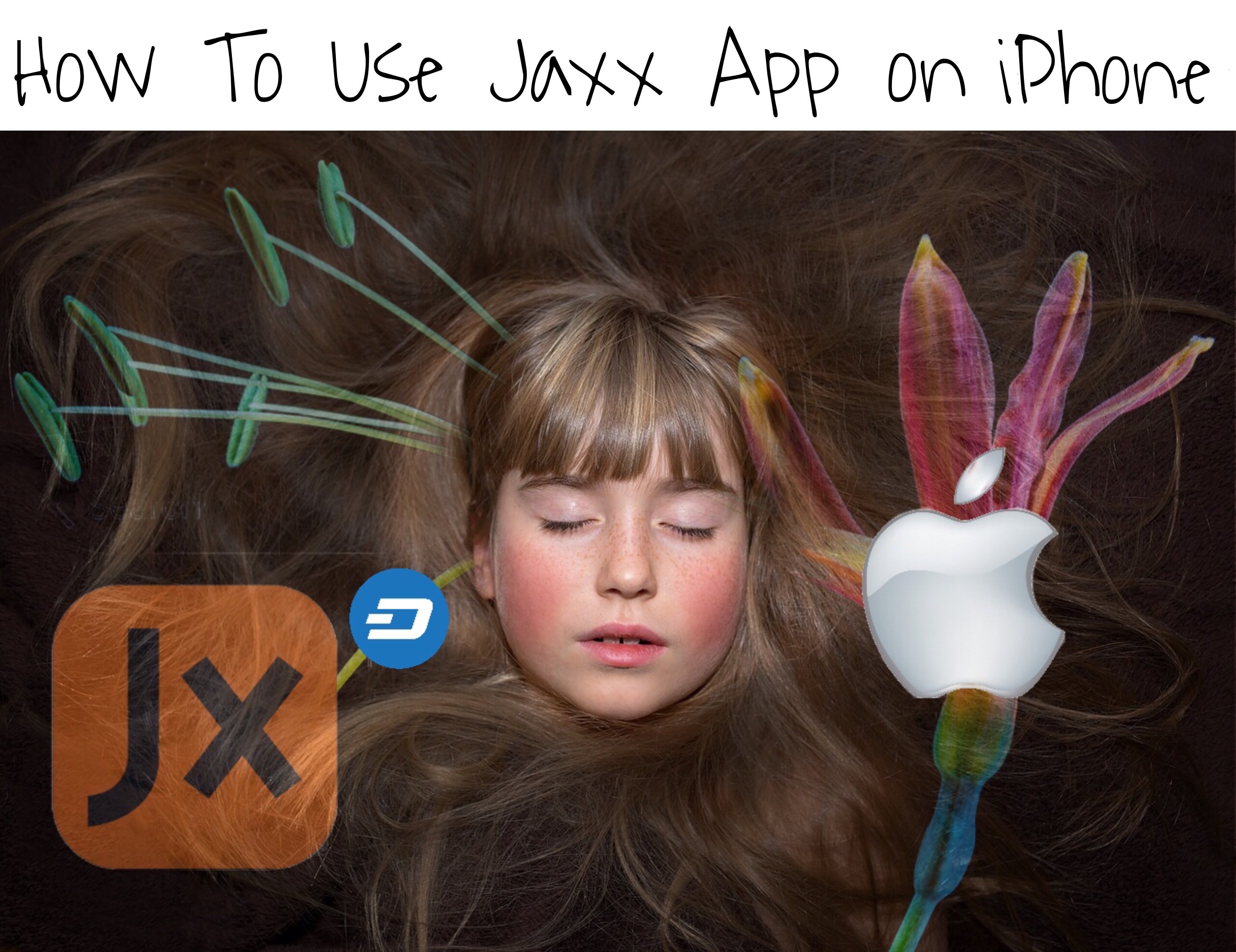 original photocollage by @stellabelle
Today is a big day for Dash. iPhone users (I'm in this camp) now have a great digital currency wallet to use because Apple approved the Jaxx iOS app this morning. Dash Nation is celebrating big time because Apple hasn't been too kind to Dash in the past. So, today is a huge leap forward for Dash and Apple. YAY!
Today is also a big day for me personally, because I taught my mother how to use the Jaxx wallet on her iPhone. She also just got her very first Dash today. I paid her 1 Dash this morning to be my guinea pig. Her eyes lit up when I said she might be the oldest woman on the planet who is currently holding 1 Dash in her Jaxx iPhone wallet.
If you've never used a digital currency wallet before and you have an iPhone, this tutorial is for you.
STEP 1: DOWNLOAD JAXX IOS APP FROM THE APP STORE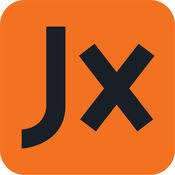 Here's the link to the Jaxx iOS app
I've already downloaded and sent two transactions (to my mom!), so I know it works just fine.
STEP 2: CHOOSE WHICH DIGITAL CURRENCIES YOU WANT
For now, I'm just using Dash the most, so I selected that currency. Jaxx makes a different wallet for each digital currency, so select the ones you use: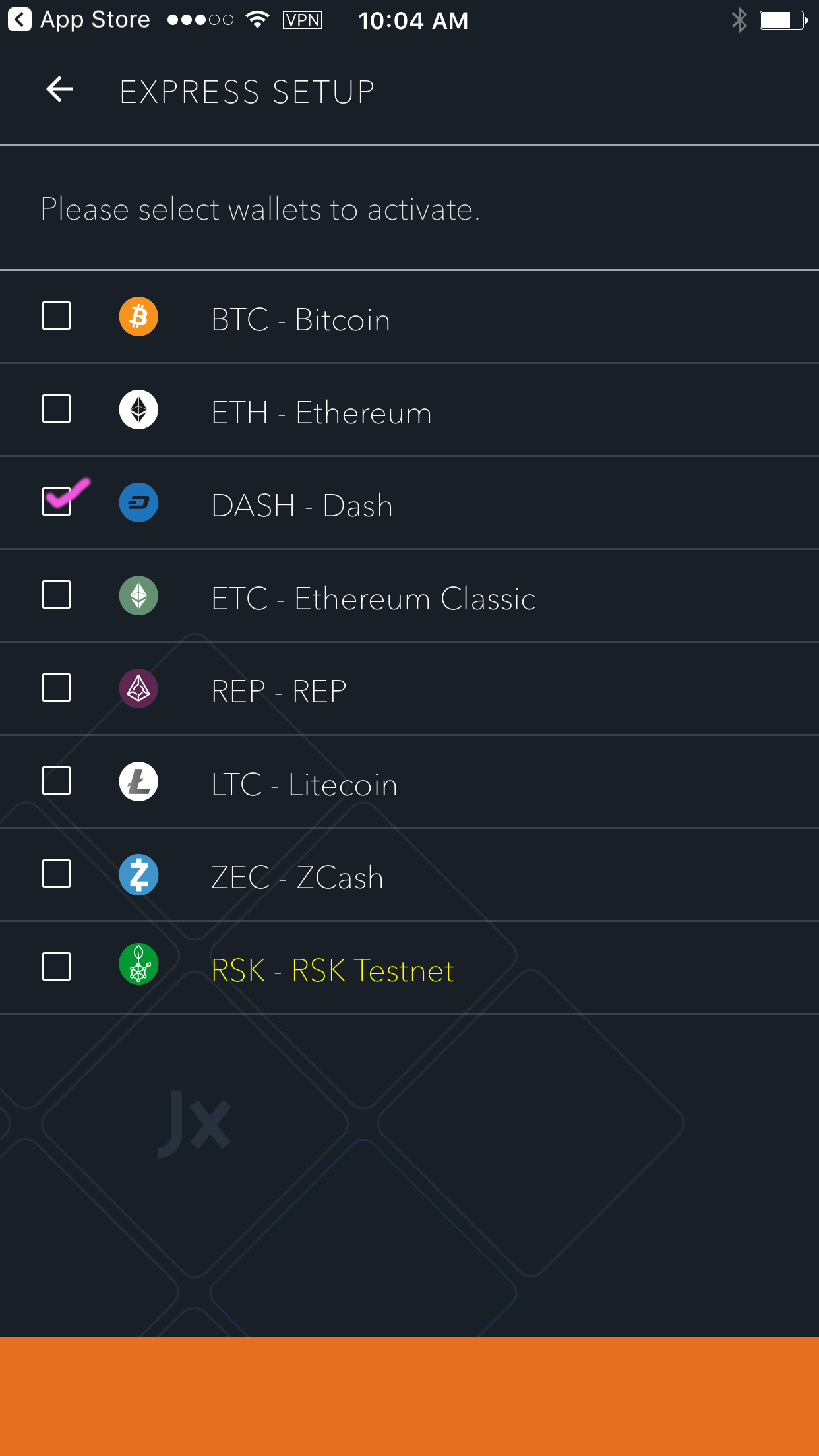 STEP 3: CREATE NEW WALLET
Select CREATE NEW WALLET and tap Continue:

STEP 4: BACKUP YOUR WALLET [very important!]
You'll need to select "Yes, Backup wallet" after you select this. At this point, you'll want to know what a backup recovery phrase is and how it works. Your backup recovery phrase is made up of 12 unique words in a certain order. These 12 words that are the keys to your money, all of it. Your backup phrase is the key to all of your digital assets, meaning all your Bitcoin, Dash, etc. This means that if you lose your recovery phrase, then you also lose all your digital coins in the event that your phone gets lost or broken. As long as you have your recovery phrase, you can regain control of your funds.
Tap on the menu in the upper right-hand corner: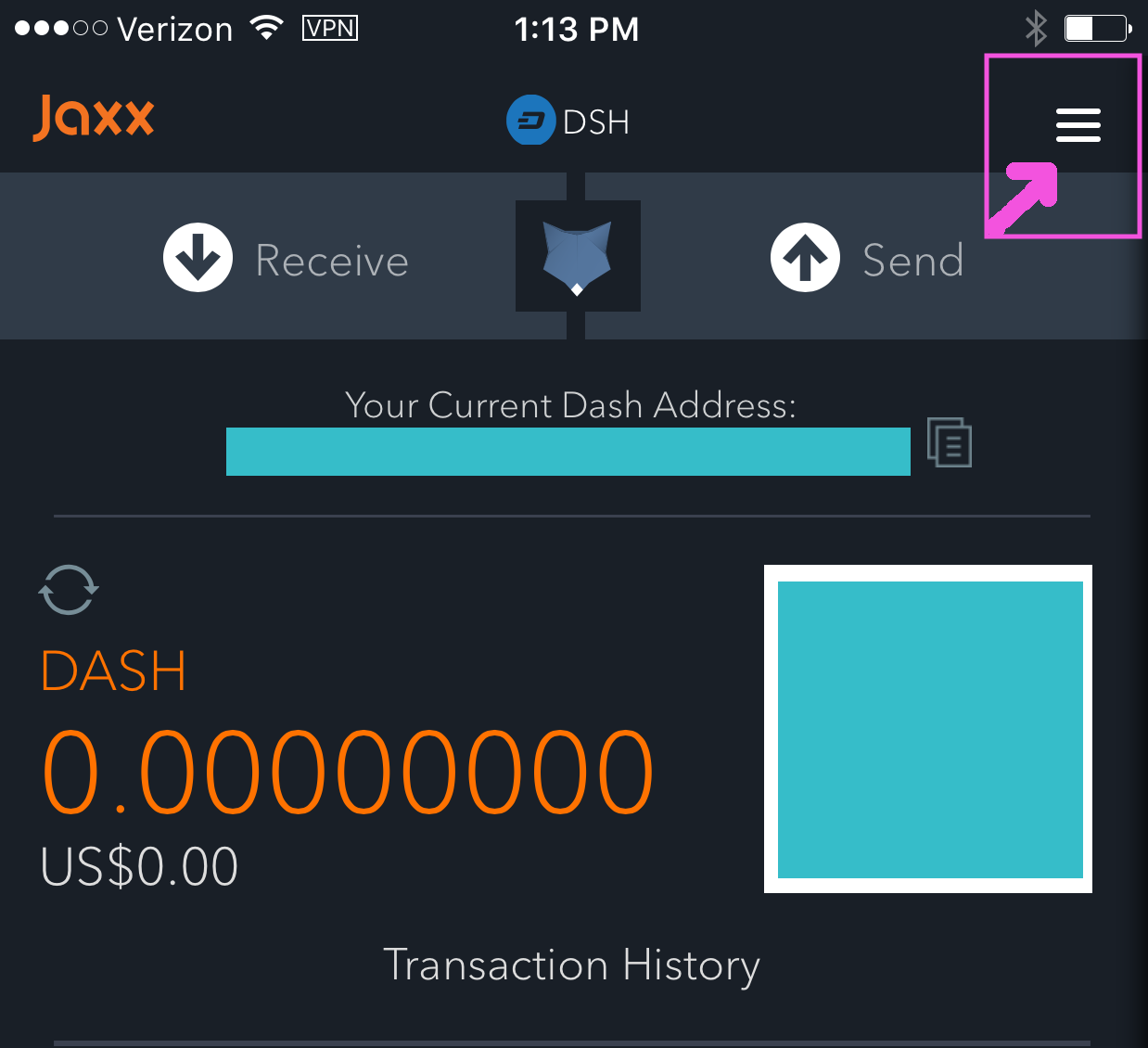 Select TOOLS from the menu: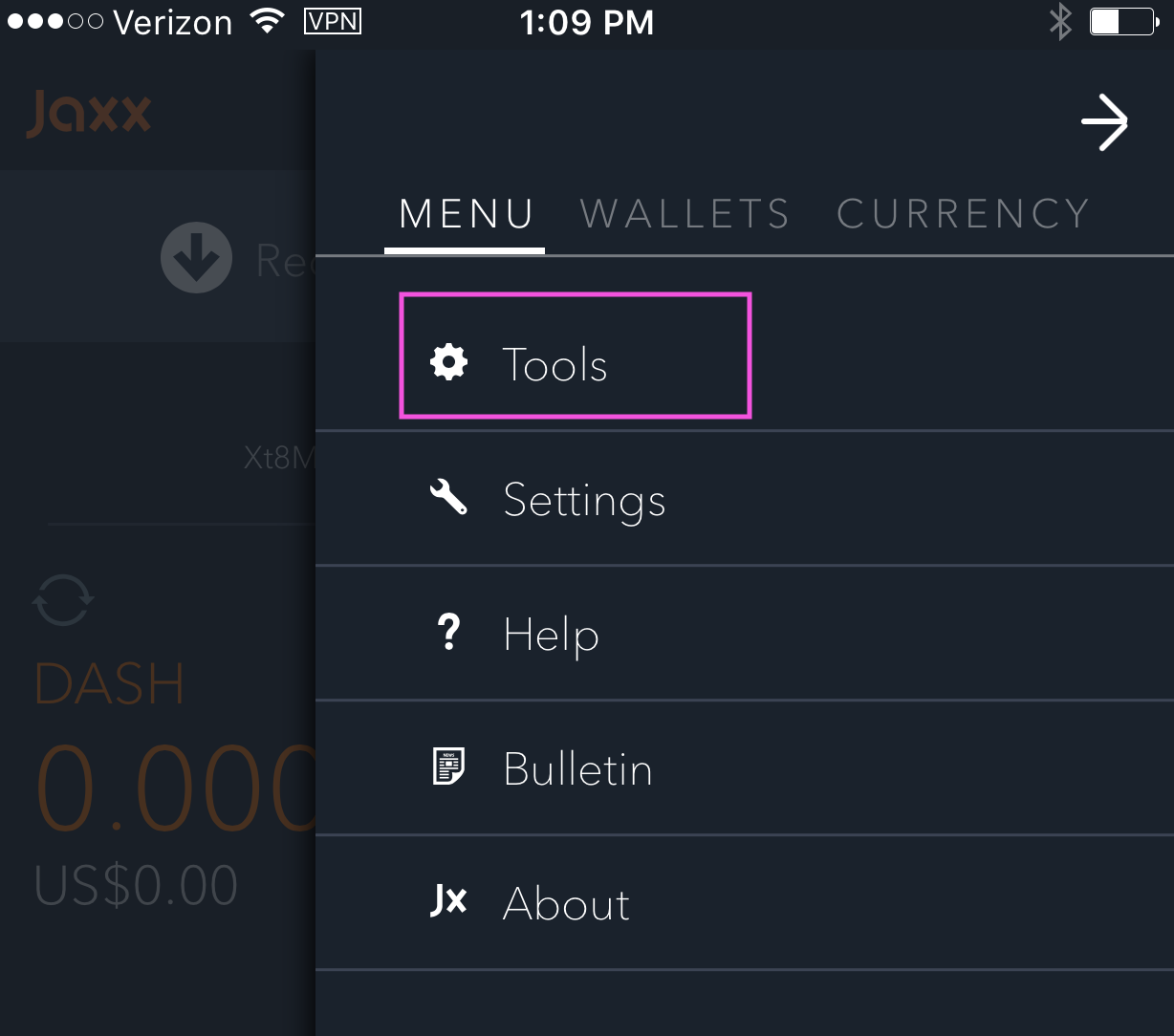 Choose BACKUP WALLET: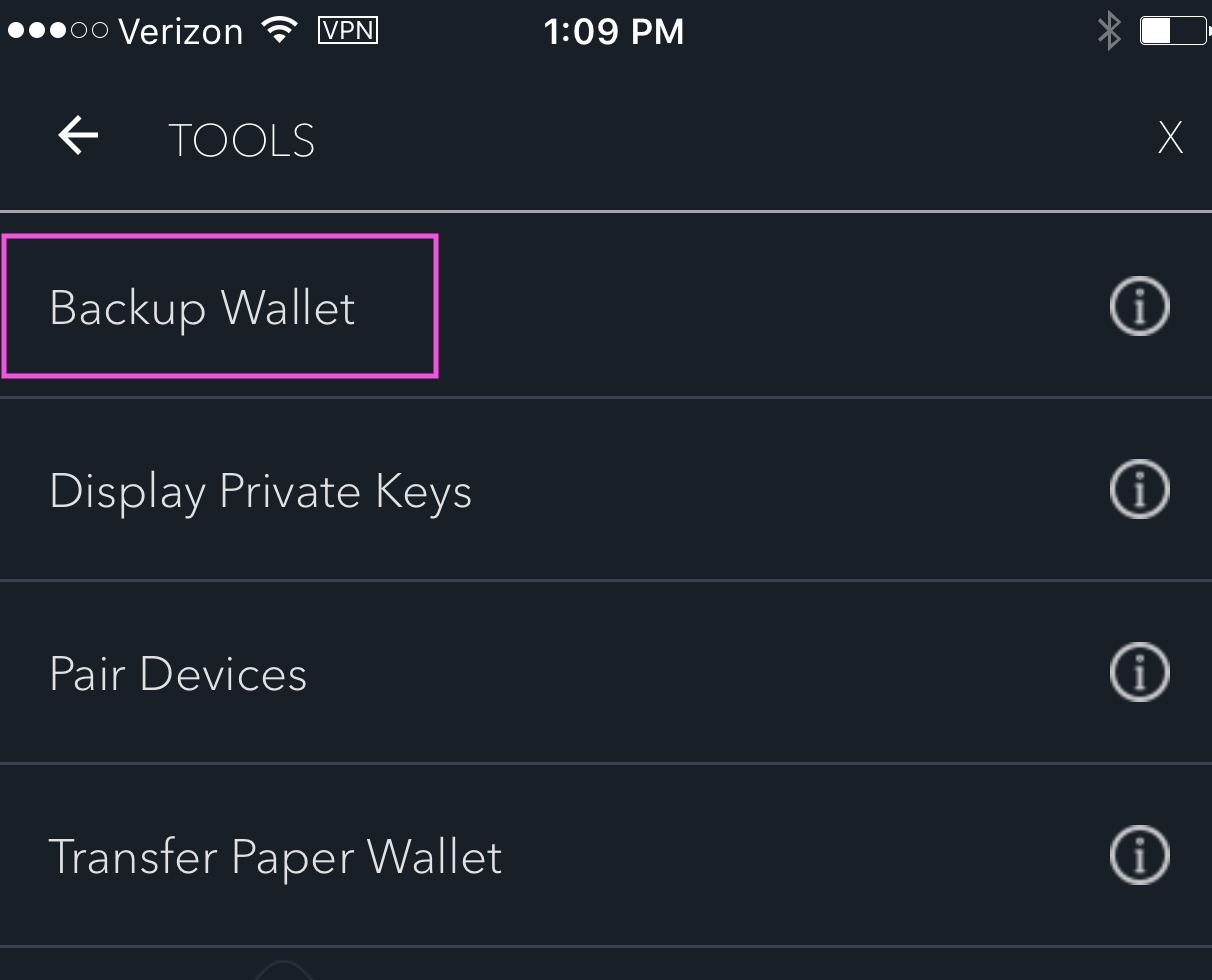 Jaxx will display your unique 12 words to you at this point and you need to write them down with a pen on paper. DO NOT TAKE A SCREENSHOT OF YOUR RECOVERY PHRASE. Put your recovery phrase in a safe place. In the event that your phone is lost or stolen, as long as you have your recovery phrase, you will still have access to your money. This phrase enables you to set up a Jaxx wallet on different devices, like a desktop computer or other phones, etc.
PLEASE PUT YOUR UNIQUE 12 WORD RECOVERY PHRASE IN A SAFE PLACE AND DO NOT STORE ONLINE OR IN ANY DIGITAL FORM.
STEP 5: Setup your PIN
Your pin is a 4 digit code that is used whenever you send money to someone. Your pin is different from your recovery phrase. Your pin is used every time you send money to someone. Your backup recovery phrase is used when you're setting up another digital wallet on a different device or if you lose a device.
This additional security layer is to prevent others from sending your money from your phone. When you send money to an address, Jaxx will require you to input your pin number as the last step in the transaction process.
To setup your pin, tap the menu icon in the upper right corner, and then select SETTINGS: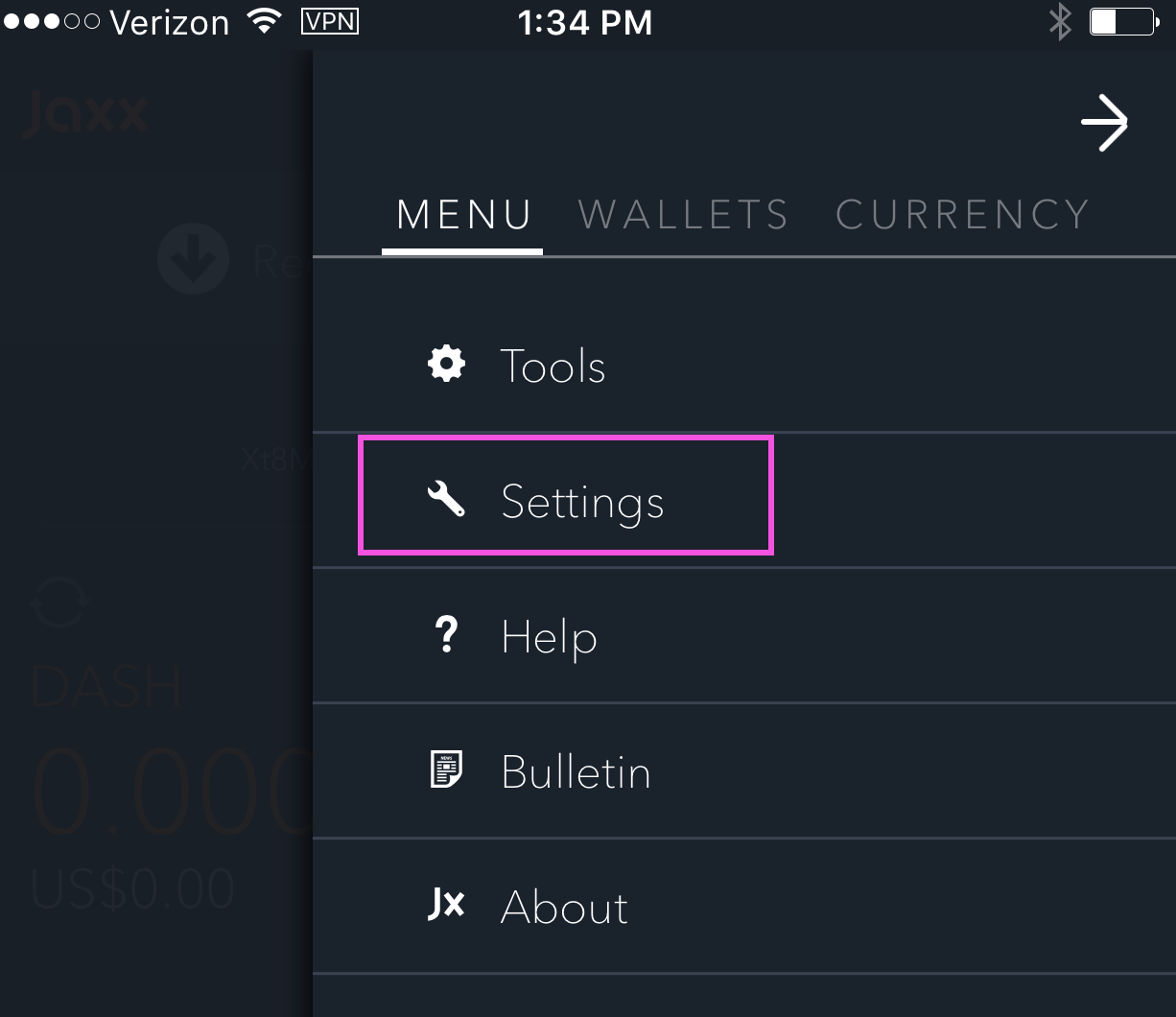 Tap SETUP SECURITY PIN: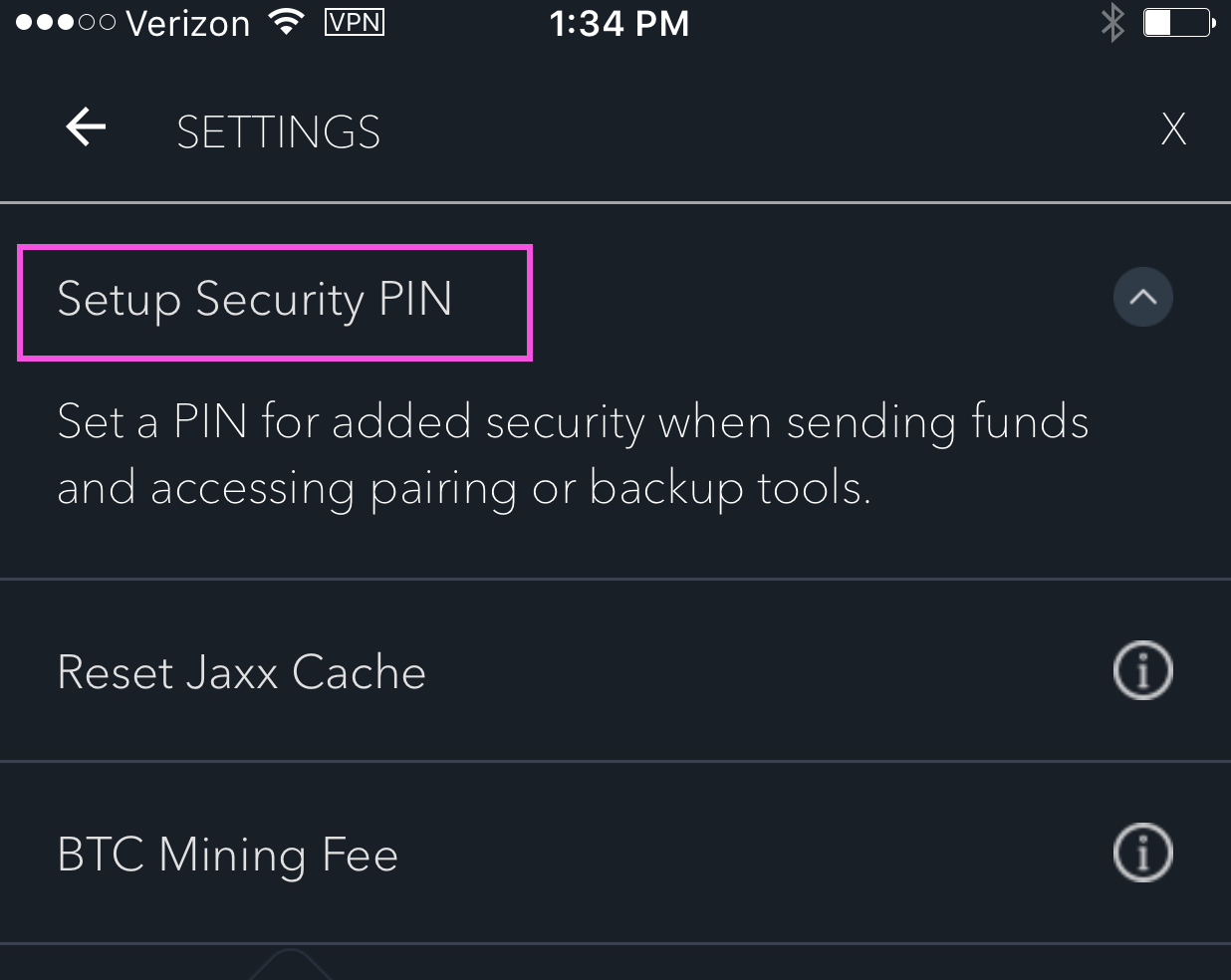 Jaxx will require you to enter it twice to confirm it's correct. Write down your PIN and keep it with your backup recovery phrase. Keep it in a safe place.
To learn more about Jaxx, visit their official webiste: https://jaxx.io/
Here's a Dash Detailed video that gives you the backstory on how the Jaxx iOS app was finally approved by Apple: