Thanksgiving morning I headed down to Pe'ahi Jaws to get some video of the monster waves rolling in.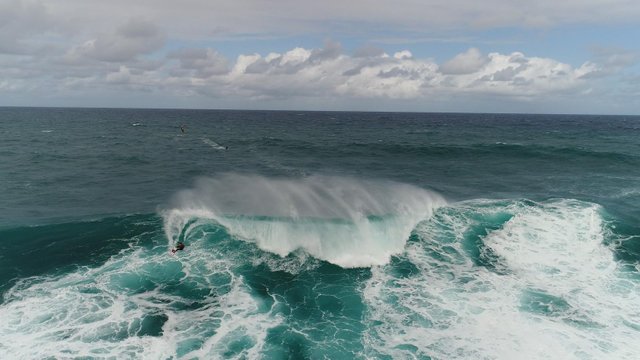 It was another cold rainy morning in Kula, Maui. I could not even see the surf from my house, but I knew it must be out there because the forecast was predicting 35 foot surf!
On the way down the mountain there was the brightest rainbow I have seen in a long time! It was surrealism and it seemed like one end of it was pointed right at Jaws! I thought it might be a sign, and then I thought "The pot of gold is at the end of the rainbow at Jaws!" Check out these photos I took as I followed the rainbow all the way to Jaws.
On the way down the muddy dirt road to Jaws there was a bit of traffic, which was also a good sign! There were a b bunch of tourists getting stuck with their rental cars sliding sideways down the path, Jaws was going off!
It was thanksgiving morning, and it was still raining at Jaws, so I waited out the rain with a nice girl that I met down there named Teresa. I found out that she works for google, since she was tech savvy I told her about Steemit, she had it all wrong though. She said there must be a lot of rubbish on steemit since they pay, then I told her quite the contrary, because they pay, people have more of an incentive to post good information! Maybe I should work for Google, google you out there??
After the rain subsided I set up my tripod and trampled down some grass so I could get a clear shot of the surfers. However there were no surfers in sight, but they were on their way! The waves were still building, and the winds were not the ideal direction yet for the Jaws Bowls to form, but things would change pretty fast! There were a few surfers were tied up in the traffic jam, but the main attraction was heading to Jaws from Maliko Gultch via Jet Ski, little did we know that Jesse Richman, & Patri McLaughlin were going to be our pot of gold at the end of the rainbow.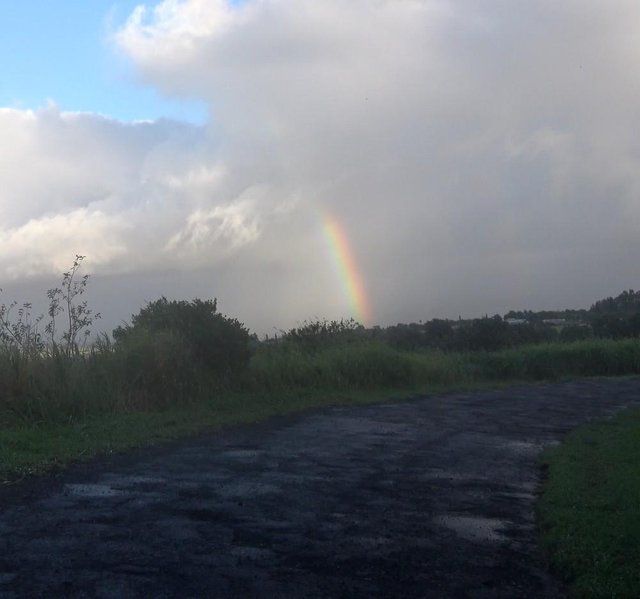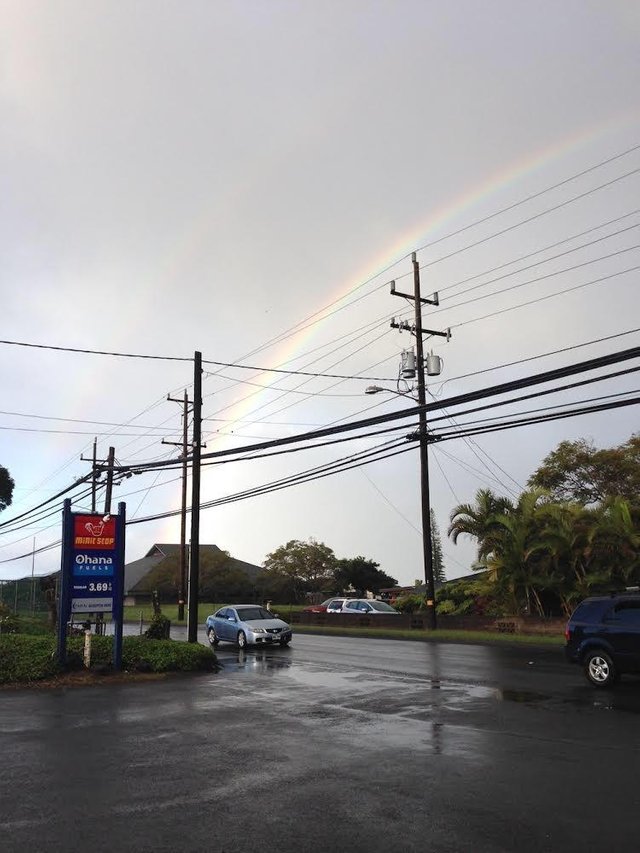 I flew the drone around a quick Lap or two around Jaws while we waited for the show to begin! The crowd began to grow, everyone down there seemed really interested in me and my drone. I had to multitask between the tripod and camera, while flying the drone, answering 1000 questions, but I loved every second of it!
Finally it was confirmed, what we were all waiting for down there at that point on Thanksgiving Morning was a go! There were two jet skis coming, and then we noticed two more directly below the cliff we were standing on. The rain was one and off, so as soon as the rain stopped I launched the drone and to my surprise I saw two kiteboarder approaching! The kite-boarders were Jesse Richman, & Patri McLaughlin, and these two guys were ripping it up all morning!
Check out the video below:
I had a lot of fun out there, made some new friends, it was the most fun I have had in a long time!
If you like this post please up vote and follow @honusurf for more.