(ENG)
(The image below has nothing to do with the body, but the digital painting I drew)
It is thought that it will write the one like the history of me though it does not understand where time can be taken. I'm trying to put it in the form of a book, but I'm not going to sell it.
However, it is the one to leave it as a living proof. It might be thought that the picture becomes the history of me because I draw the picture. The picture is certainly a part of me. But not all of themselves.
I have not painted a single picture so far, but there is an important theme for me, too. Therefore, it might take time, and it be done without the sentence because it is done in the interval of drawing the picture.
But I want to write. In my case, there are two themes I want to keep as sentences. One is a picture. This is going to summarize the masterpiece as an art book. Another theme, my another one in history, in writing.
It is a history of my dark which is not the one in black history why but dark dark, and the reading probably depressed though it does not want to write the content here too much. I'm thinking of putting together these two books.
I wrote that I do not sell it earlier, but the person of the art book might be able to sell it. Even if you look back at your own life, you will soon forget it. It takes time for me to leave the testimony of my forgets. And you don't have to be read by anyone, but it's enough if someone reads and thinks something.
(JPN)
(下の画像は本文とは何の関係もありませんが、私が描いたデジタル絵画です)
どこまで時間が取れるかわからないが、自分史のようなものを書こうと思っている。本の形にまとめようとは思うが、販売しようとは思っていない。ただ、自分が生きた証として残すものだ。
私は絵を描いているから、絵が自分史になるのではないかと思われるかもしれない。確かに絵は自分の一部分ではある。しかし、自分のすべてではない。今まで1枚も絵に描いていないが、自分にとって重要なテーマもあるのだ。
だから、絵を描く合間にやることなので、時間がかかるかもしれないし、文章にならずに終わるかもしれない。でも書いておきたいと思う。
私の場合は、文章として残しておきたいテーマが2つある。1つは絵のことである。これは画集として代表作をまとめようと思っている。もう1つのテーマ、私のもう1つの歴史の方は、文章で。ここにはあまり内容を書きたくないが、黒歴史なんでものではなく、暗い暗い、読む方もおそらく落ち込むような私の暗黒の歴史である。
この2冊にまとめようかなと思っている。先ほど販売しないと書いたが、画集の方は販売してもよいかもしれない。
自分の人生をただぼんやりと振り返っても、やがて忘れてしまう。私がこの世にいた証を残すには、時間はかかっても書き残すしかない。そして誰に読まれなくてもいいが、誰かが読んで、何かを思ってくれればそれで十分である。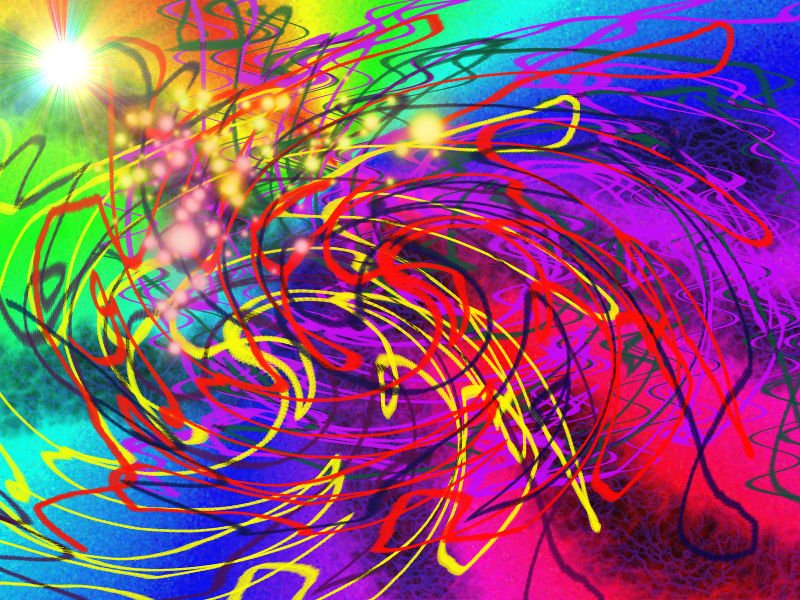 ---
2018年秋、東京で11年ぶりに個展をやりたいです。ご支援よろしくお願いいたします。
(STEEM,SBDによる支援も募集しております)
---
Please upvote,resteem,and follow @yadamaniart !
Online shops which sell my artworks/私の作品を販売しているオンラインショップ:
日本国内向け 絵画と書籍
日本国内向け(コンビニ決済用)絵画と書籍
Akiko Yada online shop worldwide
Kindle 電子書籍
---