On my way to the station I found an interesting shortcut which passed through Golden Gai (known for it's numerous small bars).
The area was a bit shabby or "chotto kitanai ちょっと汚い". There were a few wild cats and some interesting signs.
This shortcut was not only interesting and close to where I was staying but also shady and relatively quiet.
If you look hard enough there are a few of this quiet escapes hidden within busy areas. Many of the big parks are in walking distance of the the crowds.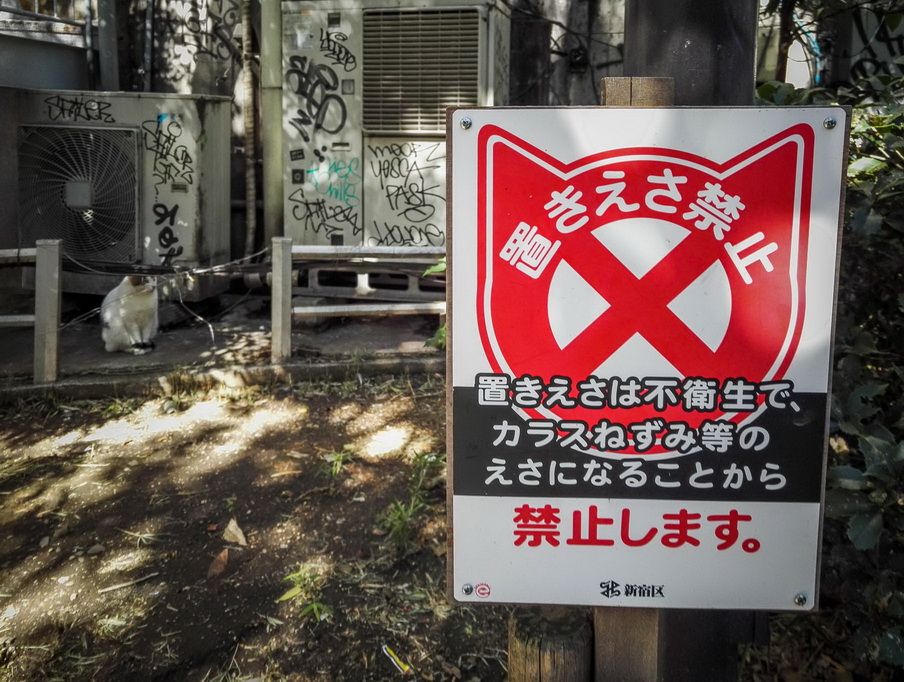 (Leaving feed is not allowed as it will attract crows and mice etc)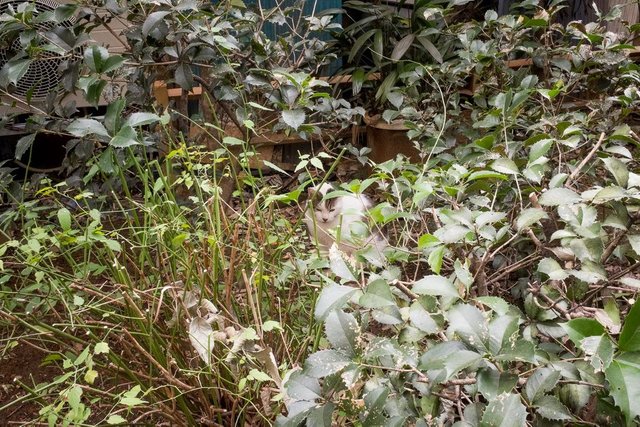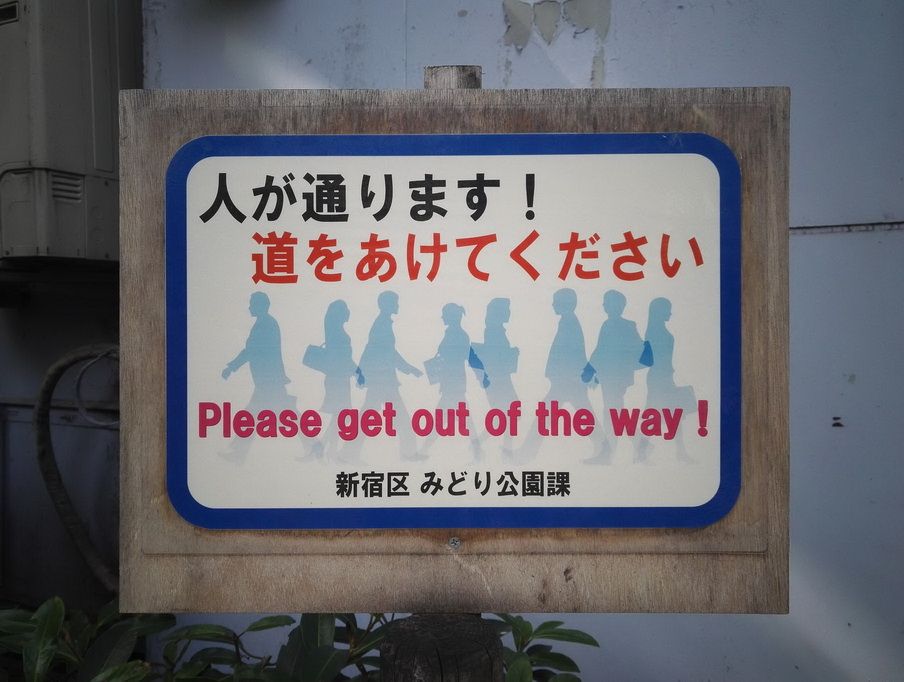 (Please allow people to pass)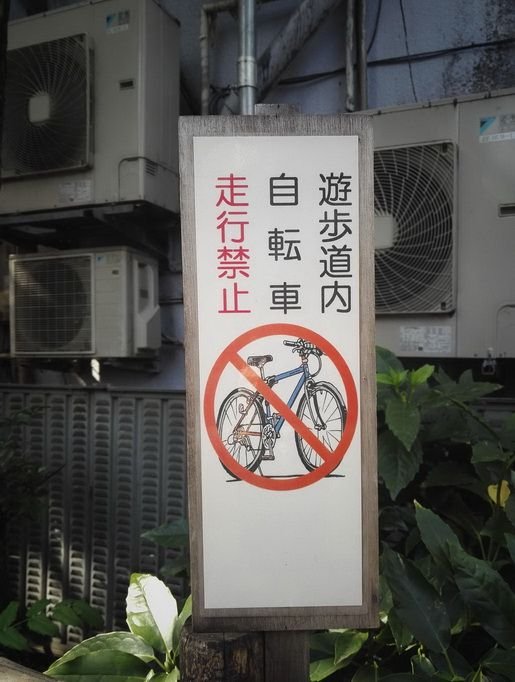 (No Cycling)