日本のコミュニティからの "steemians"友人のご挨拶。
昨日、私たちは訪問に来た親戚と一緒に湖の散歩に気をそらされ、カモメやペリカン、その他の鳥を見ることができましたが、注意を引いたのは文字通り近くの戦闘で捕らえられたカニを見ることでした。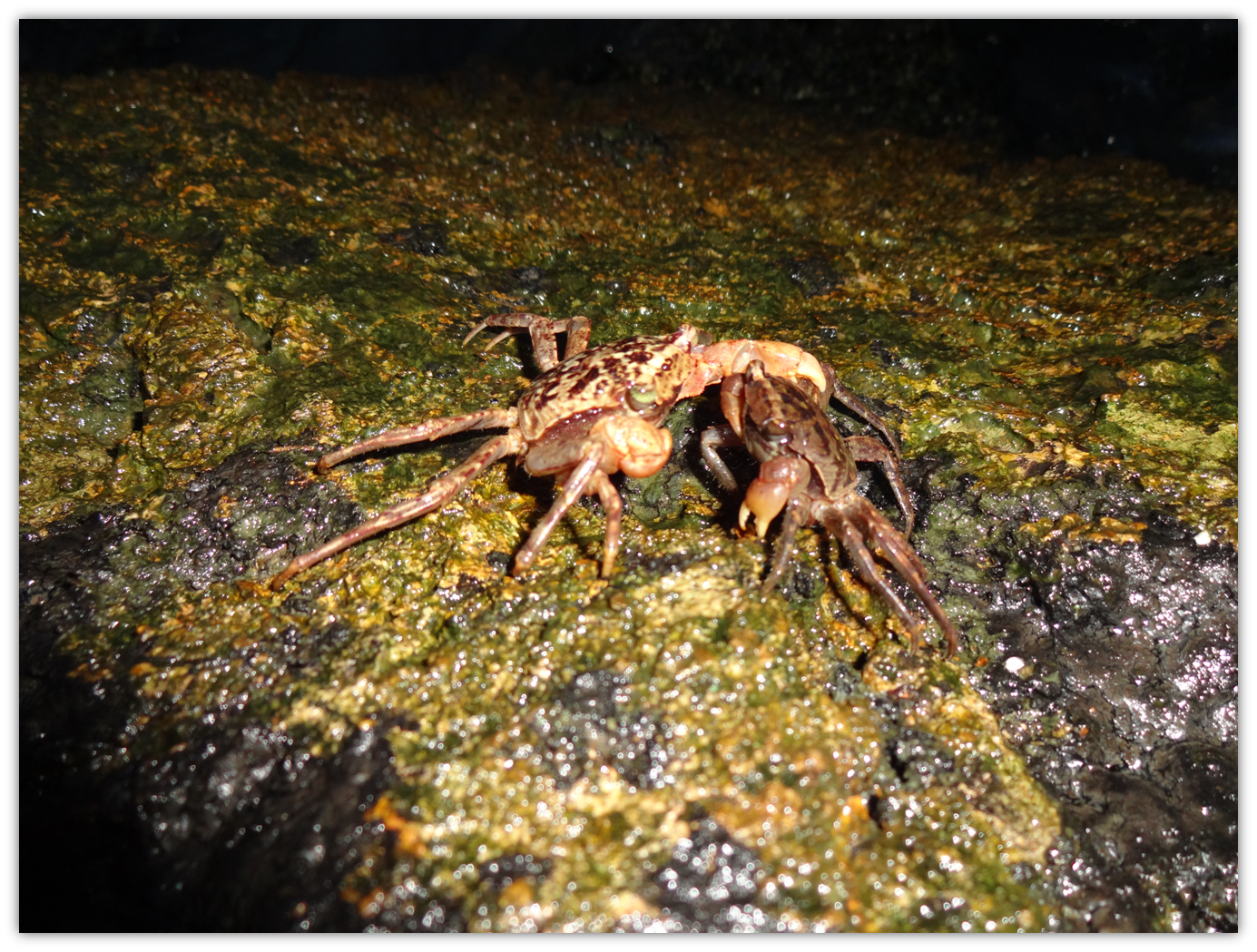 ---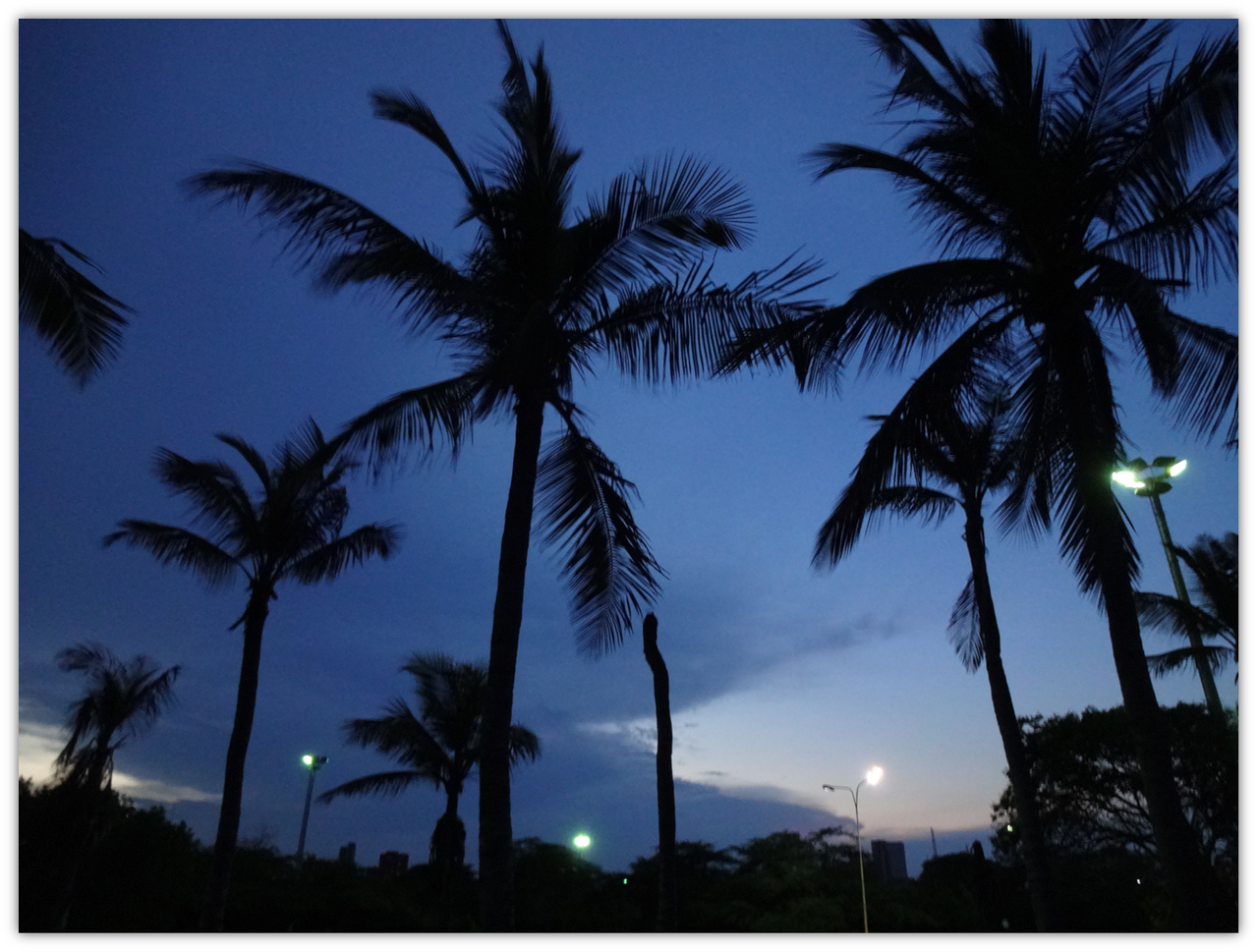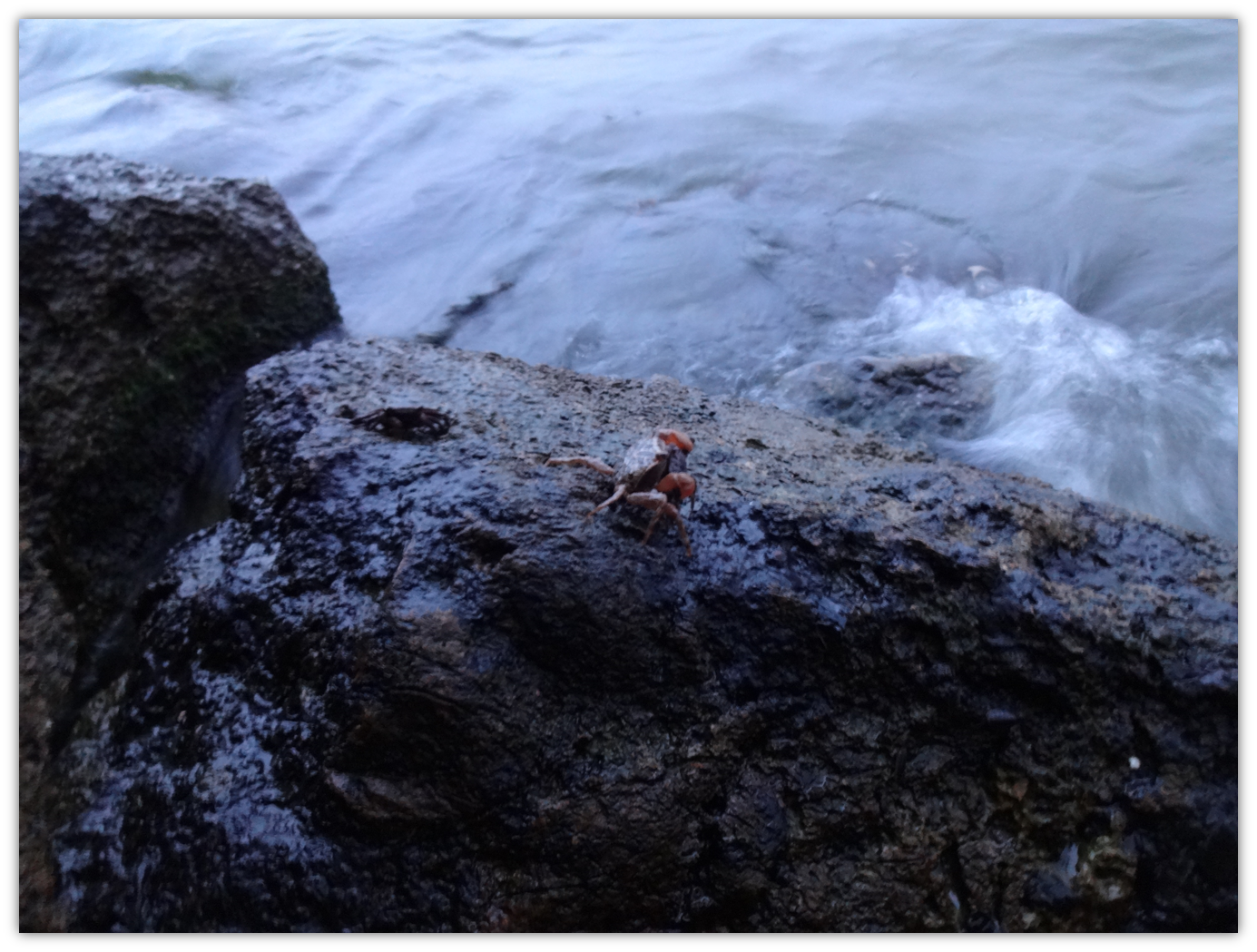 ---
夜はすでに落ちていて、カメラの解像度は最初の写真では最高ではなかったので、私はフラッシュを起動し、夜間のカニの戦闘の写真をいくつか撮ることができました。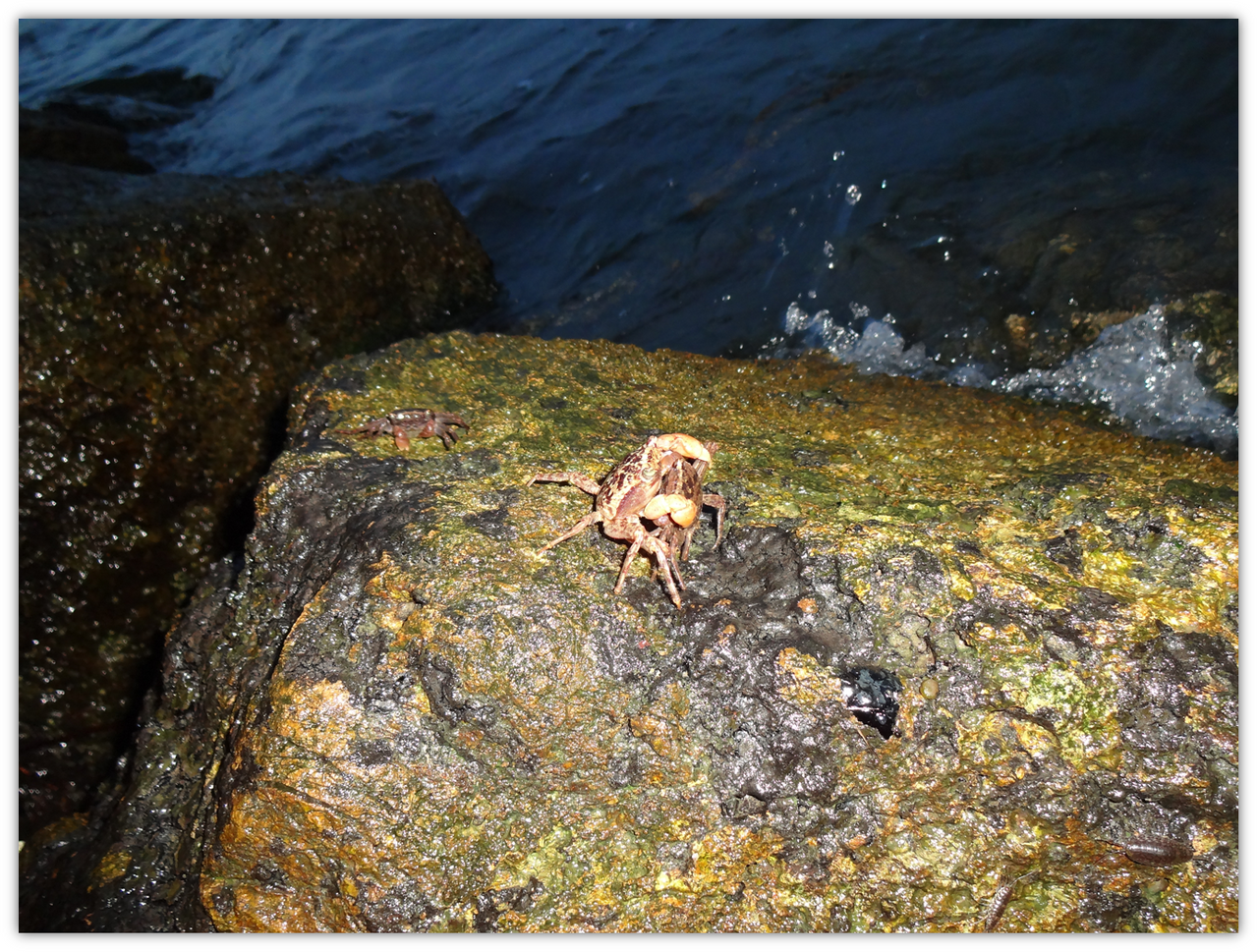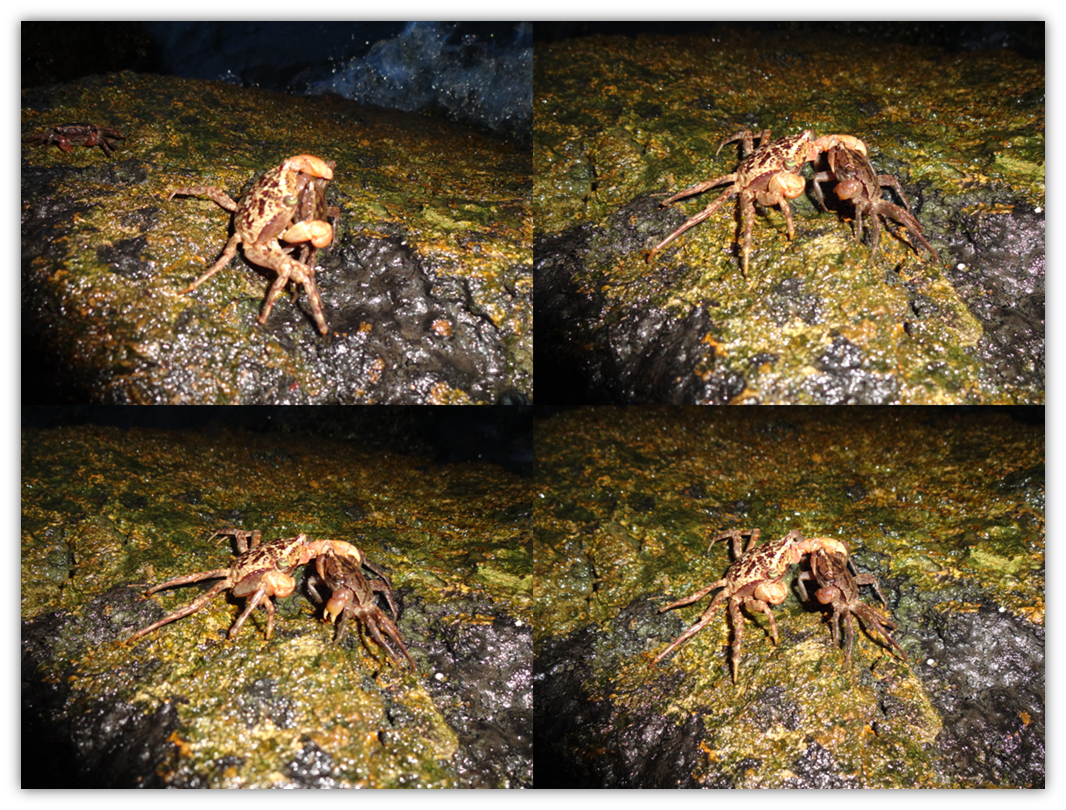 ---
もう一つの戦い: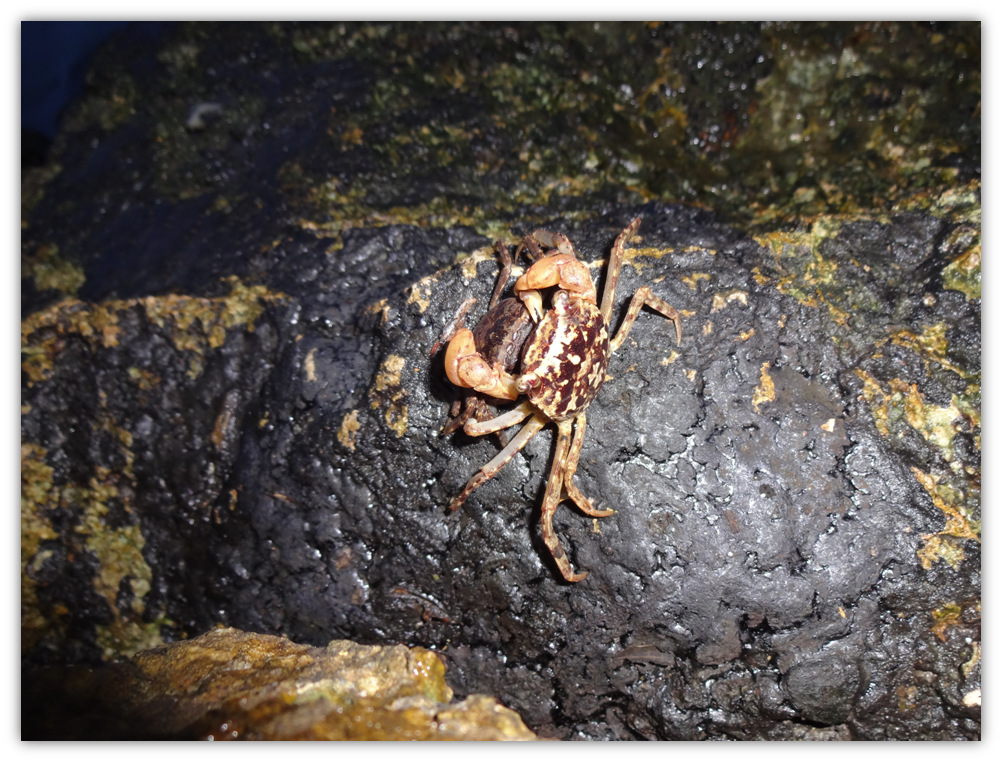 ---
我々の知る限りでは:
カニは他のカニに対して積極的な傾向があり、男性は通常、女性に近づくために苦労しています。 ほとんどすべての洞穴と亀裂が埋まっている岩場の海岸では、カニは穴のコントロールのために戦うこともできます。
そして、1分の時間をかけて、自然の美しさを観察するためにそれを捧げることを忘れないでください。それは無料です!
---
---
[English]
The nocturnal combat of crabs .....
Greetings "steemians" friends from the Japanese Community.
Yesterday we were distracted by the walk of the lake with relatives who came to visit and we could see the seagulls, pelicans and other birds, but what caught our attention was to see some crabs literally caught in a close combat.
Night was already falling and the resolution of my camera was not the best for the first photographs, so I activated the flash and I could take several photographs of the nocturnal combat of the crabs.
To our knowledge:
Crabs tend to be aggressive toward other crabs and males usually struggle to gain access to females. On rocky shores, where almost all caves and cracks are occupied, crabs can also fight for control of the holes.
And do not forget to take a minute of the day and dedicate it to observe the beauty of our nature, besides ..... it's free!