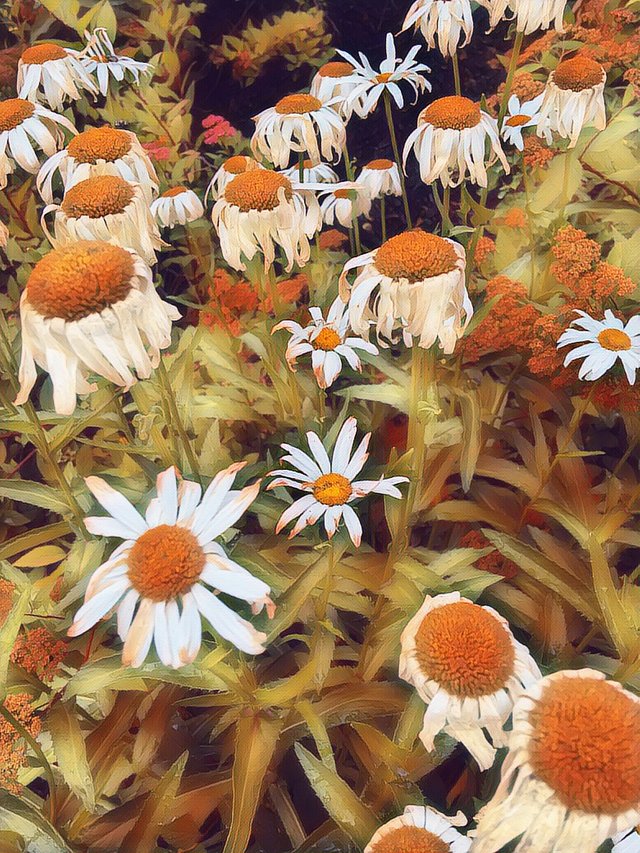 "Beauty of Decay"
I saw daisies in the morning on my way to get to work yesterday. These days are very humid and hot so the flowers looked tired too. However they were so beautiful.
「朽ちる美しさ」
昨日の朝、仕事に向かう途中デイジーの花を見かけた。近頃はとても蒸し暑いので、花も疲れているように見えた。だがしかし、とても美しい姿をしていた。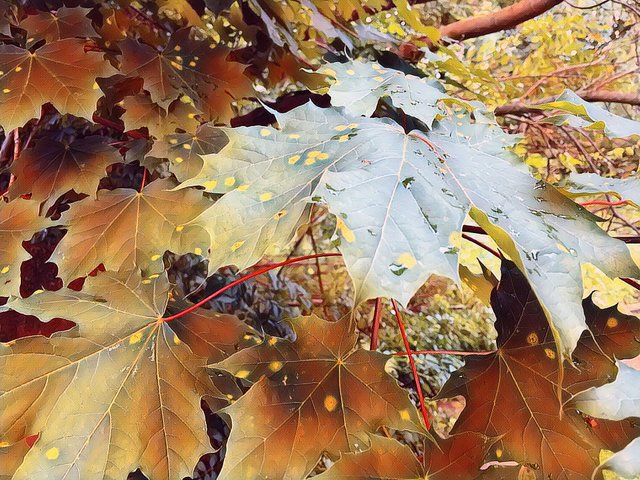 These Maple leaves were sick last year in our backyard. I believed that they were going to recover. They seem a little bit better this year but still look sick. They are recovering. However they are beautiful.
裏庭のこの楓の葉は去年病気だった。回復できると信じていた。今年はまだ万全ではないようだが去年よりもましに見える。未だ回復中である。だがしかし美しい。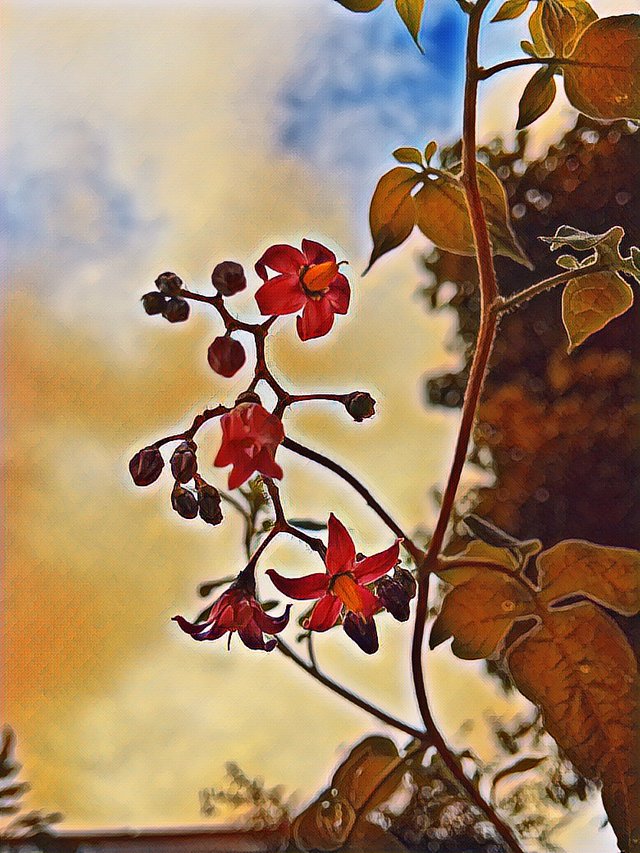 These flowers are very pretty. They make beautiful berries in late summer so I was wondering that maybe we can eat them but I found out they have poison. However they look beautiful.
この花はとても可愛らしい。夏の終わりには美しい実がなるので、食べられるのだろうかと思っていたが、毒があることを知った。だがしかし、美しい。
Photo Location: Nova Scotia, Canada
Digitally Processed Photography by @koto-art
Here is a beautiful animation video of flowers. 美しい花のアニメーションです。
"Story of Flowers" Dirigida por: Azuma Makoto. Ilustración: Katie Scott. Animación: James Paulley.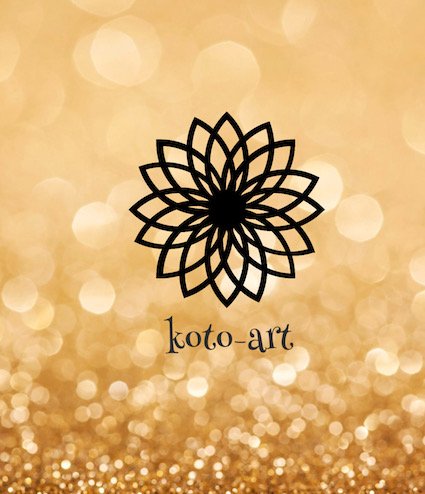 My Site: https://koto-art.wixsite.com/mysite-1