Platform Running Shoes/厚底ランニングシューズ - Learning English & Japanese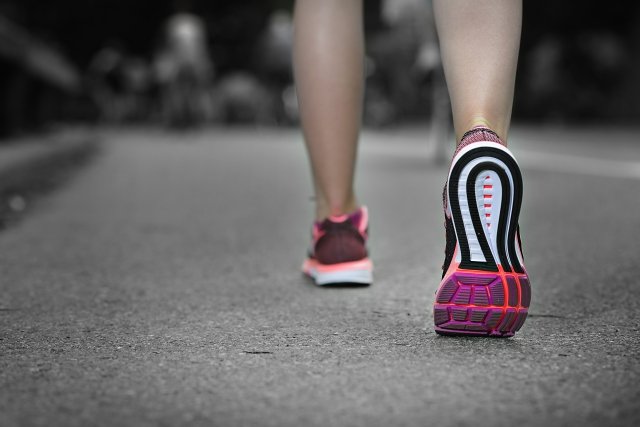 Today's topic of learning English and Japanese is running shoes. 今日のトピックは、ランニングシューズです。
厚底ランニングシューズと言えば、今話題ですよね。箱根駅伝で、9割以上の選手が着用していたことで有名になったようです。また、世界中の大会で厚底ランニングシューズ着用選手が好記録を連発した結果、世界陸連が東京オリンピックでの厚底ランニングシューズの使用を規制しようとしたり、様々な議論が巻き起こっています。議論すること自体は良い事だと思うのですが、それに振り回される選手が気の毒ですね。厚底ランニングシューズを履けば、すぐに結果が出るというわけではなく、それに合わせて走り方を最適化しなければいけないようです。規制するにせよ、しないにせよ、結論を早く出していただきたいところです。
Talking of platform running shoes, it's very famous now. It became famous because more than 90% of players used them in the Hakone Ekiden, which is road relay in Japanese. As runners wearing it got high score continuously, the International Association of Athletics Federations (IAAF) tried to regulate it in the Tokyo 2020 olympic, and there are various arguments related to that. Although the arguments themselves are good things, sorry for the runners who are swayed by the problems. Even if you use the shoes, you cannot get good results soon without trying to suit your running form to the shoes. Conclusions should be determined as soon as possible, either regulate or not.
語彙(goi) / Vocabulary
厚底(atuzoko):platform shoes, thick-soled shoes
世界陸上競技連盟(sekai rikuzyou kyougi renmei):International Association of Athletics Federations (IAAF)
振り回される(hu ri mawa sa reru):be swayed



ひらがな(hiragana)
あつぞこ らんにんぐ しゅーず と い え ば 、 いま わだい です よ ね 。 はこね えきでん で 、 9 わり いじょう の せんしゅ が ちゃくよう し て い た こと で ゆうめい に なっ た よう です 。 また 、 せかい ちゅう の たいかい で あつぞこ らんにんぐ しゅーず ちゃくよう せんしゅ が こうきろく を れんぱつ し た けっか 、 せかい りくれん が とうきょう おりんぴっく で の あつぞこ らんにんぐ しゅーず の しよう を きせい しよ う と し たり 、 さまざま な ぎろん が ま き お こっ て い ます 。 ぎろん する こと じたい は よ い こと だ と おも う の です が 、 それ に ふ り まわ さ れる せんしゅ が き の どく です ね 。 あつぞこ らんにんぐ しゅーず を は け ば 、 すぐ に けっか が で る と いう わけ で は なく 、 それ に あ わせ て はし り かた を さいてきか し なけれ ば いけ ない よう です 。 きせい する に せよ 、 し ない に せよ 、 けつろん を はや く だ し て いただき たい ところ です 。
ローマ字(romaji) / Roman character
atuzoko ranningu syu-zu to i e ba 、 ima wadai desu yo ne 。 hakone ekiden de 、 9 wari izyou no sensyu ga tyakuyou si te i ta koto de yuumei ni naxtu ta you desu 。 mata 、 sekai tyuu no taikai de atuzoko ranningu syu-zu tyakuyou sensyu ga koukiroku wo renpatu si ta kekka 、 sekai rikuren ga toukyou orinpikku de no atuzoko ranningu syu-zu no siyou wo kisei siyo u to si tari 、 samazama na giron ga ma ki o koxtu te i masu 。 giron suru koto zitai ha yo i koto da to omo u no desu ga 、 sore ni hu ri mawa sa reru sensyu ga ki no doku desu ne 。 atuzoko ranningu syu-zu wo ha ke ba 、 sugu ni kekka ga de ru to iu wake de ha naku 、 sore ni a wase te hasi ri kata wo saitekika si nakere ba ike nai you desu 。 kisei suru ni seyo 、 si nai ni seyo 、 keturon wo haya ku da si te itadaki tai tokoro desu 。
日本語、英語で、文章がおかしいところはビシバシと指摘してくださいね。一緒に、楽しく英語や日本語を学んでいきましょう。
Please let me know, if you find any mistakes in my sentences in Japanese or English. Let's study English and Japanese with lots of fun together.