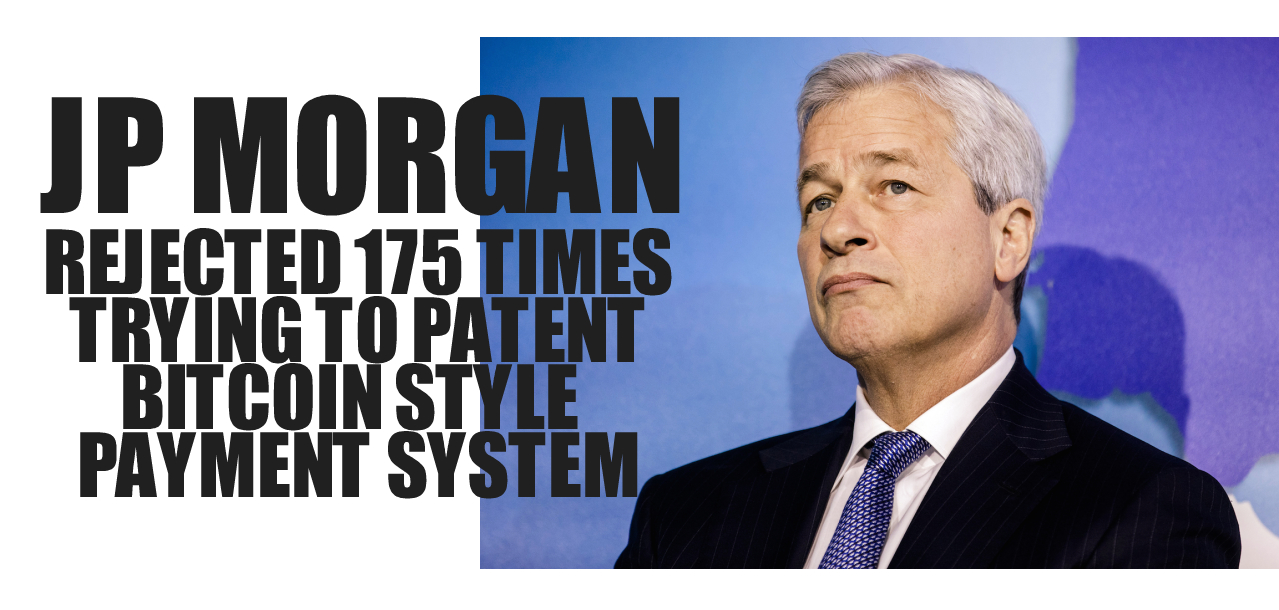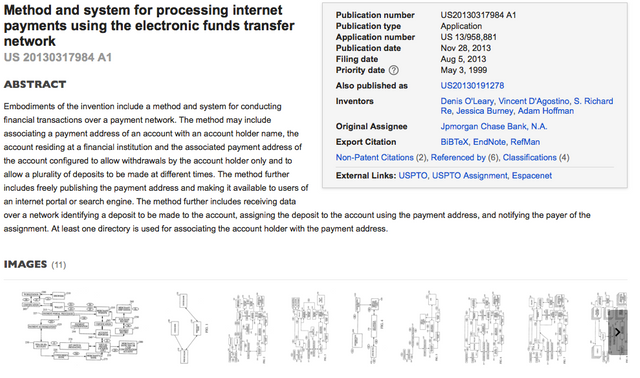 JAMIE DIMON IS A FRAUD & ALL BANKS ARE FRAUDS! How many times is Jamie Dimon going to try to patent JP MORGAN'S "Bitcoin-style" payment system??? 150 times wasn't enough???
On August 5, 2013 JPMorgan Chase & Co (JPMorgan) filed an application for an electronic mobile payment system which has identical similarities to Bitcoin. JPMorgan, all of the claims, totaling 175 claims, as of October 18, 2013, for published US patent application 20130317984 (the '984 application) have been either canceled or rejected.
PATENT LINK ---> https://www.google.com/patents/US20130317984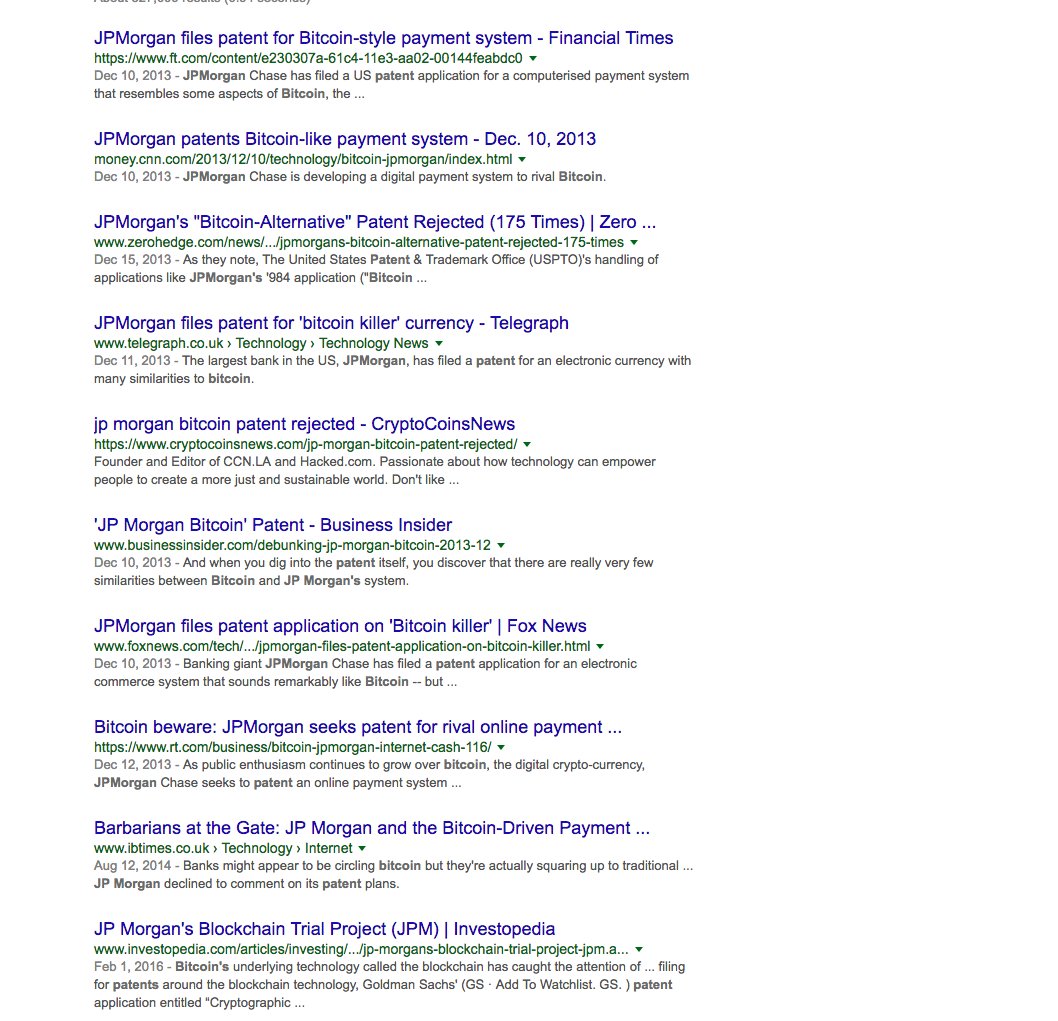 If Bitcoin is a fraud, why is JP MORGAN trying to copy it??? No matter how you try to copy Bitcoin, nothing is better than the ORIGINAL
Every year, this Fraud comes out and starts bashing Bitcoins . He even bashed and praised Bitcoin in the very same year of 2015!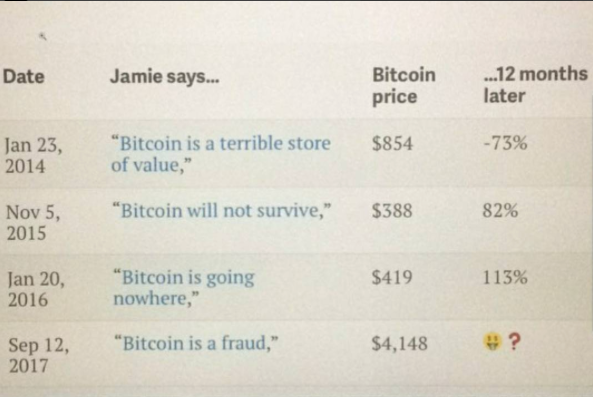 2014 - http://www.businessinsider.com/jp-morgans-jamie-dimon-on-bitcoin-2014-1 - Jamie Dimon Goes On The Attack On Bitcoin
2015 - https://www.coindesk.com/jp-morgan-ceo-we-can-learn-from-technologies-like-bitcoin/ - JPMorgan CEO: We Can Learn From Technologies Like Bitcoin
2016 - https://www.cryptocoinsnews.com/jp-morgan-ceo-bitcoin-is-going-nowhere-blockchain-is-real/ - JP Morgan CEO: Bitcoin is Going Nowhere
2017 - https://www.reuters.com/article/us-usa-banks-conference-jpmorgan/jpmorgans-dimon-says-bitcoin-is-a-fraud-idUSKCN1BN2KP - JPMorgan's Dimon says bitcoin 'is a fraud'
How are you going to bash Bitcoin in 2015 and within the same year say that JP Morgan can learn from Bitcoin?????
FRAUD EVERYBODY! The massive evidence is piling up that JAMIE DIMON & JP MORGAN ARE HEAVILY INTERESTED & INVESTED INTO BITCOIN & OTHER BLOCKCHAIN TECHNOLOGY!
Blind investors that are invested in JPM and other banks are being fooled!
Think about that.
BUY BITCOINS