Jamaica Strong The Future To Come
By now you all know I've been to Negril once or twice. And I like to take pictures of people when I go. It's a memory just like any photo, but there's something different about photos of people. I don't really know how to explain how or why either. But I will try to express my thoughts a little.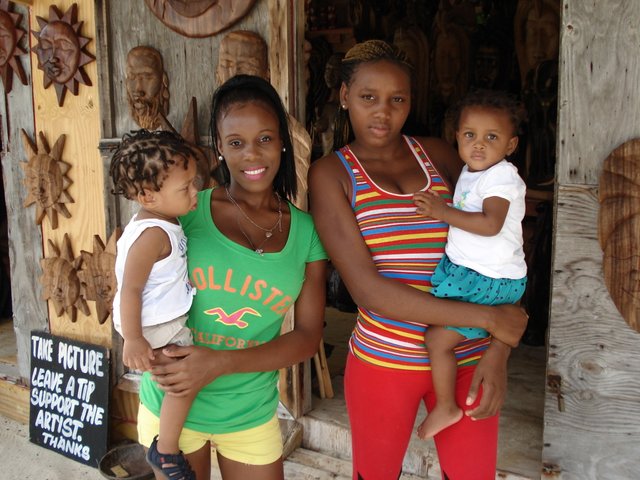 Strength & The Future
To me, it expresses the realness and character of Jamaica through the faces of those I have captured through various photographs. You can see the authenticity the people convey through personal experiences behind each one. We may not know specifics or the real story, but we can imagine in our own ways to bring out various thoughts and feelings. Whatever they might be.
Strength, anguish, perseverance, struggle, faith, love, truth.
Whatever it may be, it's something to appreciate. These two women and their children express - in my eyes - strength and the future.
Women are becoming what they should have always been treated as and children will continue to change and pave the way for generations to come. This photo is very much so a representation of Jamaica. The then and now. Although it features not everything Jamaica, it represents a portion that is strong just as the future will be, too.
Respect,
S-irie
---
Posted via ReggaeSteem | Reggae Culture Rewarded