Dtube Poop - Scream Singing Sirens (DTPMV)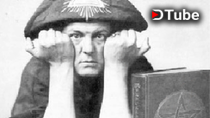 ---
DTPMV (dtube poop music video) - Sirens scream at The Mouse Factory Montage!
#DTPMV
#DTP
#DtubePoop
#Feminism
#Feminists
#ScreamSingingSirens
---
▶️ DTube
▶️ IPFS
Authors get paid when people like you upvote their post.
If you enjoyed what you read here, create your account today and start earning FREE STEEM!