A new SteemCenterWiki page I translated to Italian - Un'altra pagina di SteemCenterWiki tradotta in italiano.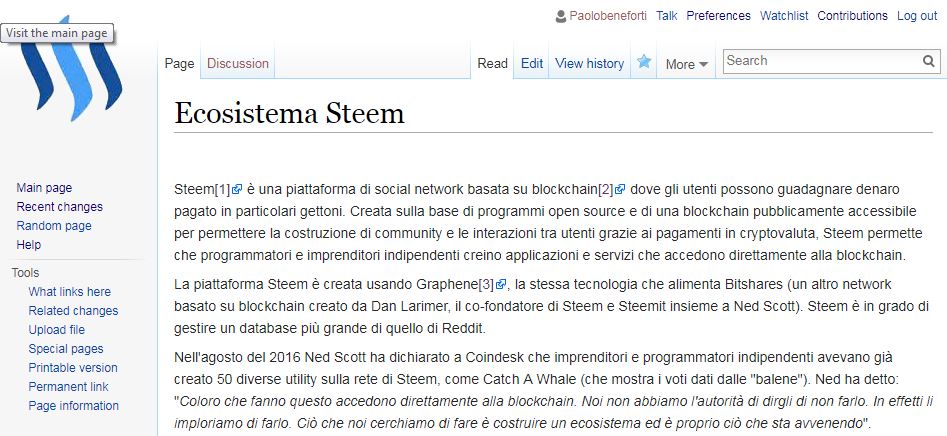 Continuing to pursue the aim to promote the italian community on Steem, I just translated another page of SteemCenterWiki to Italian.
English:  Steem Ecosystem --> Italian: Ecosistema Steem
Here is a list of the pages in Italian: 
I'm going to translate the missing pages too. ;)
***
Continuando a perseguire l'obbiettivo di promuovere la comunità italiana su Steem, ho tradotto un altro articolo di Steem Center Wiki in italiano.
English:  Steem Ecosystem --> Italian: Ecosistema Steem
Ecco la lista delle pagine in Italiano: 
La mia intenzione è di tradurre anche le altre pagine e link, un po' per volta. :)