Captains at all evenings when, for some reason, you can't sleep.
Well you can use the famous traditional method to induce sleep, that is "Count the sheep" practice told in a book of Tuscan novellas of 200 dc.
But know that there is currently much more to relax, be enchanted and induce sleep with "spatial calm"
Do you know the International Space Station in streaming?
It consists in a 24-hour live broadcast of the mentioned space station ... yes its just space!
It's possible to see the crew in action during their service, or "objects" that orbit undisturbed near the space station.
But the most incredible thing is that it is possible to see a sunrise every 90 minutes and a sunset every 45 minutes !!
Logically it can often happen that you lose the signal, and the blue screen appears, or that you only see the black screen, simply because we are observing the black and empty darkness of the universe, but very often there are really fantastic images.
I prefer it far to Count the sheep :D
I leave the public link: https://www.nasa.gov/multimedia/nasatv/iss_ustream.html
What do you think about it?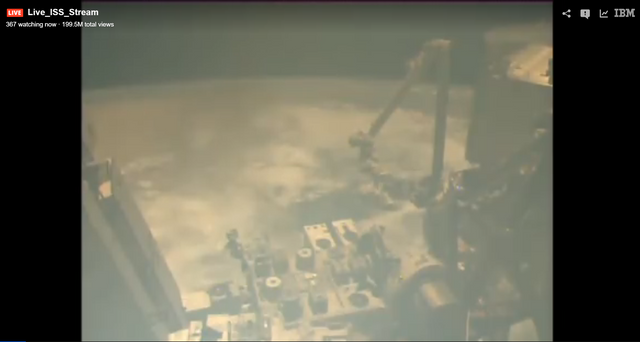 (Image captured while I writing the article)
---
Capitano a tutti serate in cui, per un motivo o per un altro, non si riesce a dormire.
Ebbene si può utilizzare il famoso metodo tradizionale per indurre il sonno, cioè "Contare le pecorelle" pratica raccontata in un libro di novelle Toscano del 200 d.c.
Ma sappiate che attualmente esiste molto molto di più per rilassarsi, incantarsi e indurre il sonno con la "calma spaziale"
Conosci l'International Space Station in streaming?
Consiste in una diretta 24h della suddetta stazione spaziale...si proprio spaziale!
Dov'è possibile vedere l'equipaggio in azione durante il loro servizio, oppure degli "oggetti" che orbitano indisturbati vicino alla stazione spaziale.
Ma la cosa più incredibile e che e' possibile vedere un alba ogni 90 minuti e un tramonto ogni 45 minuti!!
Logicamente può capitare spesso che si perde il segnale, ed appare la schermata blu, o che si vede solo lo schermo nero, semplicemente perché stiamo osservando il buio nero e vuoto dell'universo, ma molto spesso ci sono delle immagini davvero fantastiche.
Io lo preferisco di gran lunga al Contare le pecorelle :P
Vi Lascio il link pubblico: https://www.nasa.gov/multimedia/nasatv/iss_ustream.html
Voi cosa ne pensate?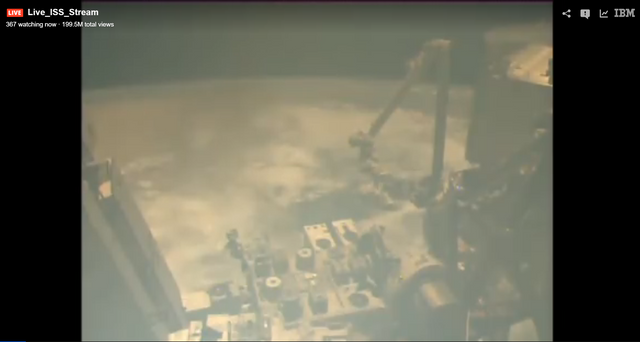 (Immagine catturata mentre scrivo l'articolo)