Forex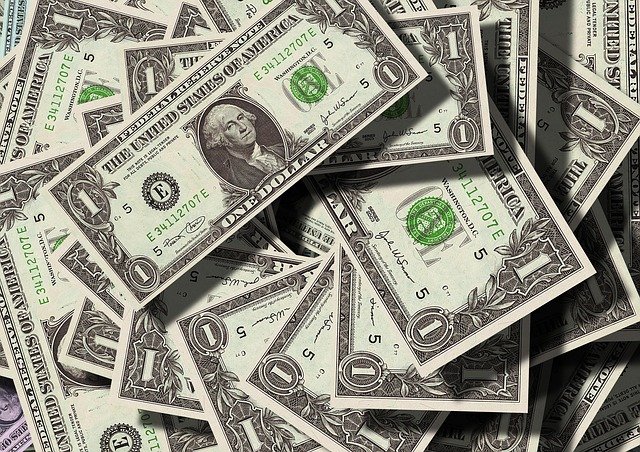 GBP/AUD CHART 1D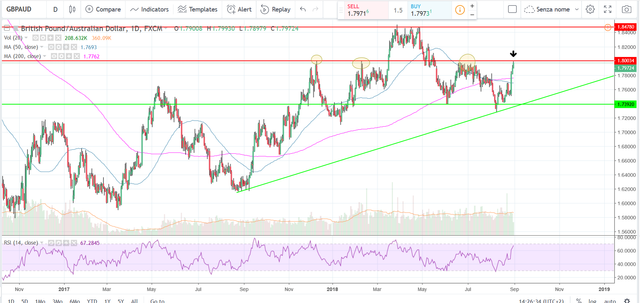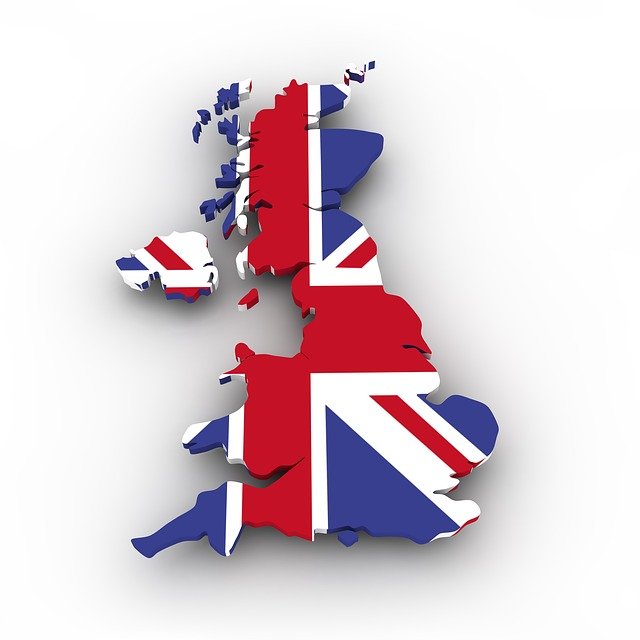 Today I will not do analysis on cryptocurrencies because the situation is identical to a few days ago in which there is a price increase.
I'm not just a crypto trader and that's why I focus on the market, which is a totally liquid market, and the stock market.
GBP / AUD English currency exchange, British pound and Australian dollar.
On the current level a 1,796 there is a very important resistance already tested four or five times in the previous months.
In the event of a strong break in this resistance, the price could reach 1.847, where a previous triple maximum is found and therefore a resistance.
There is a good chance to see a retracement on this level because beyond the resistance there is the RSI that is near the area of ​​the overbought.
But for the same reason, a 1,847 can arrive arriving in the area of ​​overbought and then redeem.
For this reason it is convenient to open a short operation with the short stop loss above the resistance at about 1.80.
The first target is a 1.78 and 1.77 on which we have indicated the 200 period and 50 periods moving average.
Second target at 1.739.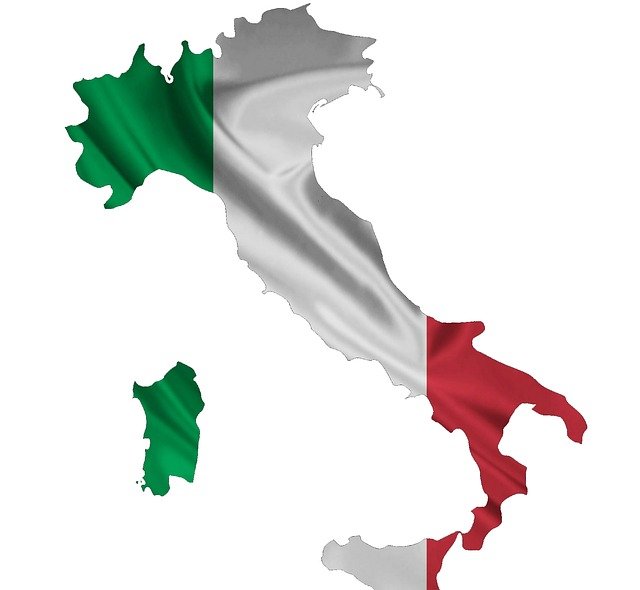 Oggi non farò analisi sulle cryptovalute perchè la situazione è identica a qualche giorno fa in cui c'è stata una lieve crescita dei prezzi .
Non sono solo un crypto trader e per questo mi concentro anche sul forex , che è un mercato totalmente liquido, e il mercato azionario.
Il trade di oggi si riferisce al cambio GBP/AUD ,sterlina inglese e dollaro australiano.
Sul livello attuale a 1,796 c'è una resistenza molto importante già testata quattro o cinque volte nei mesi precedenti.
In caso di forte rottura di questa resistenza il prezzo potrebbe arrivare a 1,847 su cui si trova un precedente triplo massimo e quindi una resistenza.
Ci sono buone possibilità di vedere un ritracciamento su questo livello poichè oltre la resistenza c'è l'RSI che si trova vicino l'area dell'ipercomprato.
Ma per lo stesso motivo, può arrivare a 1,847 arrivando in area di ipercomprato e poi riscendere.
Per questo motivo conviene aprire un' operazione short con lo stop loss corto sopra la resistenza a circa 1,80 .
Il primo target è a 1,78 e 1,77 su cui ci sono rispettivamente la media mobile a 200 periodi e a 50 periodi.
Secondo target a 1,739.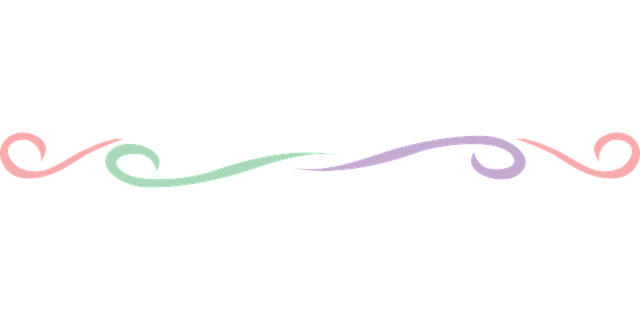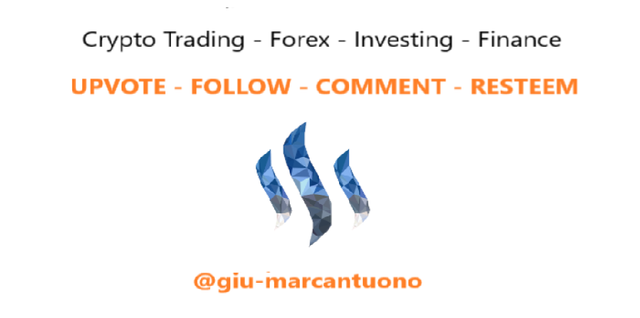 Fonte immagini:
Disclaimer : I am not a financial advisor and these are not financial advice. These are only my opinions and my analyzes, none of which is an incentive or an encouragement to invest.